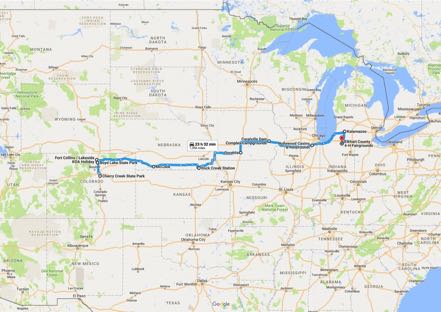 Loveland, CO
From Cherry Creek State Park, we took the short trip north to Boyd Lake State Park. As the name implies, the main attraction at this state park is the lake. We had a nice lake view from our site and enjoyed the many paths on which we walked the pups.
Day Trip: RMNP
Being this close, we couldn't resist the opportunity of visiting Rocky Mountain National Park. We have been there many times, but every time is worthwhile. We took the one-way, dirt road up to the Alpine Visitor Center, and then circled back on the main drag. On the way up, we stopped by a stream and Jan built (I helped) a cairn in memory of her cousin Harlan.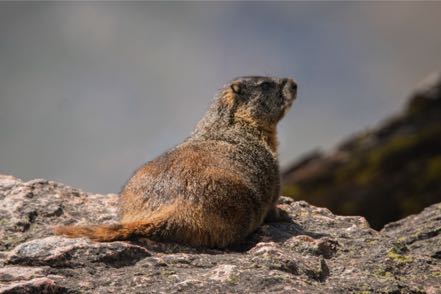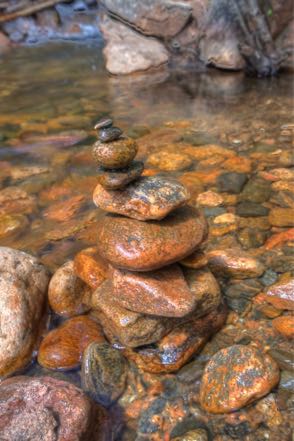 Ft. Collins, CO
Another short drive north put us into the Ft. Collins KOA on the northwest part of the town by a major reservoir. On Labor Day, we hooked up with old Pine Island friends who have a house in Ft. Collins for a nice lunch.
Day Trip: State Forest State Park
We took scenic Highway 14 north and west bordering the Cache la Poudre along the way to State Forest State Park. North and west of Rocky Mountain National Park this isolated area is one of the prettiest places in one of the prettiest states. As we approached the park we saw three really big moose in the exact spot we viewed them several years earlier (hey, they might have been the same ones!). After a nice lunch at Walden, we worked our way back to camp.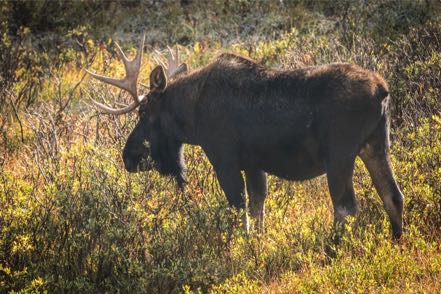 McCook, NE
From Ft. Collins, we took 14 east to 6 east and found a "city" park in McCook. The small park has sites big enough for big rigs and 50-amp power. They do this as a public service—camping is free except for tips. You certainly could tell you were in the Midwest, because about every fourth vehicle you meet is a tractor, combine, or other motorized farm implement.
Fairbury, NE
Continuing east across the plains, we camped overnight at the Rock Creek Station Recreation Area. Another isolated but very pretty setting.
Osceola Iowa: Casino #1
Continuing east and north we spent a night south of Des Moines, at the Waterside Casino campground. Clean and easy to navigate—good one-nighter.
Coralville, Iowa
Our next stop in eastern Iowa was the Coralville Dam, another Corp of Engineer campground built along Coralville Lake. Huge sites, great views—very relaxing…we spent several days there and will come back again.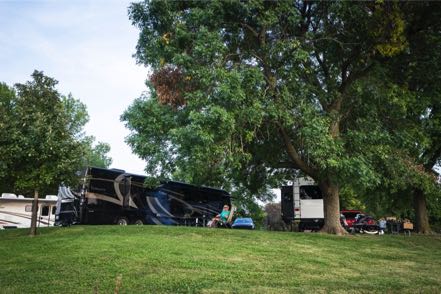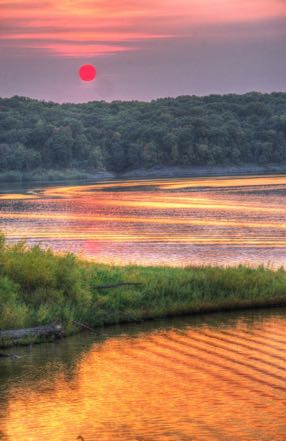 Day Trip: Casino #2
We drove south for an easy half hour to meet my two sisters for lunch outside of the town of Riverside at the Riverside Casino. Great catching up on families and a pretty good buffet!
Joliet Illinois: Casino #3
There are relatively few RV parks or campgrounds in this area, and the Hollywood Casino is probably the best.
Kalamazoo, Michigan
From Joliet, we headed east and dropped the coach off at the Thor factory service center in Wakarusa, Indiana, on a Friday mid-day. With our two pups and a loaded jeep, we drove an hour-and-a-half mainly north to spend time with a longtime friend. We had the chance to enjoy beautiful weather and reconnect with many old friends.
Trip to South Haven
Other good friends had recently built a house in South Haven, a two-minute walk to Lake Michigan. We timed dinner right so that we took in a beautiful sunset from their private beach.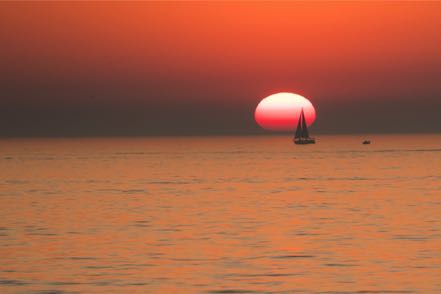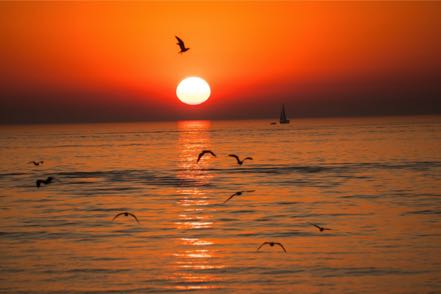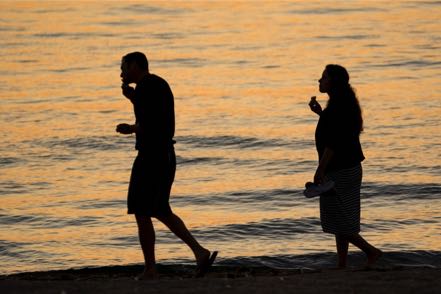 Dog Park
As always, we enjoy a dog park whenever we get the chance.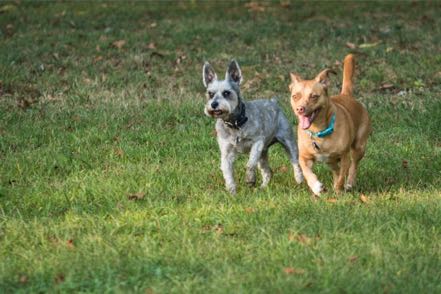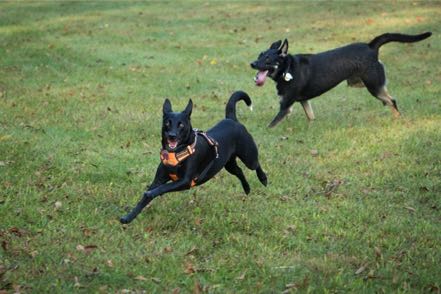 Goshen, Indiana
We drove back down to Wakarusa, picked up the coach, and drove the 30 minutes into Elkhart for the yearly chassis service. After checking out this town for three hours during the servicing, we picked up the coach and headed south and east to Goshen. Here we set up camp at the Elkhart County Fairgrounds to attend a five-day Thor Diesel Rally of 135 coaches similar to ours. Lots of seminars, get-togethers, and group meals. They had a dog parade in which Jan made costumes for both Mitzy and Jack. I think the judging was rigged, as it was apparent to anyone with class that Mitzy should have won the best costume, with Jack a close second. Oh, well, we didn't like the prizes anyway.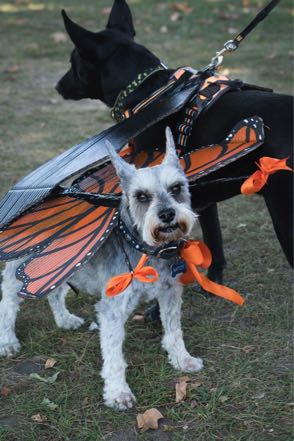 Old Trucks
Here is an old truck shot in Michigan.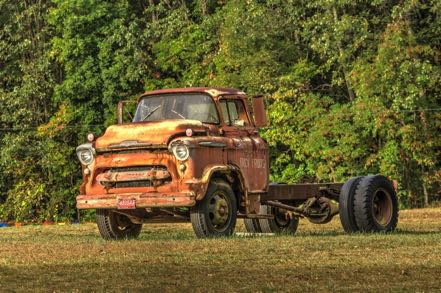 See you next time.