Sunday morning Austie and Auntie accompanied Jan and me as we flew from Denver to Las Vegas. Here we rented a Jeep and drove the 121 desert miles to Grand Canyon West in Arizona. Here is a pic from a scenic view stop along the way.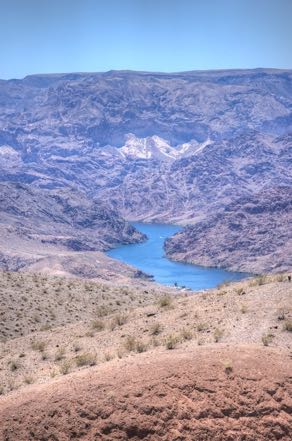 Grand Canyon West obviously is a part of the Grand Canyon, but not a part of the national park. It is owned and managed by the Hualapai (pronounced WALL-uh-pie) tribe.
Hualapai Ranch
We stayed for two nights on the property, based out of cabins directly on the Hualapai Ranch. Here is a view of the cabins at dawn (that's my shadow), a shot of the sunrise, and a view from the cabins.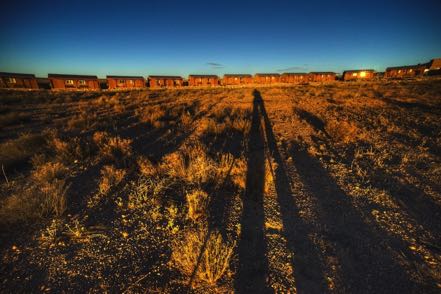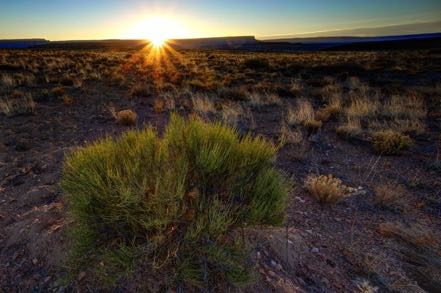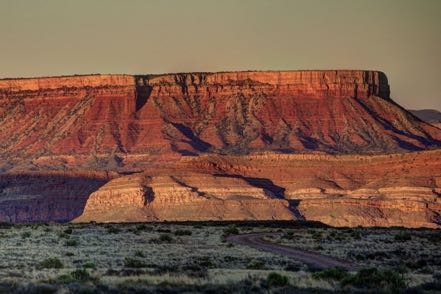 The ranch is a replica of an Old West town, complete with jail, gallows, saloon, general store, and more. Cowboys direct the activities, such as fast-draw contests, roping, arrow shooting, horseback riding, chuck wagon rides, and bonfires. Short on help, with busloads of rowdy Chinese converging on the ranch, the sheriff deputized Austie to help keep things in control. Over two days he stared down would-be troublemakers, showed strangers card tricks to keep them calm, and pulled his gun more times than I can count. He helped lock up several strangers, plus Jan and me, and helped to hang Auntie. He was one busy hombre. Here are some pics of Austie in action.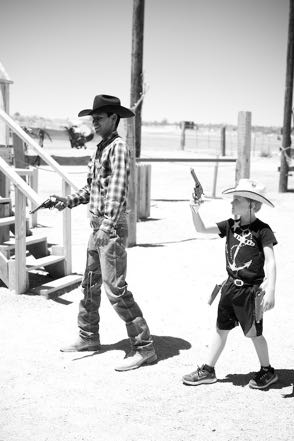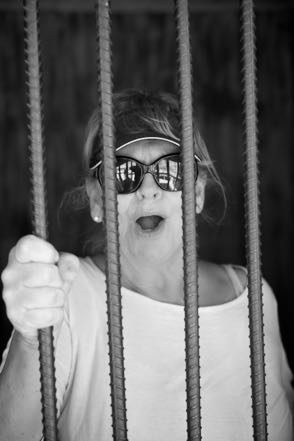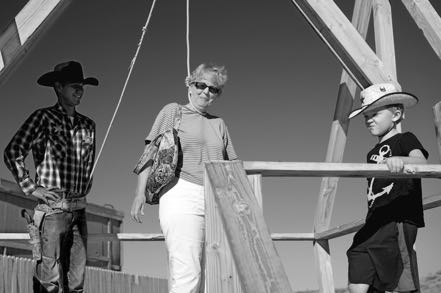 Here is a pic of the ranch chuck wagon plus a crusty old cowboy.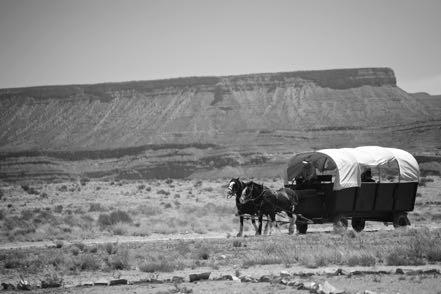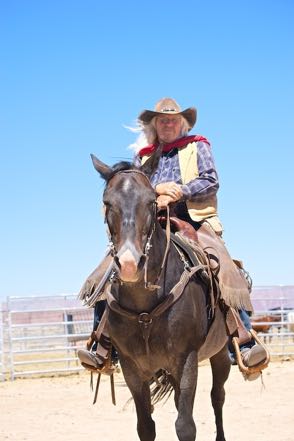 Grand Canyon Skywalk
The four of us experienced the Grand Canyon Skywalk, strolling at 4,000 feet suspended by glass and steel with a great view below your feet of the canyon floor. No personal cameras allowed, but here is a pic taken of us by the on-duty photog, plus a stock photo to give you a better feel for the place.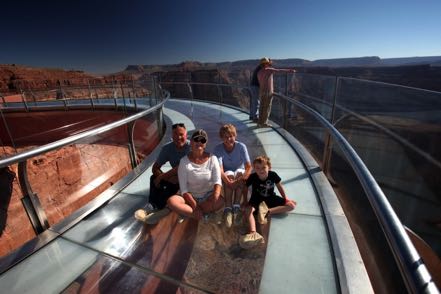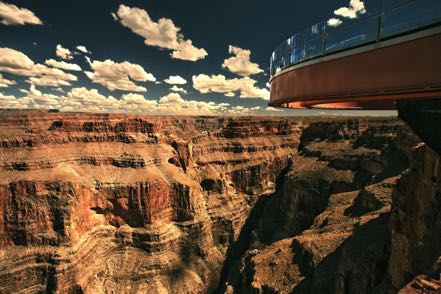 Guano Point
Another pretty stop at Grand Canyon West is Guano Point. Here is a shot of the head bird, plus a scenic view.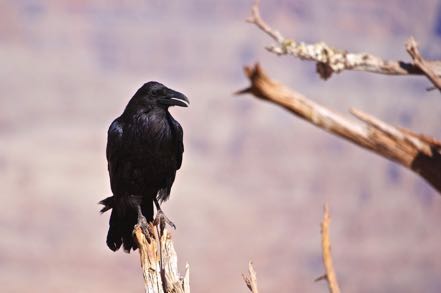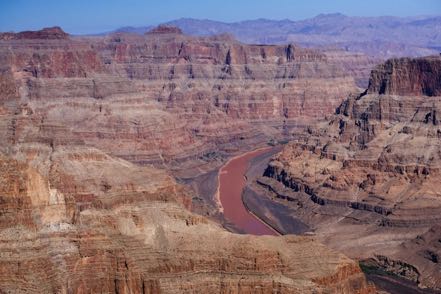 Helicopter-Float Trip
To end our visit to Grand Canyon West, we took a helicopter ride over and through the canyon, and then landed down by the Colorado River. Here we took a float trip on the canyon floor before flying back out via chopper. My pics did not do this wonderful excursion justice.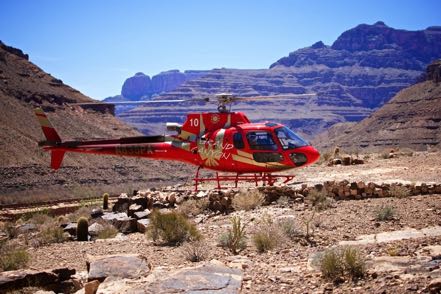 A return drive and flight, and it was back to Denver.
Jan's Old Signs
Here is one old sign from Colorado.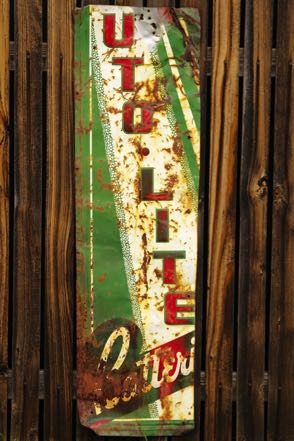 Old Trucks
Here are three old trucks.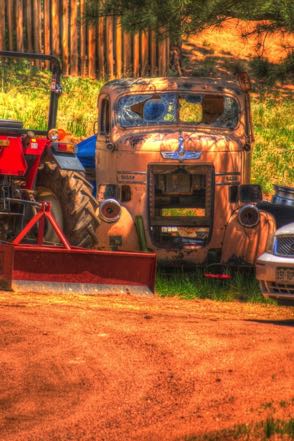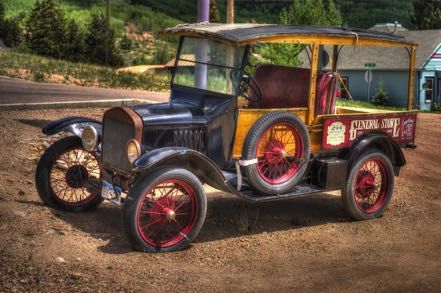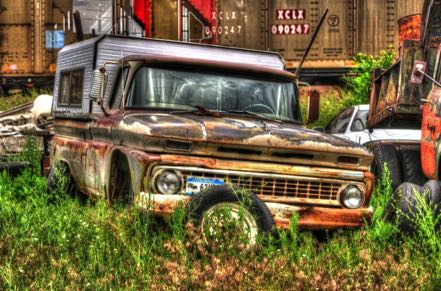 See you next week.