Monday, September 02, 2013
Jerry Gets Promoted
For those of you who don't know him, our rat terrier, Jerry, is one special guy. Strong as a Russian weightlifter, fast as an Olympic sprinter, and handsome enough to be on the cover of GQ--he's a natural leader, you might say. Well, not really. Jerry has never had the desire to be an alpha dog, preferring to be the background vocals to lead-singer pups like his sister, Mitzy.
However, all his fine attributes and outstanding work at the campground have finally been recognized. Here is a picture of Jerry accepting the Smoky Bear Achievement Award--the first time it has ever been given to a dog!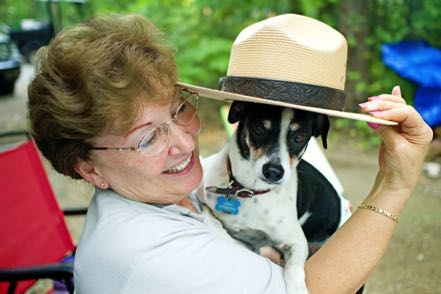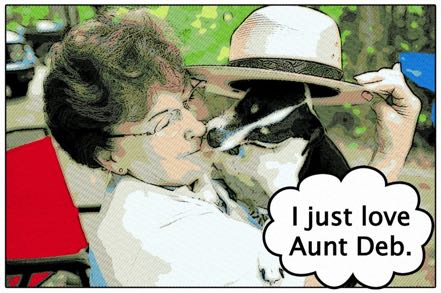 Overwhelmed by emotion, Jerry plants a big one on his hero (and supplier of homemade beef jerky), Aunt Deb.
Lake Michigan Blues
For those of you interested in seeing Jan's latest painting, "Lake Michigan Blues,"
click here
.
Kalamazoo Visit
We drove the 200 miles-plus south to visit good friends in Kalamazoo. Naturally, we had a feast. Notice the individual "seated" at the far left.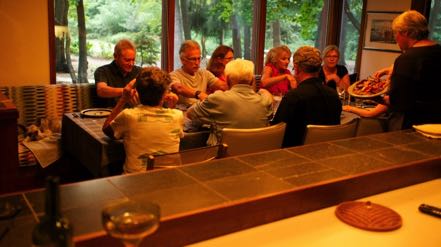 Of course there was a lot of chitchat, banter, and mutual admiration.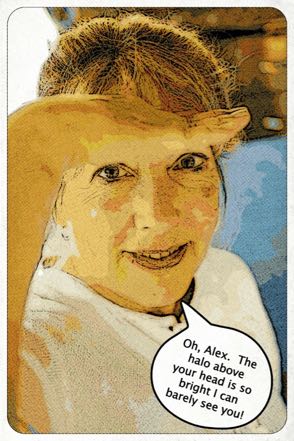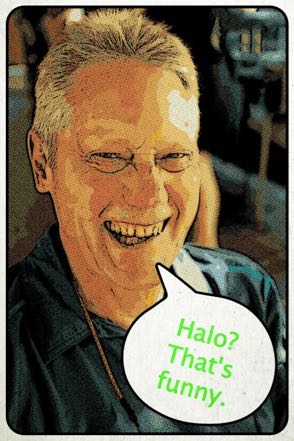 This and That
Here are a couple pics of a good-looking praying mantis and a very proud, new Junior Ranger.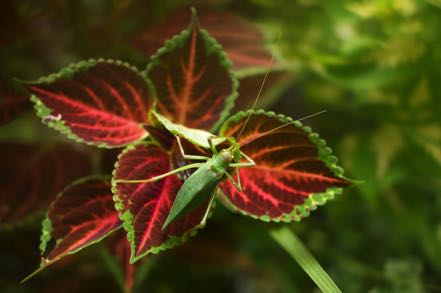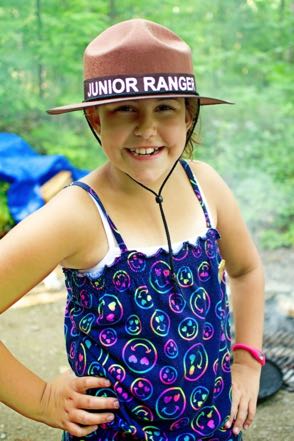 Old Signs
Here are two old signs that Jan found.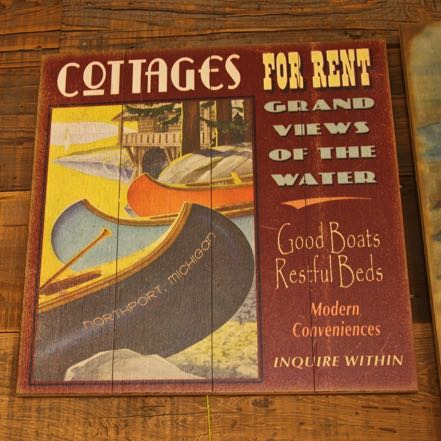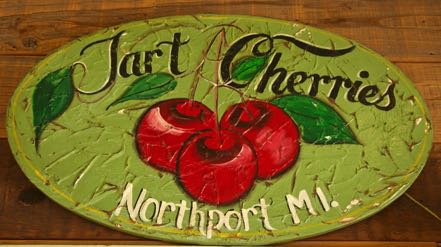 Old Trucks
Here are three beauties.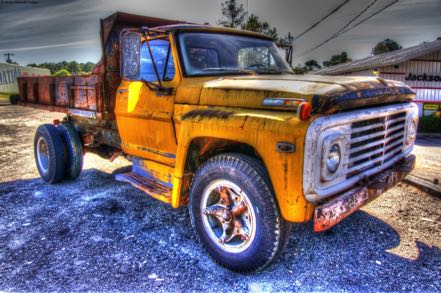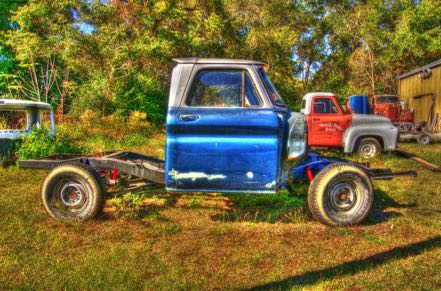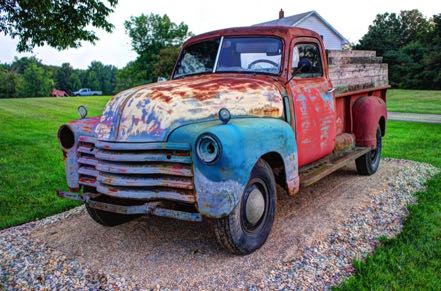 See you next week.