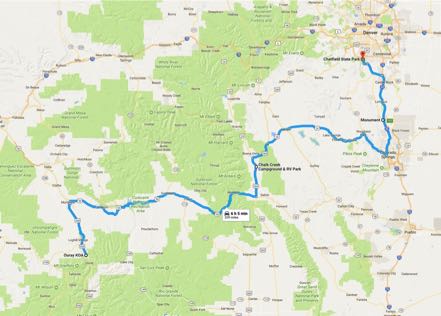 From the Ouray KOA we went north on 550 past Ridgway to Montrose, where we fueled up and headed east on 50 through the Curecanti National Recreation Area, past Gunnison and turning north on 285 just a few miles west of Salida. We then went up north a few miles to spend one night at our Chalk Creek Campground in Nathrop. The next morning, we took 285 north until turning east on 24 through Hartsel, Florissant, Woodland Park, and over to Colorado Springs. It had been a few years since we took 24, and I had forgotten what a wonderful trip it was. We headed north on I-25, then took 85 north, Titan Road, and finally, Roxborough Road.
Mt. Evans Day Trip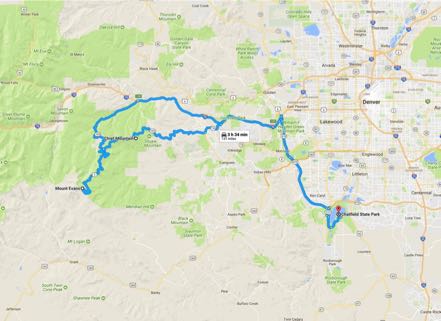 This is a Colorado Scenic Byway that we had never been on before. My buddy, Mers, and I took the back roads that were, well—scenic! It is the highest paved highway in the US, is the home of the highest observatory in the US, and bighorn sheep and mountain goats may have the highest level of people comfort of any herds in the US. Just another gorgeous Colorado destination.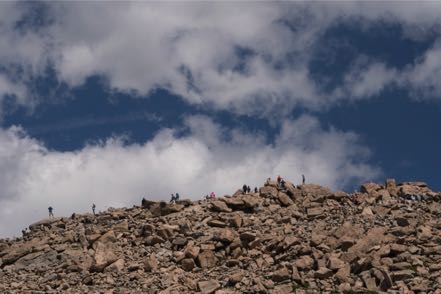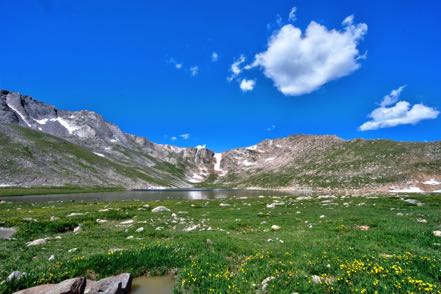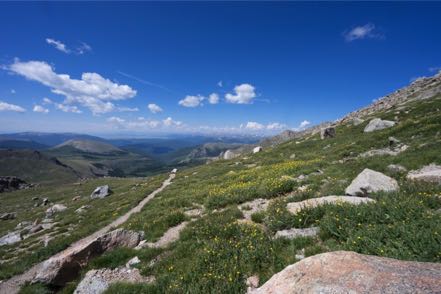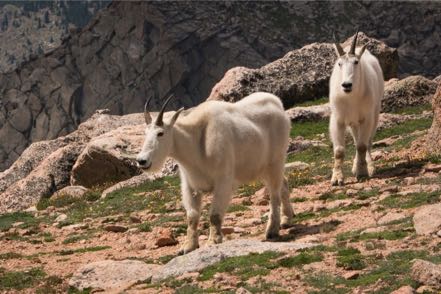 RMNP Double-Dip
One day, Mers accompanied us on the road less traveled—up the west side of Rocky Mountain National Park. We were especially hunting moose, and we were not disappointed.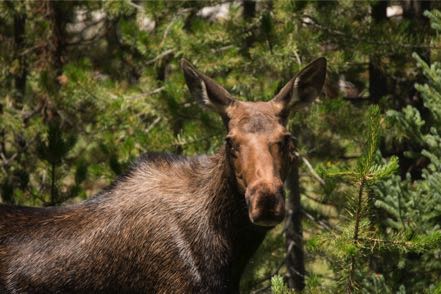 On another day, Mers, John, and I took a trip up the east side of RMNP through Estes Park. We did a big circle taking the Old Fall River Road, a one-way dirt road up to the Alpine Visitor Center and came back on the paved, but spectacular, Trail Ridge Road. I never get tired of this place. Here is a shot of a mountain view, the almost-always present elk, and a yellow-bellied marmot.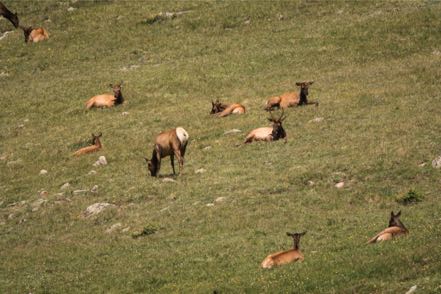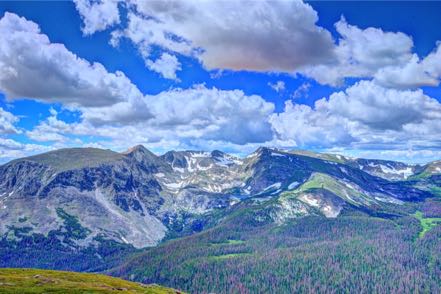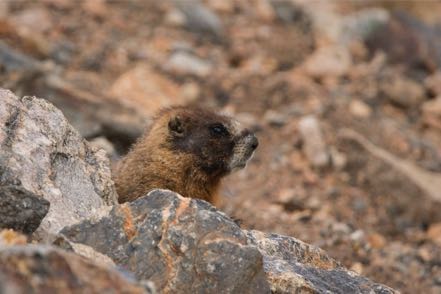 G-Kid Sports
Camping close to the G-kids, we had a chance to see Nattie's soccer and Austie's football.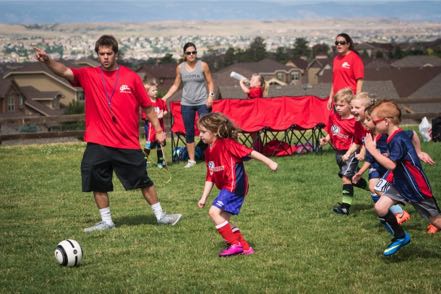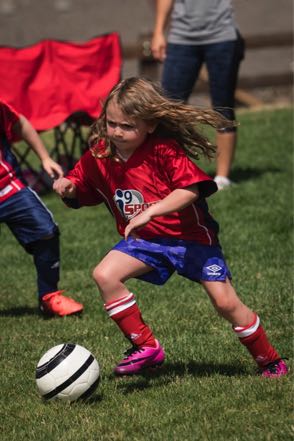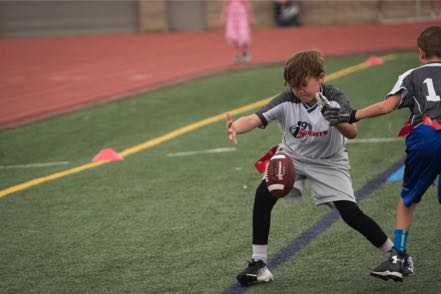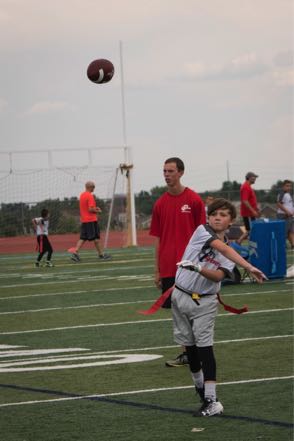 Chatfield Dog Park
Of course, we visited this amazing dog park.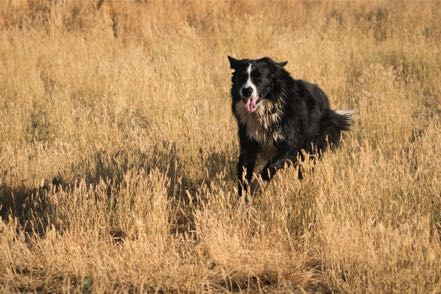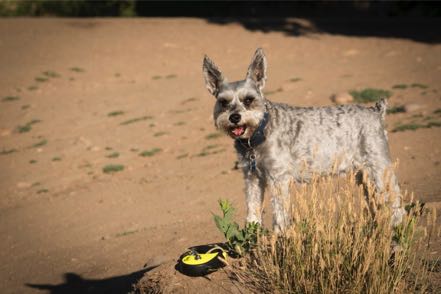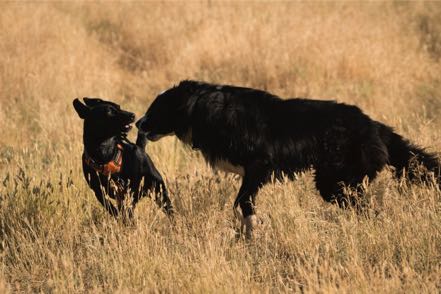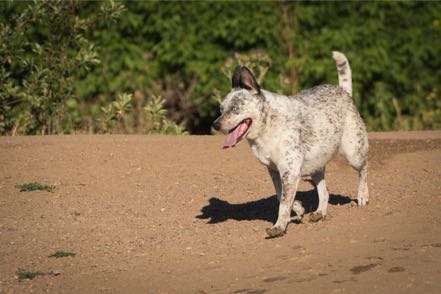 Old Trucks
Here are a couple of trucks from the trips to RMNP.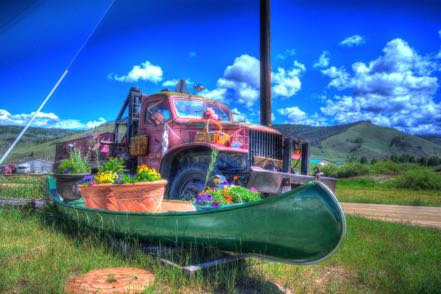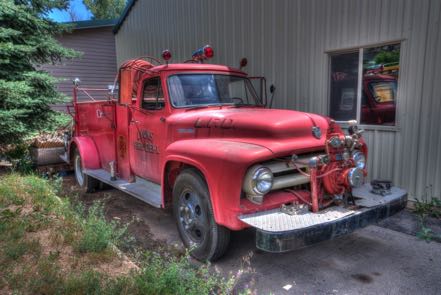 See you soon.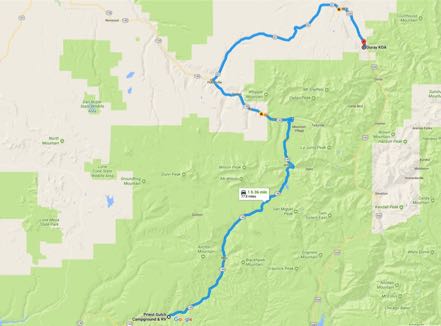 From our Priest Gulch campground, we headed north on 145 through Rico and upon reaching Placerville we headed east on 62 to Ridgway and then south on 550 to our Ouray KOA just north of Ouray. Curvy and steep, but another beautiful drive.
This is another very nice campground in an even nicer location. Ouray is a classy old mining town with a lot of tourist appeal, and just seven miles away is the old cowboy town of Ridgway. Scores of trails to hike and forest roads to explore.
Red Mountain Road Trip
We headed south on Highway 550 (The Million Dollar Highway), and then turned south onto Red Mountain Road, another beautiful scenic byway. As we climbed higher and higher on this hairpin-loving road, the spring flowers appeared, providing a palette of color on the mountainside. Close to the top we had to pull over as a rushing stream cut the road in two.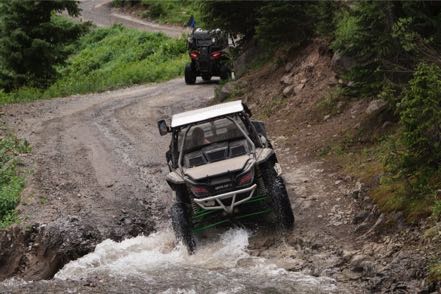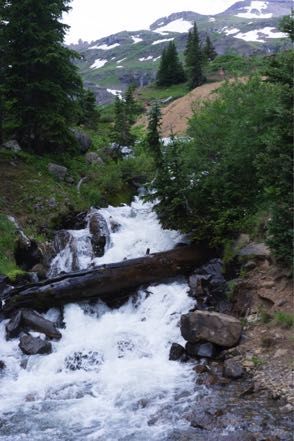 Here is a view from the mountain.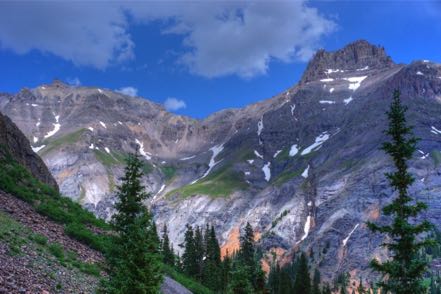 Last Dollar Road Trip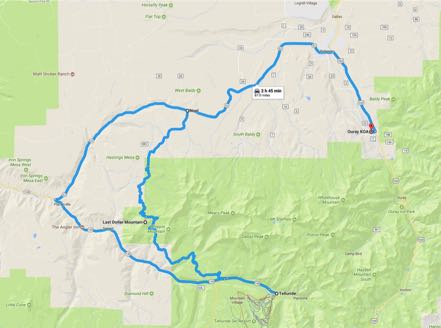 We took another fun road trip on the Last Dollar Road to Telluride. There was a hard rain the night before, so we were going through "puddles," with some large enough to dunk a Holstein (well, it seemed that way when we drove through them). Wonderful time!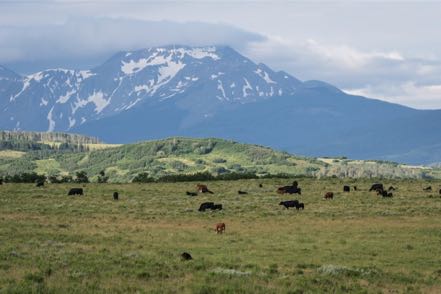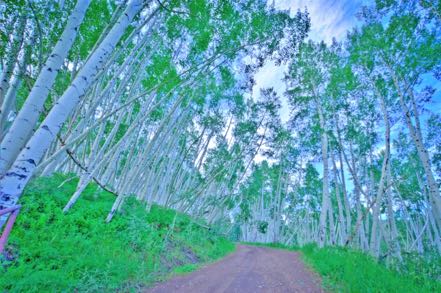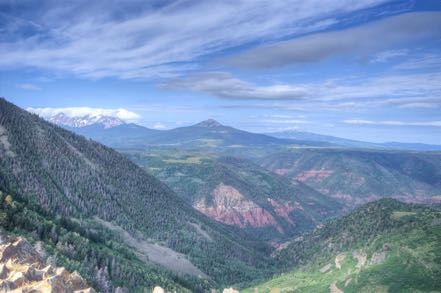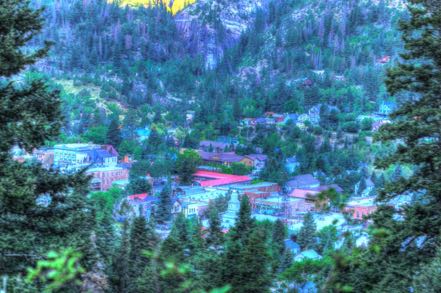 Old Trucks
Here is an old Ridgway fire truck and an old rescue truck from Ouray.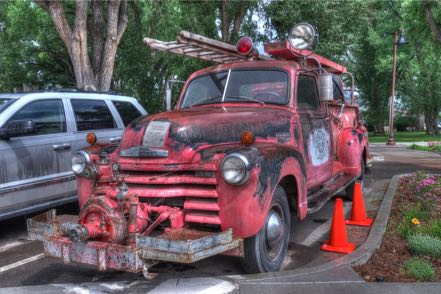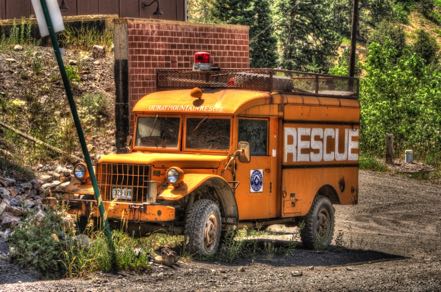 See you next time!