Sunday, September 15, 2013
Morning After the Storm
Tuesday night we had one "wail" of a storm--buckets of rain, bolts of lightning, and blasts of thunder that would make the hell hounds howl. Here is a pre-drawn beach shot the morning after the storm.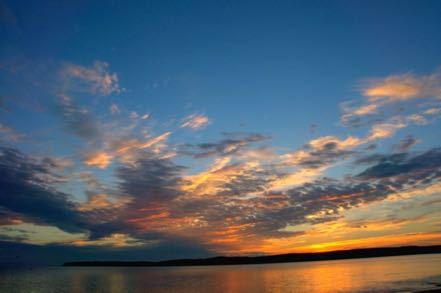 CC the Cecropi Moth Larva
A fellow camp host brought CC the Cecropi moth larva over to show off his good looks. This bad boy styles with a flair for color. He is fancier than a college coed on break at South Beach! After taking a few pics we returned him to nature, eating his way north (by now he is probably crossing the Mackinaw Bridge to the U.P.).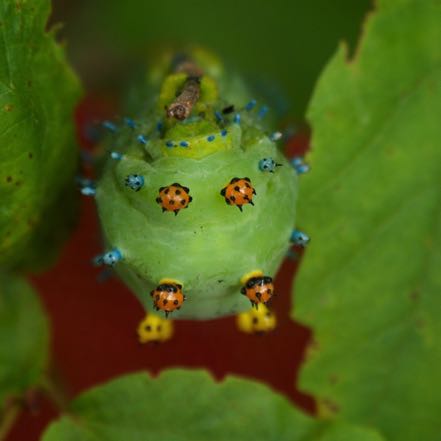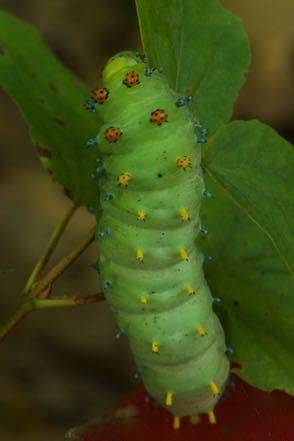 Want to see what this handsome fellow will look like as he passes through more larvae stages to become a moth? Check out this link and scroll toward the end:
http://www.wormspit.com/cecropia.htm
Fancy Fungi
The moisture-temperature equation reached the optimum balance this week for sprouting mushrooms and their fungi family. Here are several specimens captured during a walk in the woods.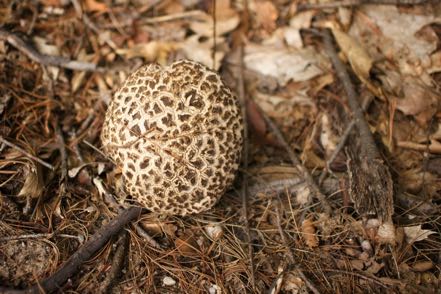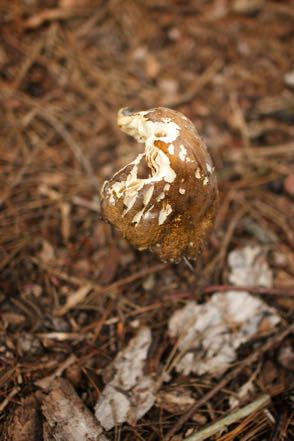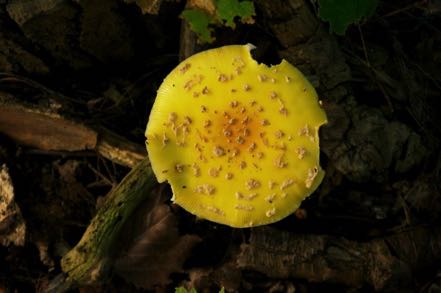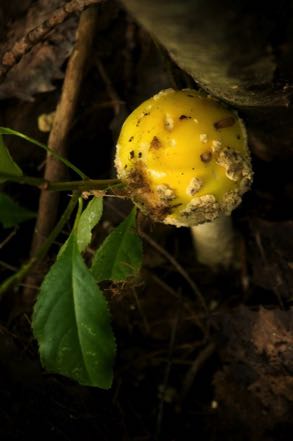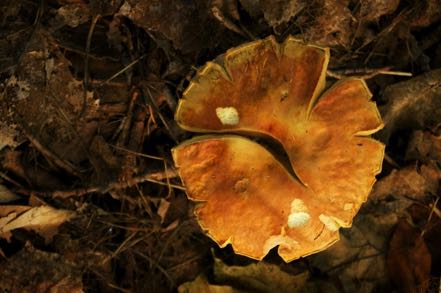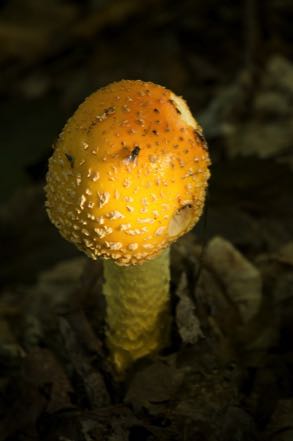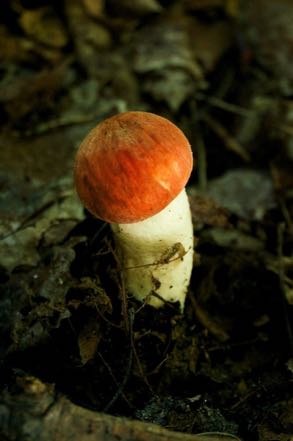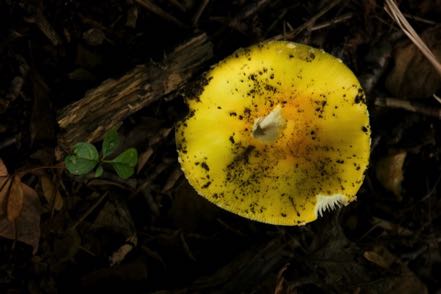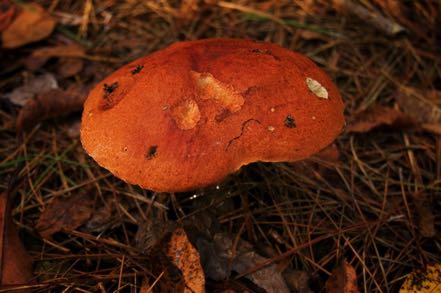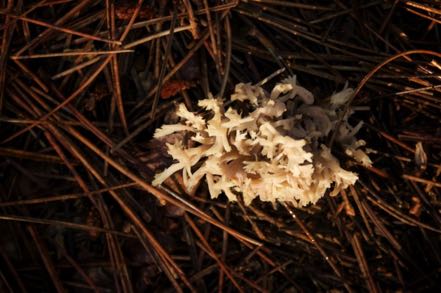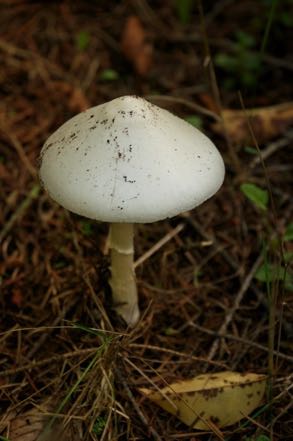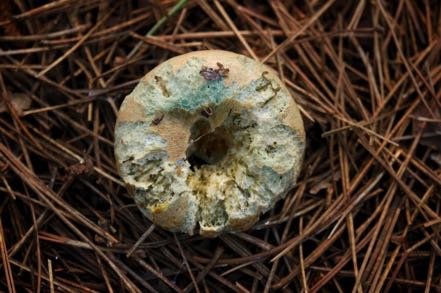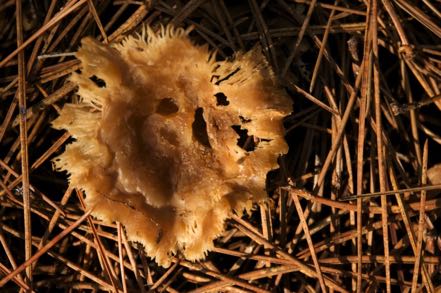 This and That
Here is a pic of the Empire donkey and a shot of Jerry and Mitzy in a grove of pine trees.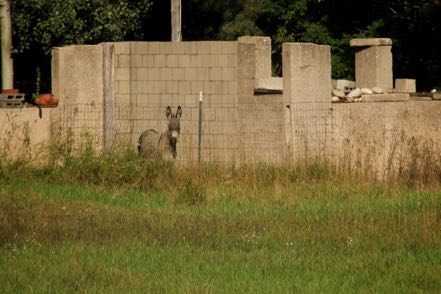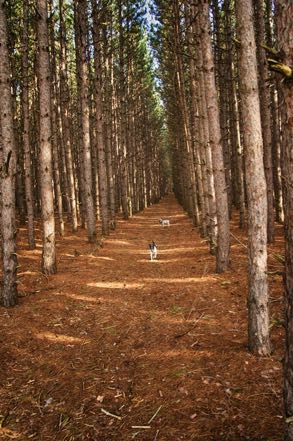 Old Signs
Here are two old signs that Jan found and I shot.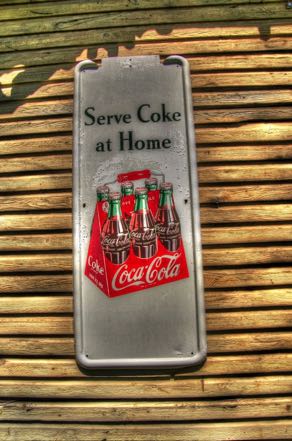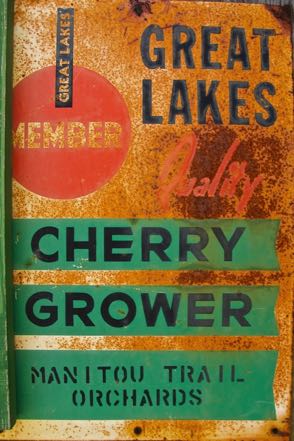 Old Trucks
Here are three old trucks.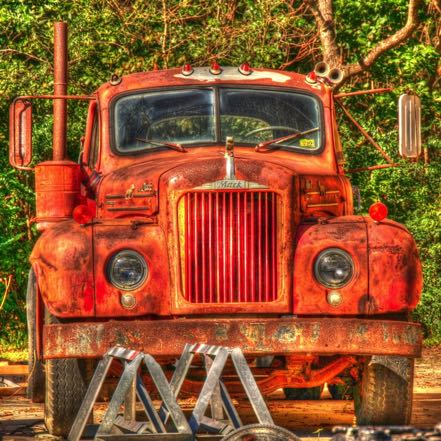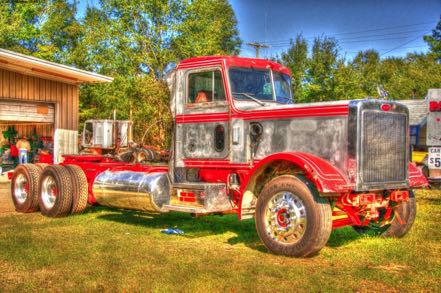 See you next week.