Sunday, September 06, 2015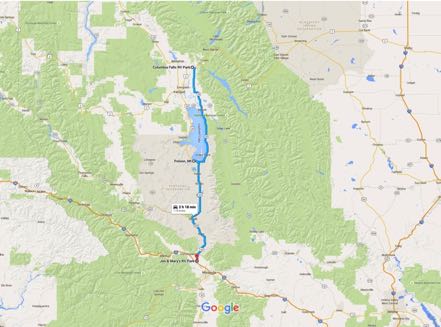 After a great month in the Glacier area, we headed south trying to project regions where there might be little or no smoke from the surrounding fires. We took 206 South, connected to 35 South, which took us around big Flathead Lake. At Polson we jumped on 93 South, which took us all the way down to Missoula, MT. Pleasant and pretty journey.
Bitterroot Road Trip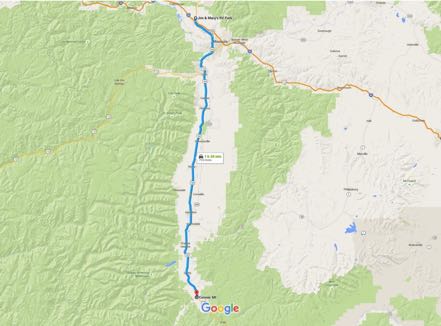 With the Bitterroot Mountains on the west paralleling our journey, we headed south avoiding Highway 93, taking back country roads most of the way, down past Lolo, Stevensville, Hamilton, and Darby, to the little town of Conner. Along the way we took valley roads and mountain trails to check out places like Lake Como and Lost Horse Creek.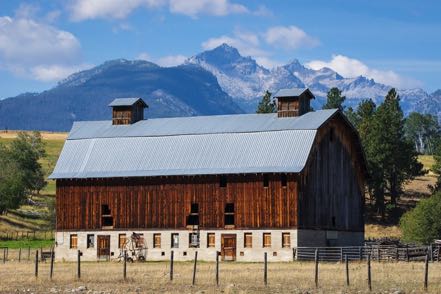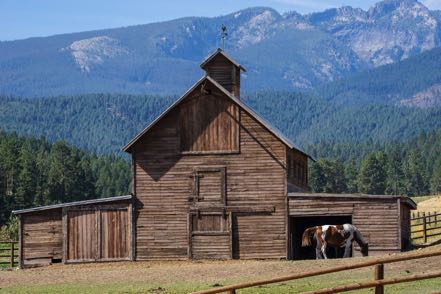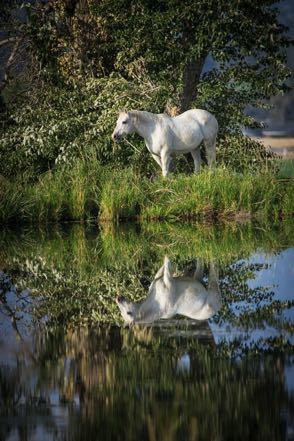 Garnet Ghost Town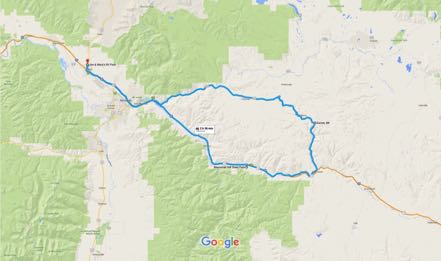 One afternoon we took a gorgeous drive heading east on Highway 200 for about 30 minutes. There we turned onto the Garnet Forest Road (also known as the Garnet Backcountry Byway) heading up and around on gravel for 11 miles. Here we viewed the well-kept Garnet ghost town before heading southish on another path. Bear Gulch Road was a one-way, seriously winding trail of sorts, composed mostly of rocks, holes, and bumps. After an hour-and-a-half or so we covered the 16 miles to civilization and returned back to camp via the Interstate.
National Bison Range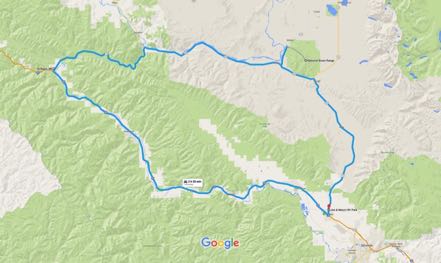 We drove north on 93, and then west on 200 to the National Bison Range. I was a little hesitant to go there, as the hard copy and online publicity about this destination was secondary or tertiary to other NW Montana "must do's" and usually verbiage was limited to one or two lines. Boy, was I happily surprised to find this awesome 19,000-acre national wildlife refuge.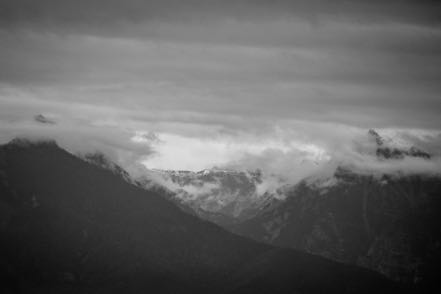 As a light rain drizzled, we drove the 21-mile loop up along the mountains and through the valleys, constantly being serenaded by meadowlarks. We saw only a half dozen cars over our two-and-a-half-hour journey, allowing ample time for photos and gawking. Along with bison of course, we saw several pronghorn, a coyote, a flock of ruffed grouse, small herds of mule deer, and a black bear devouring berries.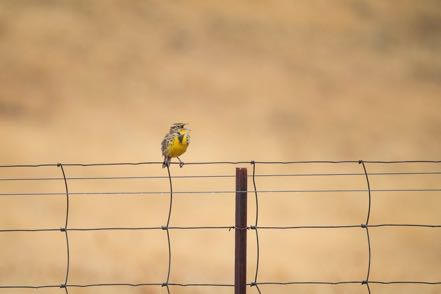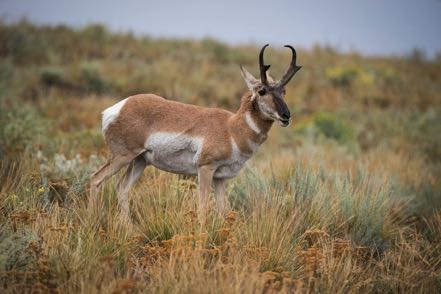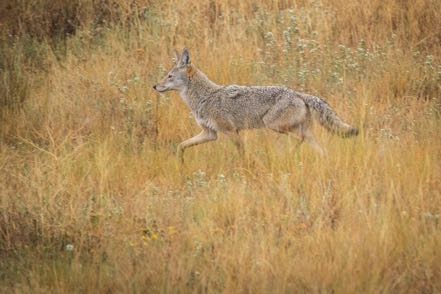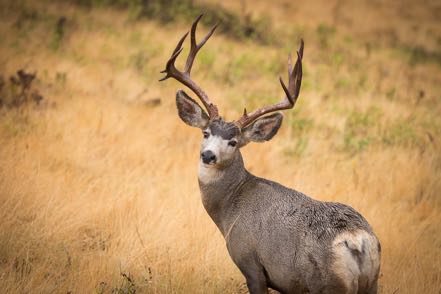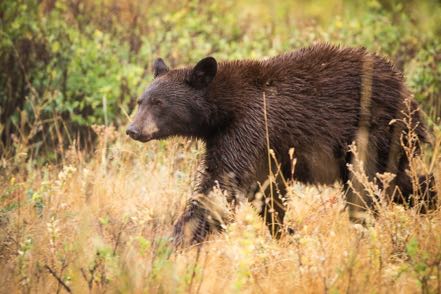 I'd highly recommend this place to all nature lovers. It made our last day in Montana a memorable one.
St. Regis Paradise Scenic Byway
After the National Bison Range we continued west on scenic 200 West, until just south of Paradise the highway turned into an "official" scenic byway, the St. Regis Paradise Scenic Byway--tall, treelined mountains, rolling rivers…you know the schtick. Hard to describe, but worth trying.
Pups
Here is a Dog Fight shot and a Happy Boston from Columbia Falls Bark Park, a brown dog from the Missoula Pup Park, and a Truck Pup from a parking lot.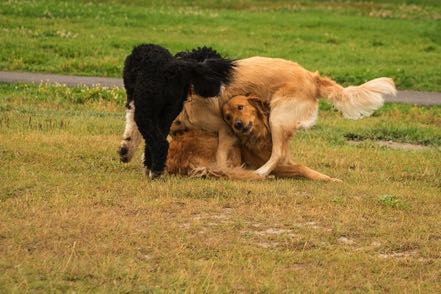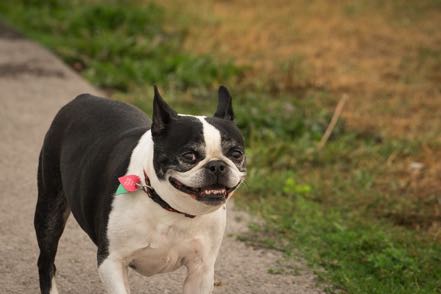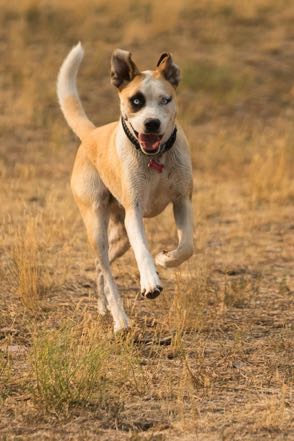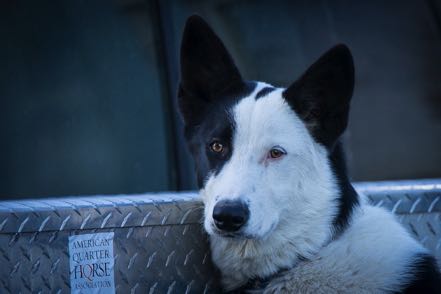 Old Sign
Here is an old sign from the Old Sign Reserve.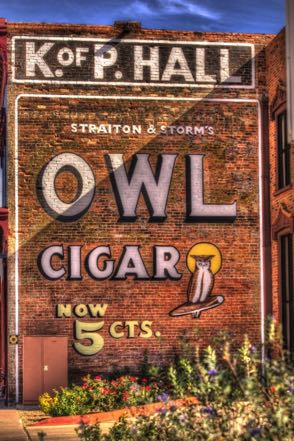 Old Trucks
Here are three old Montana trucks.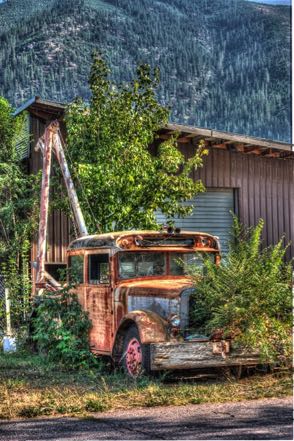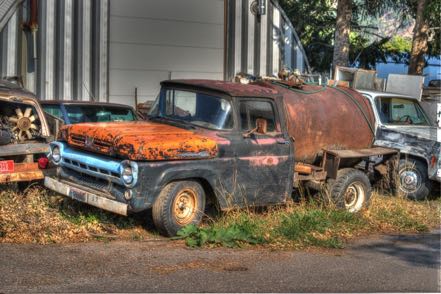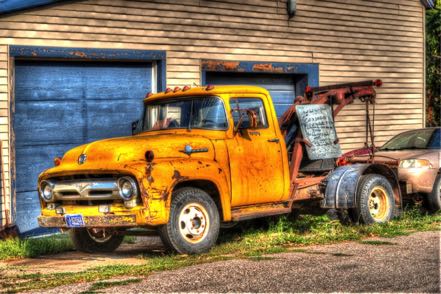 See you next time.