Trip to Chicago

I spent most of the week in Chicago, working with a client in helping to launch a big engagement.
Day One: Hour by hour, worse and worse

Our launch team consisted of great people, and Day One went well. However, as the day progressed in length, my voice recessed in volume. By the end of our session, my vocabulary was reduced to teenager speak--a few grunts and groans separated by chunks of silence. That evening was even worse--ordering dinner at the hotel was an ordeal for me and my waitress, as my tools of communication were limited to fingerpointing and head nodding. I went to bed pondering how I was to facilitate Day Two, and even more disturbing, I had a presentation to give on Day Three to people from around the country. A consultant without a voice is like an artist without a brush--quite difficult to do the job!
Day Two: Thank goodness for technology and high-school typing

I felt that the only way I could give a speech on Day Three was to rest my voice during all of Day Two. Yet, I still had an important assignment to complete. Luckily, the stars aligned. My client has a great set-up in their conference rooms where you can directly hook your laptop into a large HD TV on the wall. You can switch quickly to different documents much faster than with a traditional projector.
In addition, back in 1970 I took a class in high school on typing, and was able to do quite well. This combination of technology and learned skills (plus patience and understanding on the part of the others on the team) allowed Day Two to be successful. As the rest of the group talked, I was able to type out suggestions and respond to questions relatively quickly. I was happy with the outcome, but exhausted as I headed back, took an early dinner, and went to bed hoping my voice would return for the next day.
Day Three: The Great Flood

I awoke, cautiously tried my voice, and determined that it had improved to 80% intelligible and only 20% garble--I could give my talk! Feeling good, I walked through the cold pelting rain into the rental car of my Swiss colleague. As we pulled up to the frontage road, we gazed upon the flooded areas and our only road of escape that was covered by a couple feet of water racing like the rapids on a raft float. Ahead was an abandoned car in the median and a quarter mile of rushing water between us and the main road. As we drove/floated through the running water, I was picturing us barefoot and shivering, holding our bags over our head, trying to keep our balance as we trudged from our abandoned car. Not to worry, we made it safe and sound with a good story to tell.* The speech went well, and after some flying delays due to the horrific weather I made it home that evening.
*I left after my presentation, however, the other members of my team and scores of others had to be rescued from the hotel by trucks later in the day as the flooding forced the closure of the Marriott.

Weekly Photos

Alas, this week I only produced one photo worth sharing. Here is an airplane window shot at sunset somewhere over Georgia.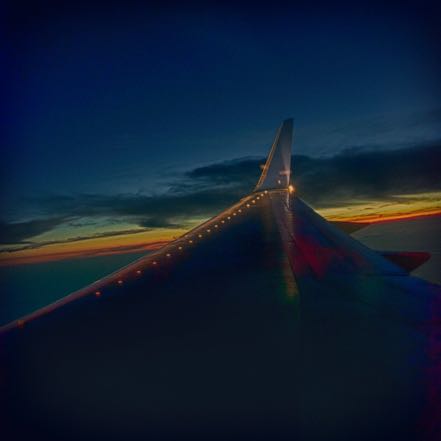 However, just for fun, I pulled out some old pre-blog shots from different locations that you might find interesting. Let me know if you can guess where they were taken.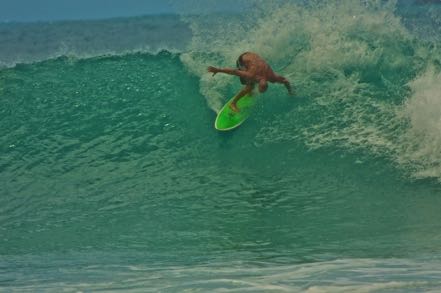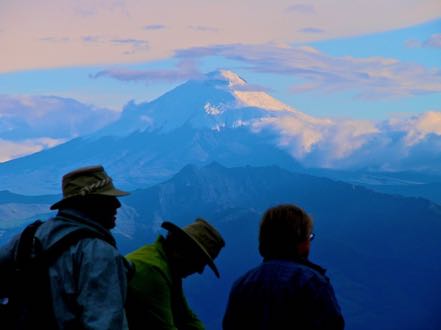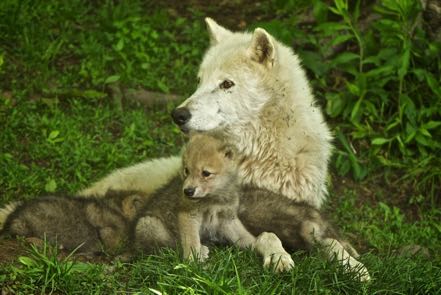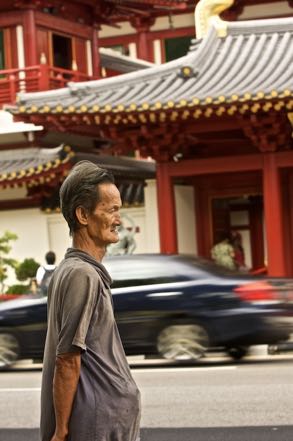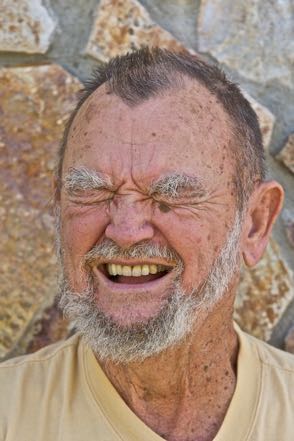 Old Trucks

Here are two not-published old truck pics.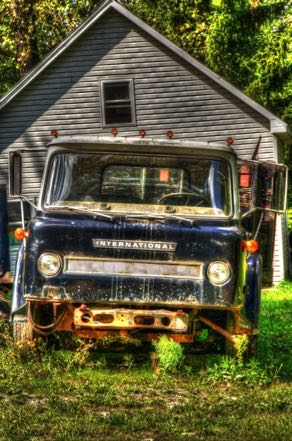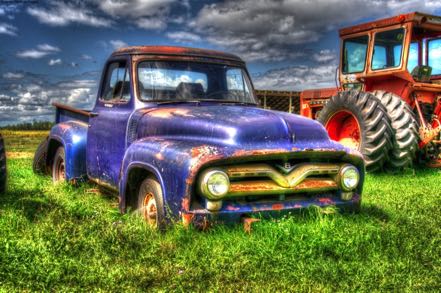 See you next week.
P.S. Motoring Across America 2013 is getting closer!