Sunday, August 16, 2015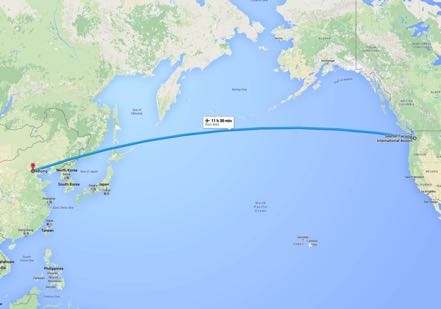 Big Bop to Beijing
After a quick hop from Kalispell to Seattle and a brief layover, I took the big bop 11-hour flight to Beijing. After passport control, immigration, and a quick change of currency, I hailed a taxi. Knowing the cabbie would probably be quite limited on English proficiency, I handed him a map to the hotel with streets labeled in Chinese. He nodded his head, pointed to the fare on a laminated sheet, and when I nodded acceptance we shot out of the taxi line like the lead Huskie in a dogsled race.
Bobbing and weaving through the heavy traffic in the rain we made the hour-long trip in 40 minutes. Thankful to have arrived safely, I checked in asking the person at the front desk if it was possible to get a room on a high floor with a view for photography. He nodded, studied his screen, and gave me my key card.
Accessing my room, I had to squint to see the far wall…my new best friend at the front desk had given me a suite the size that a high-roller in Vegas would approve of. After taking a half hour to fill a round bathtub the size of a large cattle trough, I soaked in the tub letting any stress, kinks, and jet lag float away. I was asleep before midnight. (BTW, the window view was lousy, but no complaints.)
Forbidden Tour
On my day of rest before work, I took an all-day tour. We started at Tiananmen Square, the world's largest public square and the historic and culturally significant location of important Chinese events over centuries. Thousands were there (mainly Chinese) with hundreds of tour-group leaders waving colored flags and barking through bullhorns attempting to keep their herd of followers in line. From there we walked to The Forbidden City, the largest imperial palace in the world.
Leaving the city, we drove an hour and a half north for lunch in a small café in a small village. The food was great, but don't ask me to pronounce what we ate. Twenty more minutes and we were at the Mutianyu location on the Great Wall. Foggy, smoggy, and rainy in the morning gradually transformed into sunny, hot, and steamy as the day progressed…kind of a summer-in-Florida day.
We took a ski lift up to the Wall, and then walked along the stones of a mile-long section of the 6,000-kilometer fortification built over three dynasties and several centuries. Scanning to the north, I visualized the Chinese sentries patrolling their section, forever watching for an army of fierce Mongols to come riding upon their war ponies ready to attack.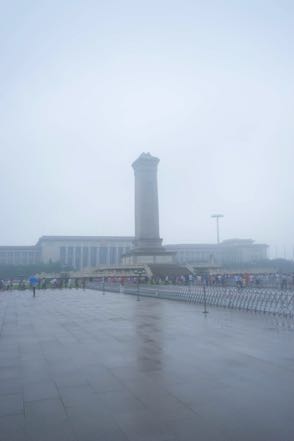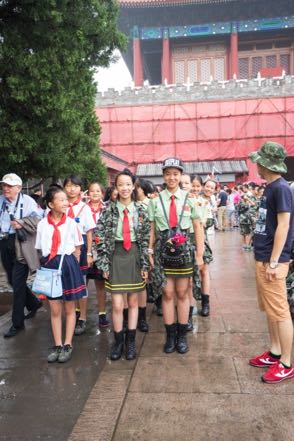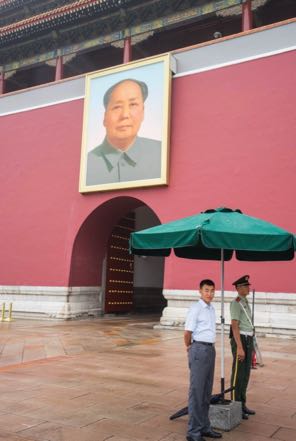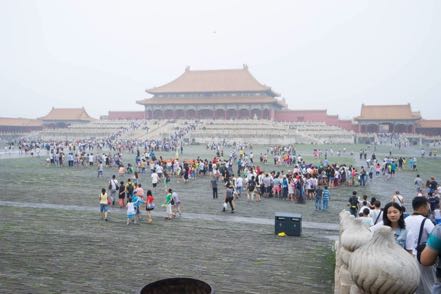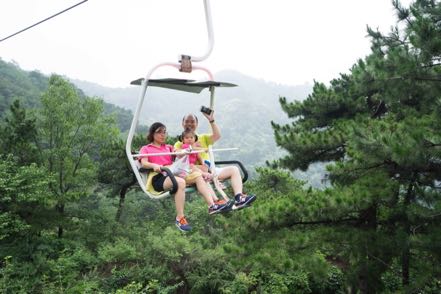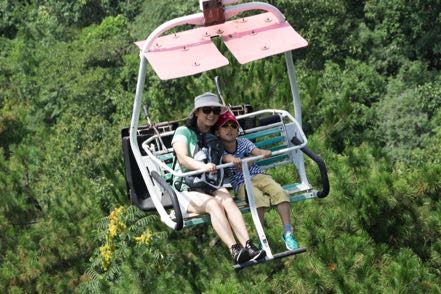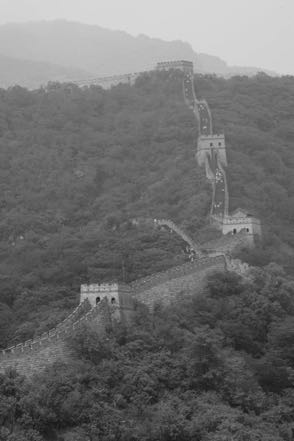 Work, Work, Work
For most of the week I worked with the China teams of a long-term U.S.-based client. Great young professionals eager to learn--a pleasure to work with.
Big Bop Back
By Friday I was ready to head home. After an uneventful taxi ride, I showed my passport, put my bags through the detector (all bags must be scanned, except backpacks of any size [some large enough to contain a small nuclear device], walked over to the Delta check-in, scanned my passport, and printed out my boarding passes at the kiosk. A long walk down the hall and I entered passport control, getting my passport and boarding pass stamped and my departure card taken. In fifteen feet I was at the security station, passport and boarding pass reviewed, once again, and back into the queue. Through their scanner I placed a ziplock bag containing liquids, my laptop, iPad, camera, extra lens, electrical connectors, and, of course, my dangerous travel umbrella.
After a fast frisking by a frenzied female security agent, I felt a tinge of relief--almost done. Another long walk and I was at the "VIP" lounge for a stale beer and stale peanuts, and then on to the boarding area for another line, a review of passport and boarding pass, and another quick frisk as I walked through the line of about 15 young security folks--some trying to look tough, a few smiling, and most paying no attention at all.
Sitting in my seat I finally started to relax and scanned the movie selection as I settled in (I usually select action shoot-'em-ups because Jan doesn't like them). Soon, our captain announced a two-and-a-half-hour delay due to major congestion and troubling weather. Resigned to the situation, I watched one of the Avenger movies as the skies darkened and the crew talked to each other in low voices. By now you know how this goes: At four hours of delay they cancelled the flight due to flight crew work limits.
It took 40 minutes for the gate crew to come out to unload the full plane (later we found out it was not because of lack of manpower, but passport control didn't know what to do. One by one, we "re-entered" China, and then were told to wait in a group. Finally, we went back to the check-in area where we individually had to go up and get a stamp indicating the hotel they were putting us up in. From there we waited in more groups, and then waited outside. Then we walked about a quarter mile in the rain among traffic, through puddles, and the smell of diesel exhaust. Loading buses, everyone had to wait until all three busses were full before we trekked to the Crowne Plaza about five miles away.
At the hotel, the tired group moved en masse to the front desk, with many raised voices. Soon, we were told that all of us "orphans" were to head to another area dominated by an ancient Xerox copier. It was translated that they would photocopy each passport and then give out room keys. However, the power outlet did not work, so after several minutes of frenzied problem solving, the copier was moved to another area and people started to queue up, with people jostling for spots up front.
I thought I might witness a murder or at least an act of physical harm as someone, who must have been a tour guide, held up his hands with at least 50 passports. He was booed and pushed out of the line where he sulked back and developed a subversive strategy of having members of his group hold on to four or five passports. Four hours after de-boarding the plane, I was on my way to my hotel room and in bed by midnight.
The next morning after Skyping Delta and having breakfast, I was back on a bus to the airport to repeat the process of the day before. The Delta gate agents were 20 minutes late manning their posts as their big boss huddled them together explaining what to do and apparently encouraging them to do their best.
Reflections on Beijing
In many ways it is not fair to share reactions about a location one has had only a snapshot of time viewing, but here are a few personal reflections anyway:
The drivers of the eight million cars in this city of 25 million drive like they walk--pulling alongside to overtake each other, zipping in front of other vehicles for any advantage. They honk, not accompanied with a middle-finger gesture out of rage, but they honk as a warning that they are coming through, so get over, speed up, or back down. Buckle up, grab your bag, and close your eyes is solid advice when riding.
Put your head down, don't look around, and move with determination is my advice when advancing through a line or moving ahead in pedestrian traffic…be polite and you'll arrive for lunch at dinner time. Another aside is that most of the automobiles are full-size and many are SUVs. Gasoline is a little over the equivalent of $4 per gallon.
Pups
Here are a couple of pup pics.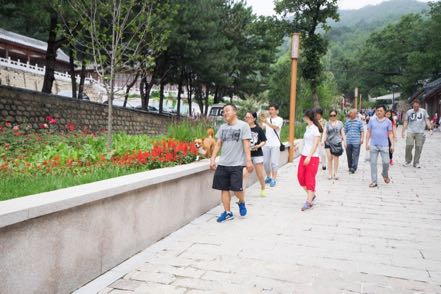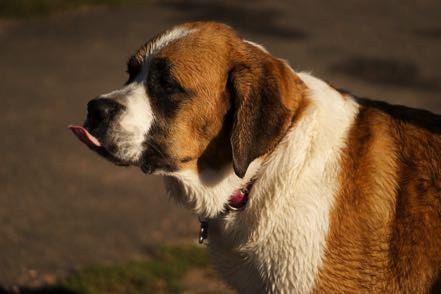 Old Signs
Here are two old signs.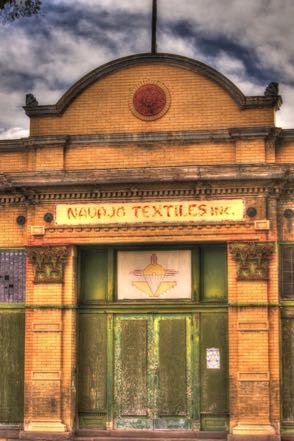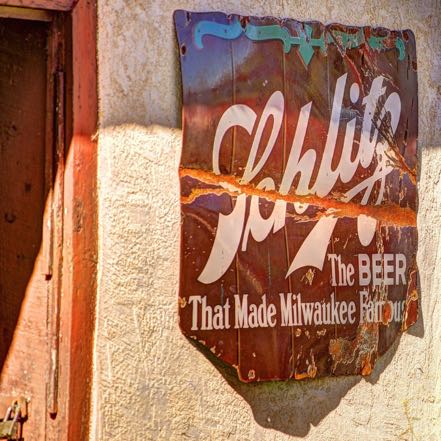 Old Trucks
Here are four old trucks.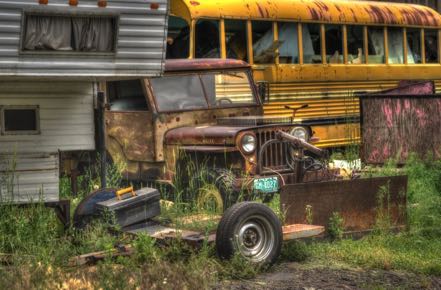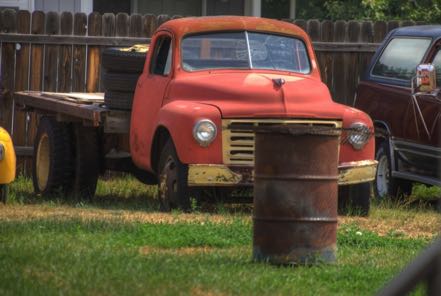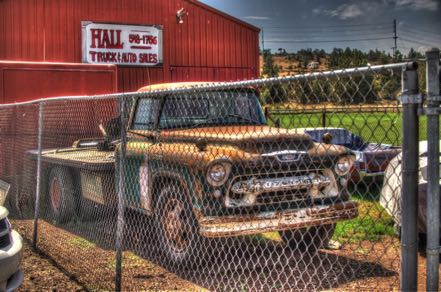 See you soon.