The Keys
Skies as blue as Paul Newman's eyes, seas as vibrant as turquoise jewels, grilled fish as fresh as a newbie at college, all accented with draft beer as chilled as a Nordic winter…must be the Florida Keys!
From Ft. Myers we ambled down I-75 to Mile Marker 99 in Key Largo. We stayed for seven days in a nicely appointed RV park on the bay side. From there we headed south picking up Highway One down to our manicured Key West RV resort and parked on our site overlooking the Atlantic. Here are pics of our site, our view from the dock, a green heron who likes to hangout on our dock, and our neighbor relaxing with his pups. Also, here is a bouquet Jan designed--you gotta travel with flowers you know.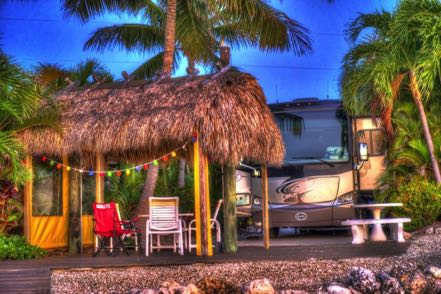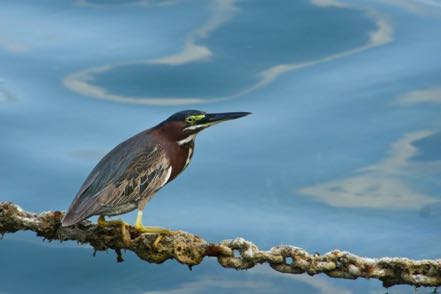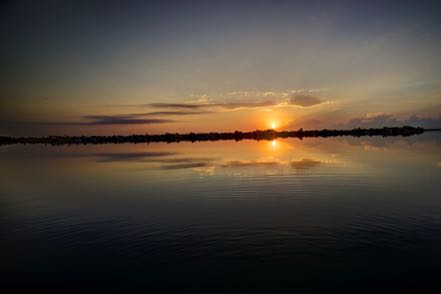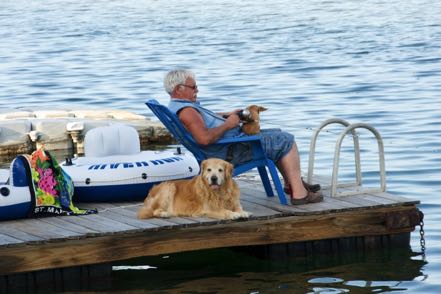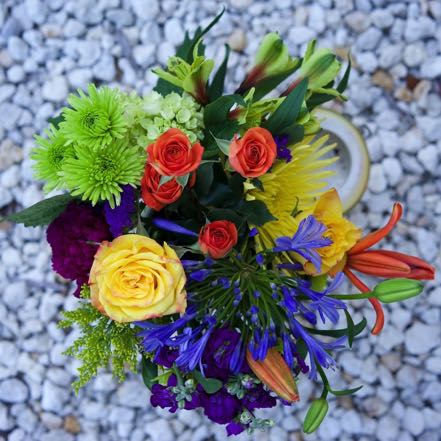 Everglades
We took a day trip entering Everglades National Park at Florida City and took our time making the 47-mile trek west and south down to Flamingo. Here are a couple of gator shots and one of an anhinga spotted on a trail.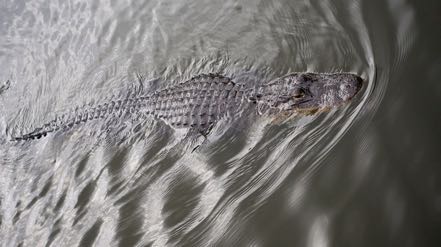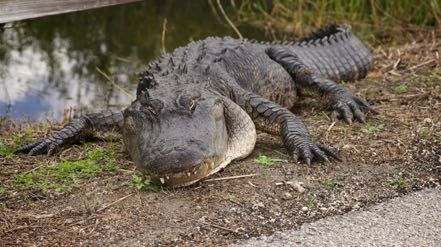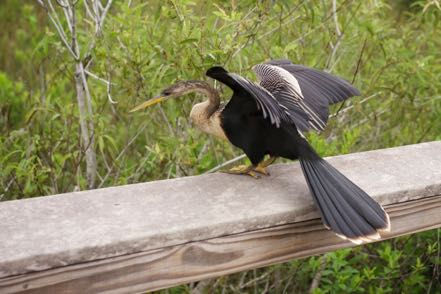 On the Water
We rented a boat for a day and took a cruise of local waters with good friends. The water was as smooth as a polished politician in November, making it a perfect day to explore. Along with a variety of birds, we were fortunate to spot a couple of good-looking sea turtles, lots and lots of sponges, and several flying fish. The Pups had a great day enjoying the ride and nibbling on the grilled grouper, snapper, and lobster we shared with them from our lunches at our waterside restaurant. However, their highlight was jousting with the other pups we passed along the canals on our way out and back. I took no pics, but it was gorgeous.
Jan's Art
Jan has three new paintings. This one is called "Great Mesa Poppies."

To see the other two,
click here
. "Desert Dawn" and "Off the Tracks" are the last two on the right in the fourth row under Acrylic Paintings and Murals.
Old Trucks
Here are three old but classy Florida trucks shot in Key West.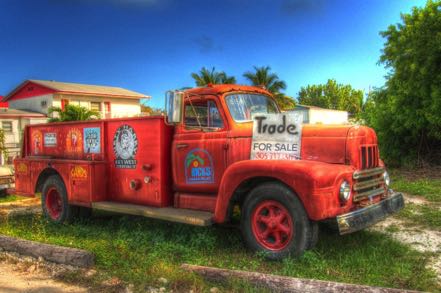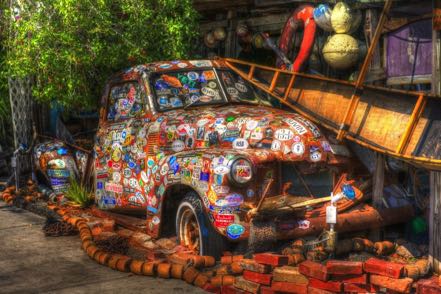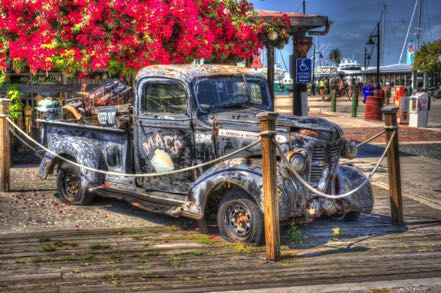 See you next week with more tales from the Keys.