Oh, Christmas Tree
With lots of help from our young neighbor, John Harvey, we got our Christmas tree up, trimmed, and lighted. In South Texas, snow is something youngsters only see on TV—except for this year! Only the third snow in 125 years fell and, combined with the famous Texas wind, blew down our Monument to the Seasons. Oh well, it quickly warmed and the tree was restored (and bolstered by the addition of more bricks).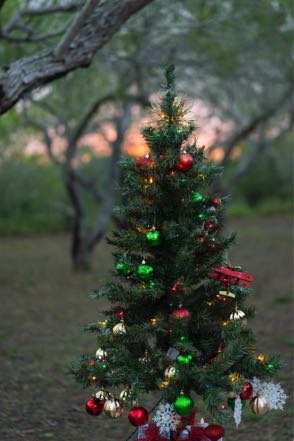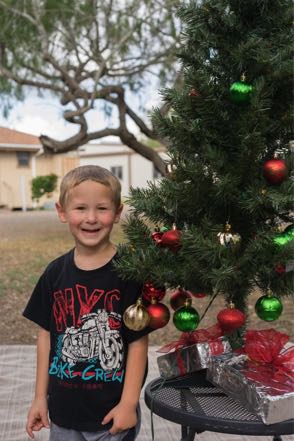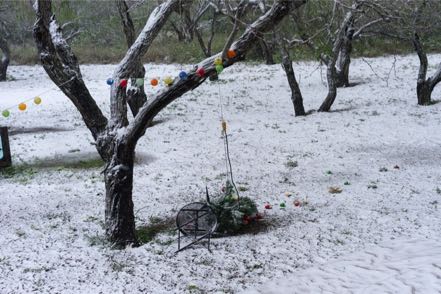 BRRRRRRRRR
!
I took a short trip to the north country—visiting the Detroit area for work. Great client, but the weather was dreary, cold, and snowy—had an unexpected weather stayover in Dallas, but made it back to Brownsville eventually. Great to be back.
Stray Dogs
We like this area a lot—beautiful area populated with lots of good people. However, on a sad note, too many people discard their pets like trash into a bin—dropping them off in the country to fend for themselves. Often they link up with other strays for comraderie and protection. Our friends here at the Refuge have taken the lead in supporting the dogs' survival: daily feeding the strays and also paying the vet bills on one pup and making it adoptable. The county constable also feeds this crew and we carry a 50-pound bag of whatever-is-on-sale dog food in the back of our Jeep. Guess it does take a village.
One worn down, tail-dragging, blind-in-one-eye pup wandered into the Refuge. Nikki quickly provided food, water, and comfort. On a strong note, John Harvey's family adopted this pup. He is in good hands.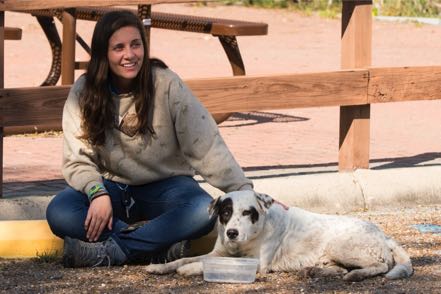 Speaking of pups, here is a shot of a brown dog (well taken care of) that daily guards the entrance to its master's ranch.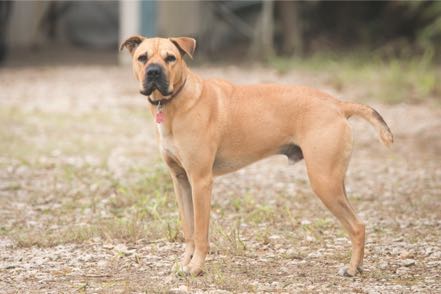 Birds and Critters
Here are more animal pics taken at the Refuge—Jan's favorite is the close up of the Caracara—she says he looks like the Shah of Iran!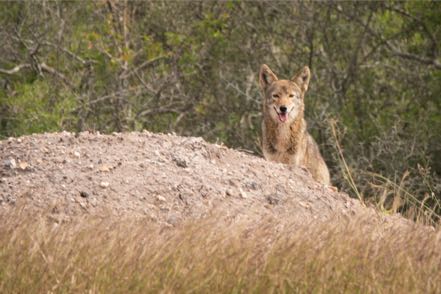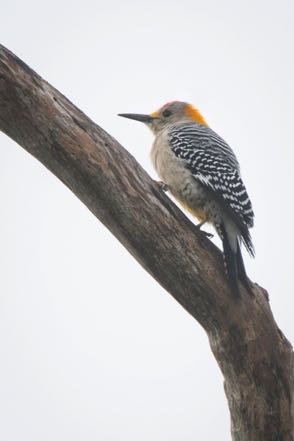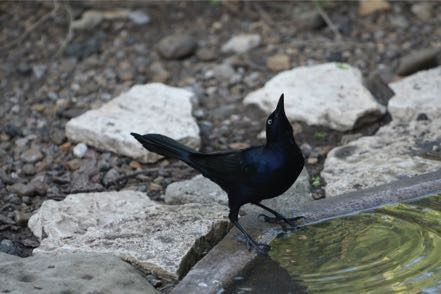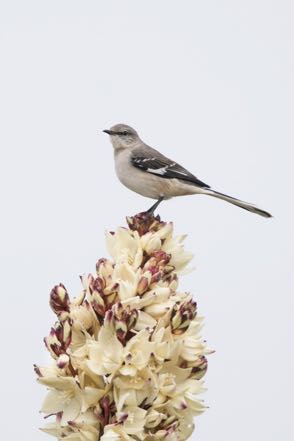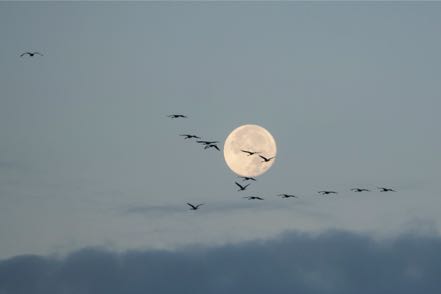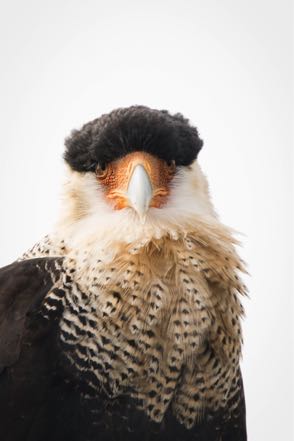 Old Trucks
Here are three old trucks from the Old Truck Reserve.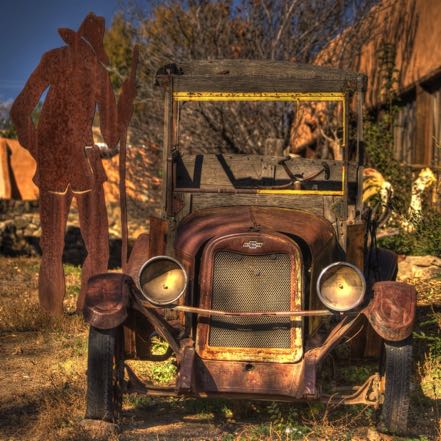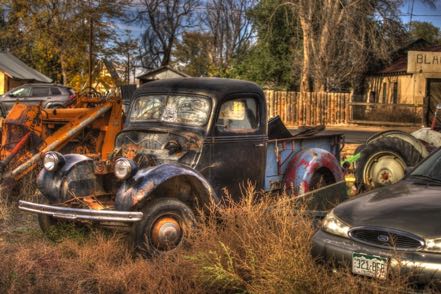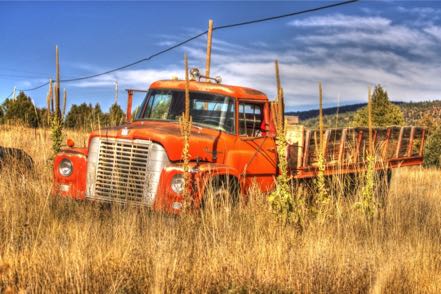 See you next time.