Note: The title of this week's blog will become clear when you look at the section called Botanical Gardens.

This week we stayed in the Keys, enjoying the balmy weather and the laid-back atmosphere of this special part of the world. Below are another Key West sunrise, a shot of Jerry, who had just convinced me to order a burger instead of fish, and a fine specimen of the ever-present roosters.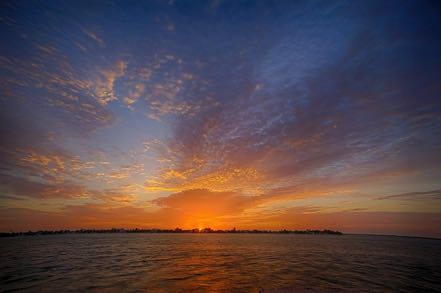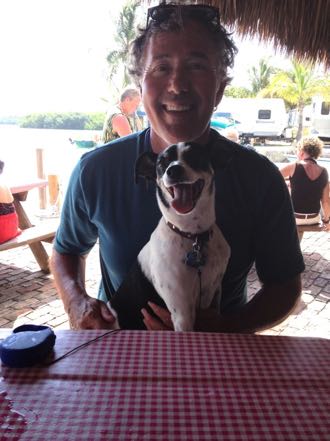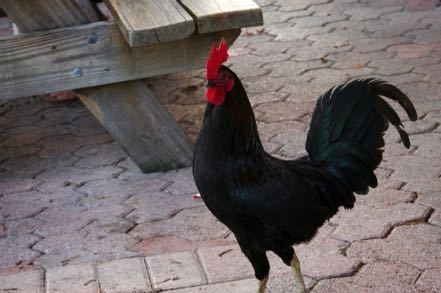 Dry Tortugas
The seaplane trip from Key West to Dry Tortugas National Park was a great opportunity for scenic water views, and wonderful old Ft. Jefferson is just an amazing structure and setting. Here are a few shots taken over the park and outside and inside the fort. Awesome place to visit.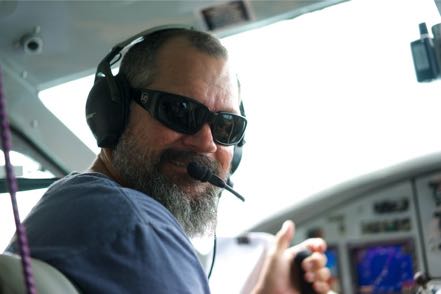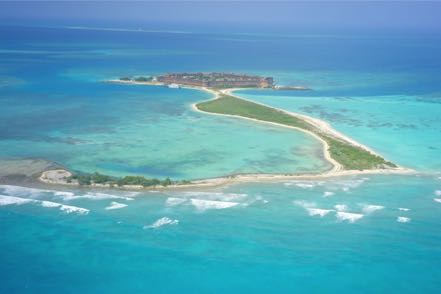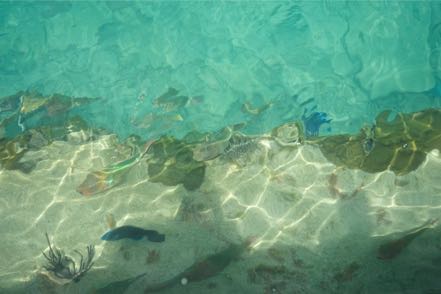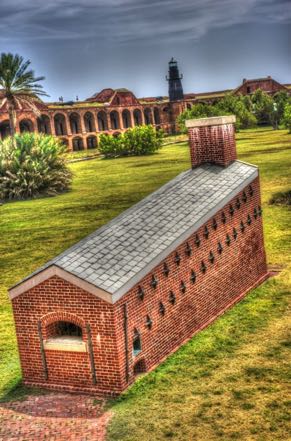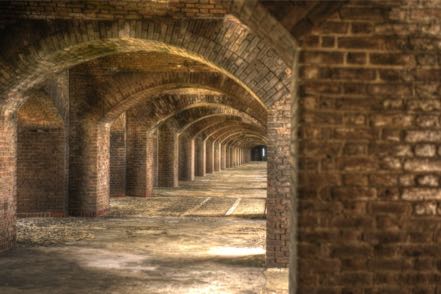 Botanical Gardens
We visited the Key West Botanical Gardens and enjoyed the flora and fauna of these small but nice gardens. They have one exhibit, however, that is deserving of its own special designation.
Over the years, people from Cuba have tried to escape their island and cross the 106 miles to land in America. Built in secrecy, handmade boats, called "chugs," were crafted using whatever materials were available: lawnmower engines, planking, chunks of Styrofoam, etc. Freedom was the goal, but dehydration or being eaten by sharks was often their finish line. If caught on the water, they were deported back to Cuba and all the punishment that entailed…however, if they could land just one foot on dry land, they were allowed in to pursue the path to US citizenship, if they chose. Take a look at the collection of chugs that landed or were washed up on the shores surrounding Key West. Would you make this journey?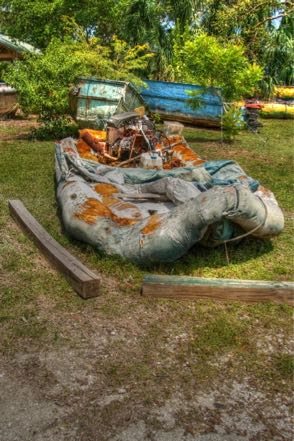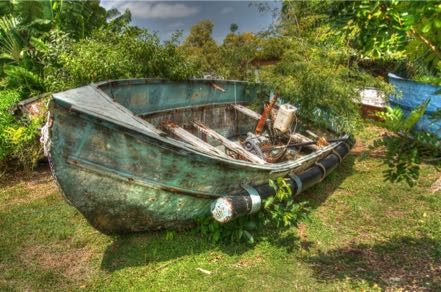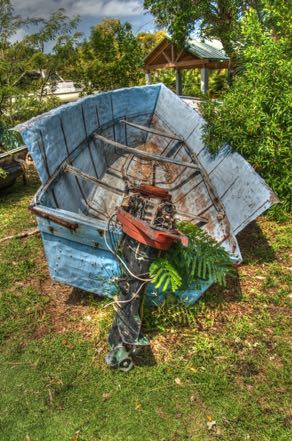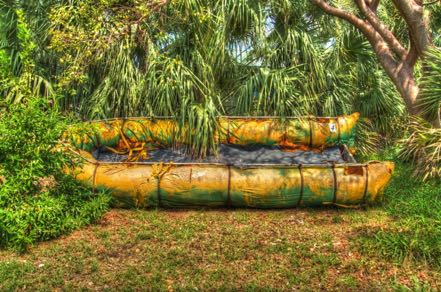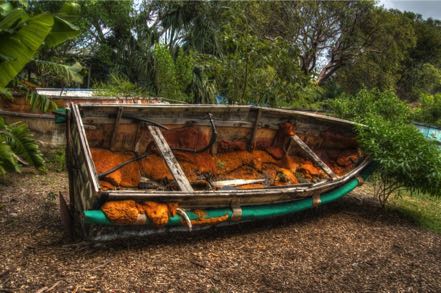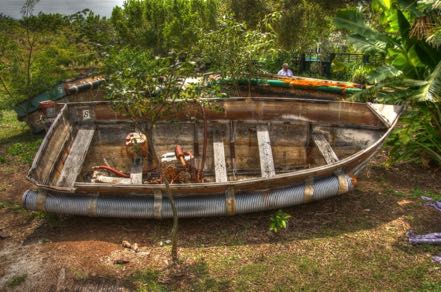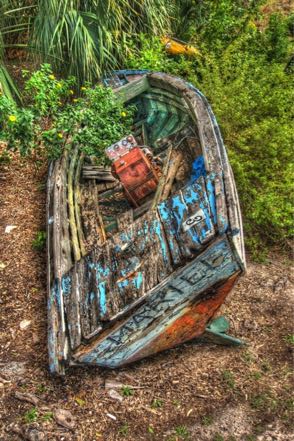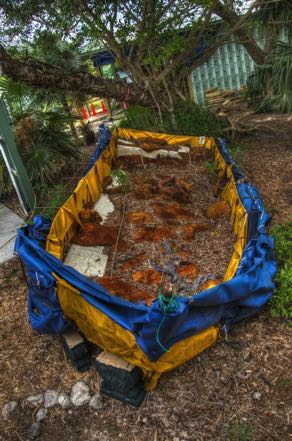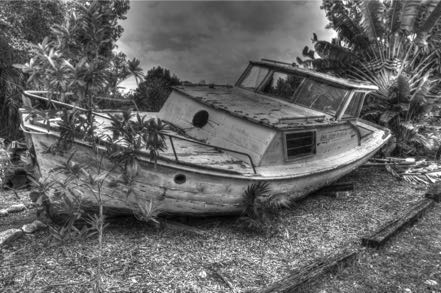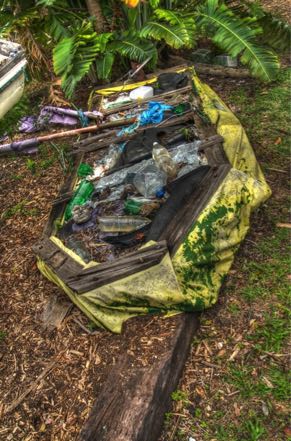 Old Trucks
Here are three old, but classy, Florida trucks shot in Key West.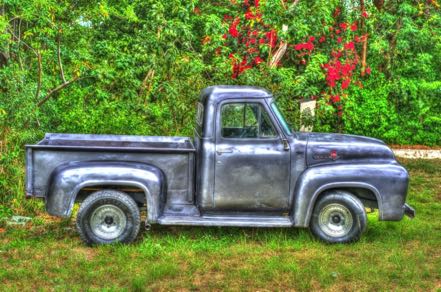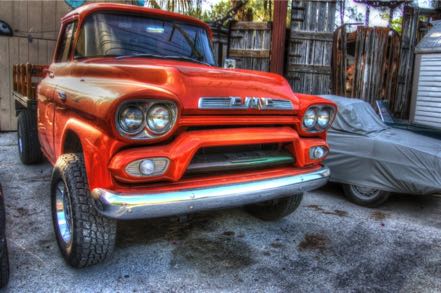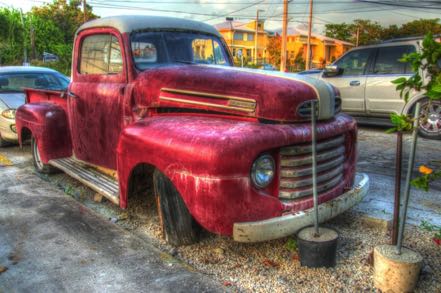 See you next week.
The Keys
Skies as blue as Paul Newman's eyes, seas as vibrant as turquoise jewels, grilled fish as fresh as a newbie at college, all accented with draft beer as chilled as a Nordic winter…must be the Florida Keys!
From Ft. Myers we ambled down I-75 to Mile Marker 99 in Key Largo. We stayed for seven days in a nicely appointed RV park on the bay side. From there we headed south picking up Highway One down to our manicured Key West RV resort and parked on our site overlooking the Atlantic. Here are pics of our site, our view from the dock, a green heron who likes to hangout on our dock, and our neighbor relaxing with his pups. Also, here is a bouquet Jan designed--you gotta travel with flowers you know.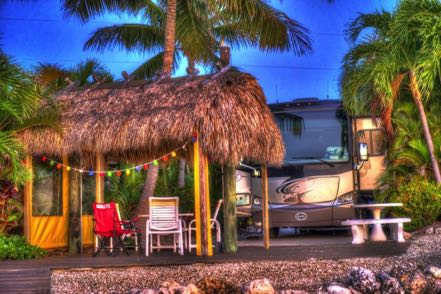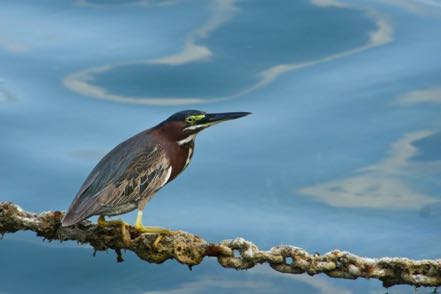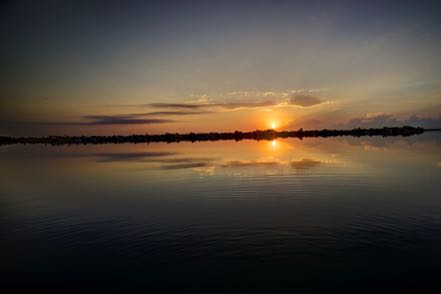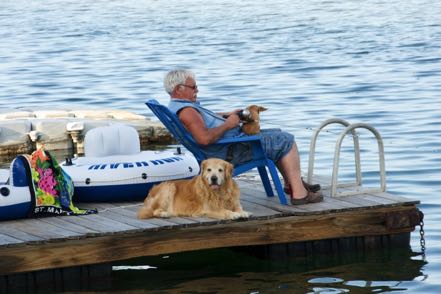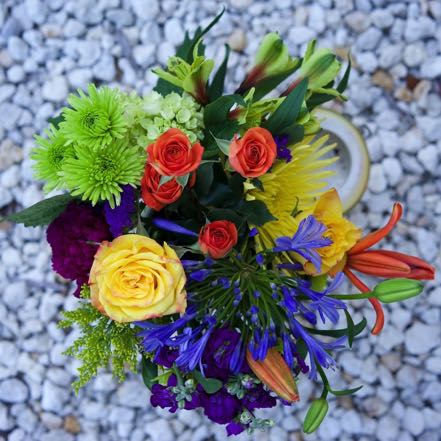 Everglades
We took a day trip entering Everglades National Park at Florida City and took our time making the 47-mile trek west and south down to Flamingo. Here are a couple of gator shots and one of an anhinga spotted on a trail.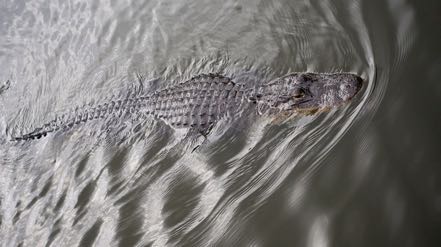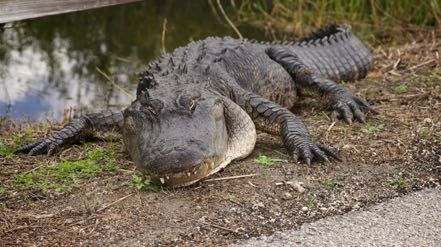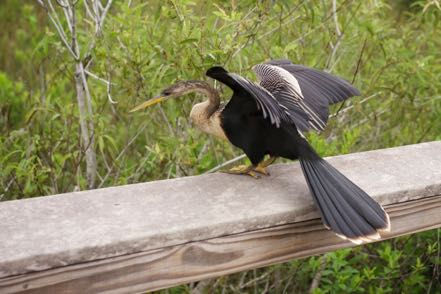 On the Water
We rented a boat for a day and took a cruise of local waters with good friends. The water was as smooth as a polished politician in November, making it a perfect day to explore. Along with a variety of birds, we were fortunate to spot a couple of good-looking sea turtles, lots and lots of sponges, and several flying fish. The Pups had a great day enjoying the ride and nibbling on the grilled grouper, snapper, and lobster we shared with them from our lunches at our waterside restaurant. However, their highlight was jousting with the other pups we passed along the canals on our way out and back. I took no pics, but it was gorgeous.
Jan's Art
Jan has three new paintings. This one is called "Great Mesa Poppies."

To see the other two,
click here
. "Desert Dawn" and "Off the Tracks" are the last two on the right in the fourth row under Acrylic Paintings and Murals.
Old Trucks
Here are three old but classy Florida trucks shot in Key West.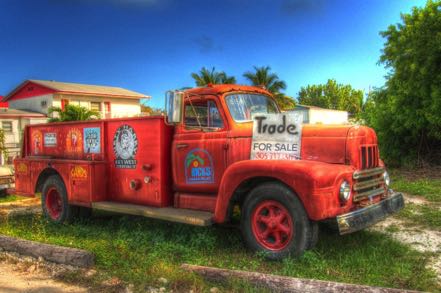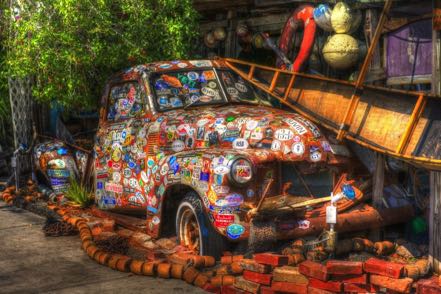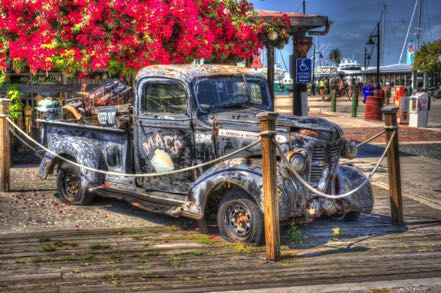 See you next week with more tales from the Keys.
Business Trip to Singapore

Work took me to Singapore, a city/state I had not visited in many years. My sessions included lots of smart, fun people from Singapore, Australia, China, Japan, and India. (I may have forgotten a country or two.)
Singapore has lots of things going for it: safe, clean, prosperous, polite people, rain forests, easy to navigate, just about everyone speaks English, good food, and all the taxi drivers are required by law to be Singaporeans! It is a tad far, however: one-plus hour from Ft. Myers to Atlanta, 13 hours to Tokyo, and six more to Singapore. With layovers, a good 24 hours.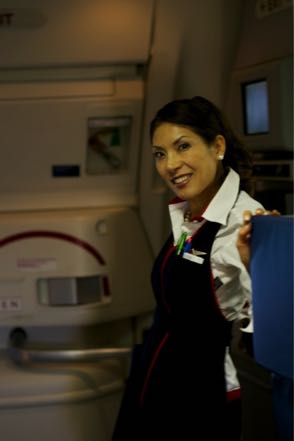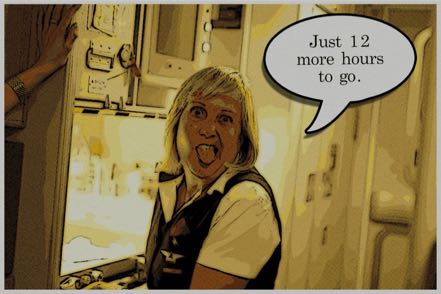 I stayed at a very nice hotel, the Marina Mandarin, very close to the water.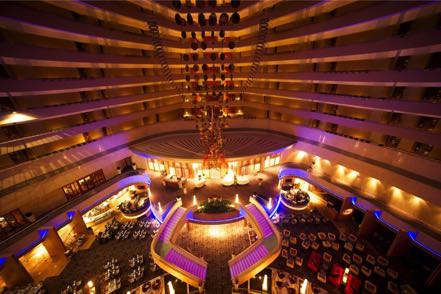 Night Photos

Interesting structures, color, lights, and water make for some fun photos at night. Here are a couple shots taken in the Supertree Grove, atop the Marina Bay Sands, and a ground-level shot at the bay.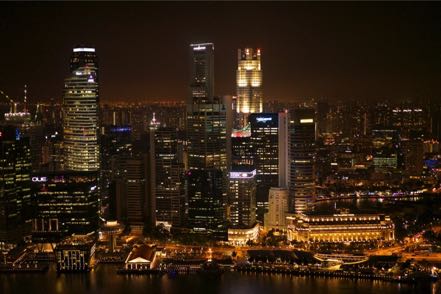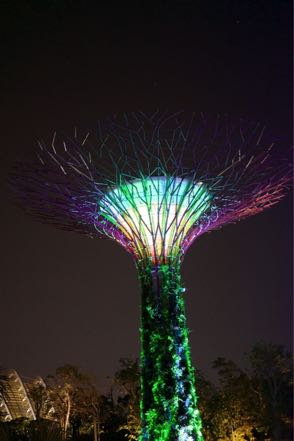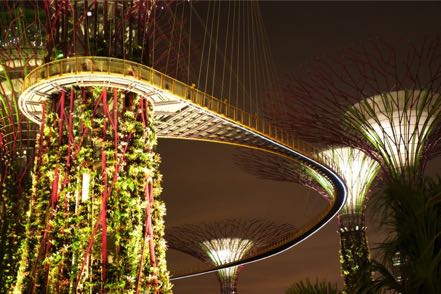 Jurong Bird Park

I visited a really cool bird park with a variety of birds from across Asia.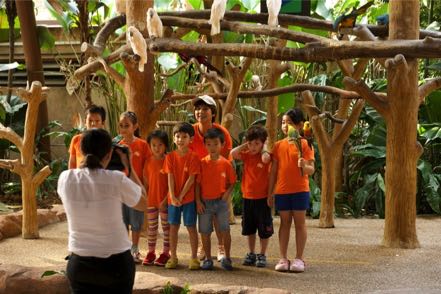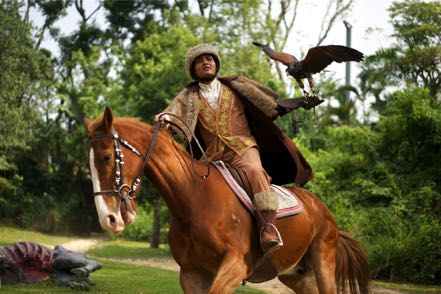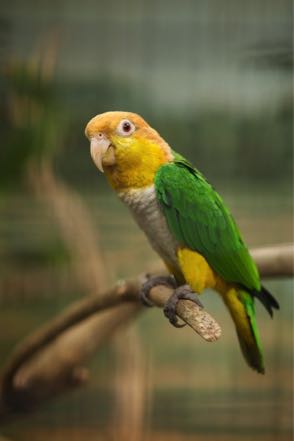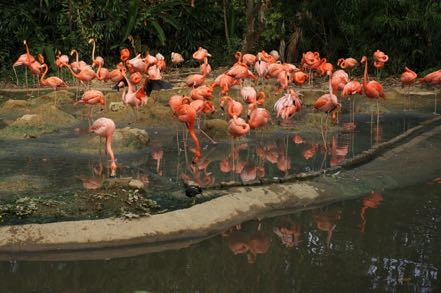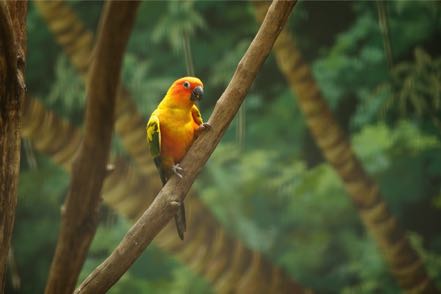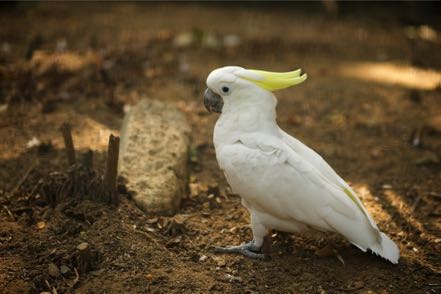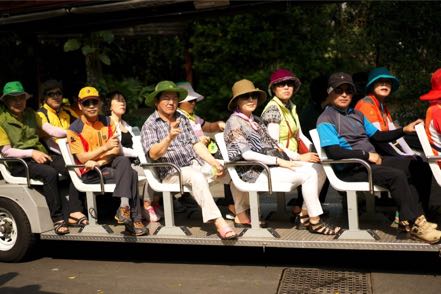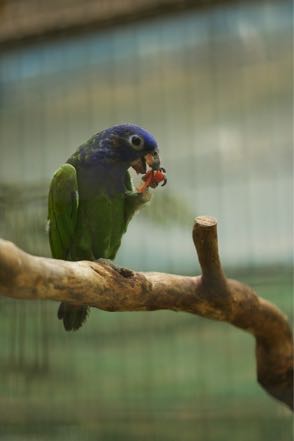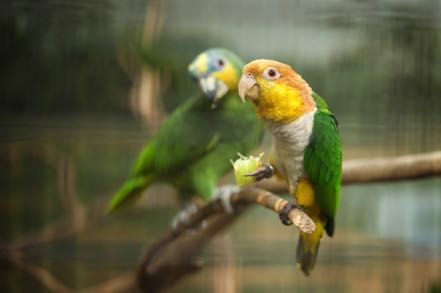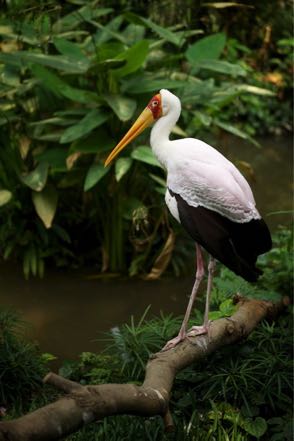 Great trip, but glad to be back. See you next week!