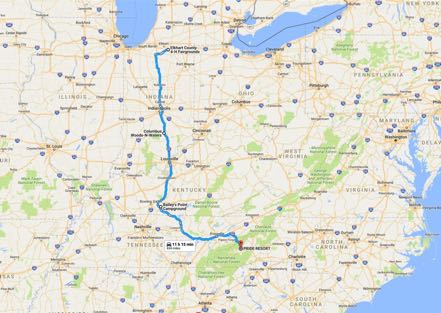 Columbus, Indiana
From Goshen, we headed south to Columbus, Indiana, to stay a couple of nights at Columbus Woods-N-Water Campground. Nice and quiet, and guess what?—it is surrounded by woods and water—nice to experience truth in advertising.
Glasgow, Kentucky
From Columbus, we headed south in the rain (hurricane aftermath) down I-65 to Bailey's Point Campground, another Corps of Engineer campground at Barren River Lake (about an hour south of Mammoth Cave National Park). It is a heavily wooded campground beside a huge lake—solitude abounds. They have an interesting tradition at the campgrounds that we just missed out on. The second weekend of October every year they have a "Boo Fest," where most all campers decorate their campground sites for Halloween and many of them go all out. To many folks, this is a tradition—a chance to get together with friends and outdo each other on decorations. All kinds of activities are planned. The local kids have a break, so the place is exciting as well as quite scary! We left on Friday morning missing out on the main excitement.
Kentucky is the home of narrow winding roads, tasty bourbon, and fields of tobacco. Here is a shot of one of the cool tobacco barns.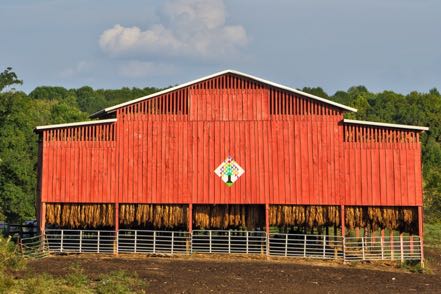 Chinese Buffet
The little town of Glasgow is kinda quaint, but limited in what it has to offer to sophisticated travelers like us. :') With really low expectations on my part, we stopped for lunch at the China King and had their buffet for $7 a person. Just amazing! Really, really, good. There were close to 40 pans of really tasty Schezuan-style food. From zippy hot-and-sour soup to crab and shrimp and dozens of noodle dishes—wonderful stop.
Waynesville, NC
From Glasgow, I let the Google Maps take us the shortest route to Waynesville, NC—my bad. We poked along very narrow, very curvy blacktops for a couple hours. Beautiful country, but poor Jan was driving the bus and had to be on full alert as she guided us along the way at 15 miles an hour tops.
We chose Waynesville because of its close proximity to Great Smoky Mountains National Park and access to the Blue Ridge Parkway. We had talked about seeing the colors here for years and had planned on it the year the government and the national park system were shut down. This time we made it. Our Pride RV Resort campground was just seven minutes from Maggie Valley decorated to the hilt for the fall season and Halloween—you couldn't go ten feet without seeing pumpkins, witches, and other scary decorations. There were lots of antiques—here is a sign I found intriguing. The old trucks you will see later all came from Maggie Valley.
Dog Park
Waynesville has a nice dog park within a manicured city park that we took the pups to several times. Here is a shot of a resting Golden.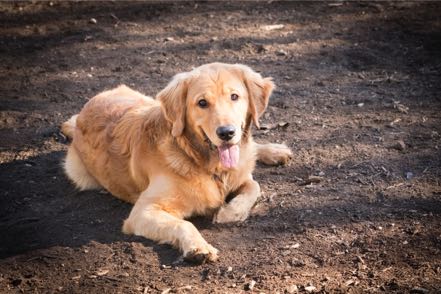 Great Smoky Mountains National Park
We had allotted one specific day to do a full-court press on shooting the fall colors. Alas, just as we had the car loaded, the rain came—first a soft mist, then a sprinkle, and the occasional downpour. However, we were out of the campground before sunrise (which never came), drove through Maggie Valley, and turned west on the Blue Ridge Parkway winding our way to the Oconaluftee Visitor Center inside the Great Smoky Mountain NP.* The ranger was helpful but not hopeful as we discussed possible destinations. He said it was not the best year for fall colors because the very warm temperatures a few months back had a big impact. He also said that because of the rain, rising winds, and lousy visibility, we may not be able to absorb the usual experience of the park. Hey, we were there, so we headed north driving adjacent the Oconaluftee River. We first stopped at the Mingus Mill, once the only grist mill for miles around. It was pouring rain, but we all got out of the car to check things out. After five minutes, both pups were doing their impression of drowned rats, and with gloomy looks led us back to the car. We drove for another hour, seeing a few colors along the river, but saw nothing but bright gray as we passed by the scenic pullouts. We accepted defeat, but decide to try again the next day.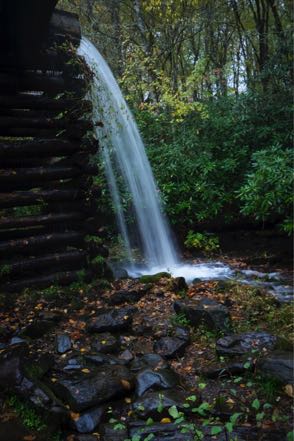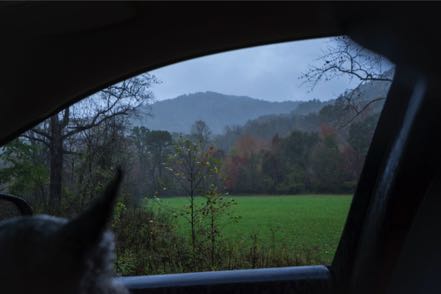 *Depending upon your perspective, this where the Blue Ridge Parkway ends at Milepost 469. The Blue Ridge Parkway is its own National Park that for 469 miles links the Shenandoah National Park with the Great Smoky Mountain National Park in the south, starting in the northern part of Virginia and ending at the southern part of North Carolina.

Blue Ridge Parkway
Fortunately, we had another day to explore. This time we drove through Maggie Valley but turned left instead of right on the Blue Ridge Parkway. It was a chilly 40 degrees but the sky was clear to partly cloudy—great day for a road trip. We took the Parkway for over 40 miles. We have heard horror stories about the horrendous crowds in both the Smoky Mt. Park and the Parkway during prime season. Being there on a weekday just off season had its perks—traffic was light making things much more enjoyable.
We stopped at Waterrock Knob where Jack and I hiked the trail to the top to admire the views. Truth in advertising again—the literature stated steep and rocky and it was spot on! Nice views from the summit.
From there we stopped at several turnouts and gushed out an "ooh" or an "ahh" when appropriate. At the Pisgah Mountain, we turned around taking the back way to Waynesville and then on to our camp. Beautiful trip—I can only imagine what it must look like in a prime year! We hope to find out.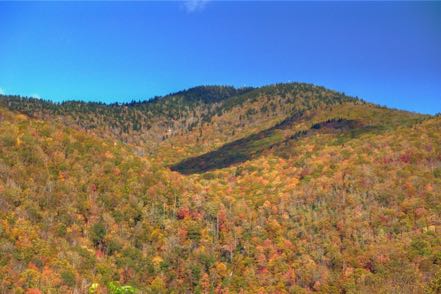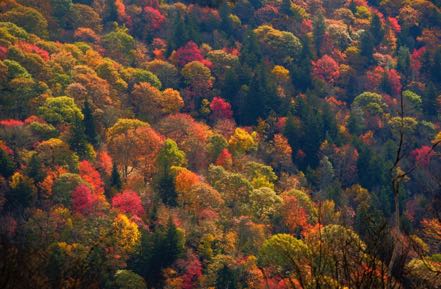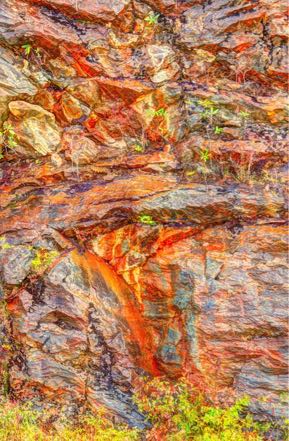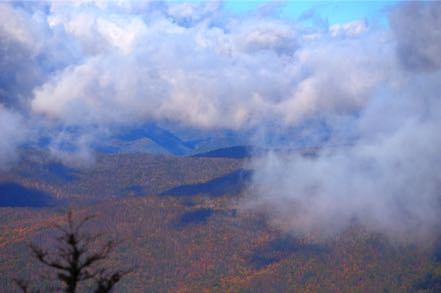 Old Trucks
Here are five old trucks from Maggie Valley.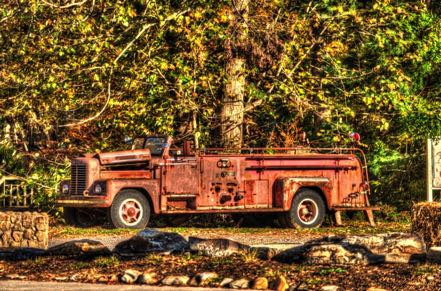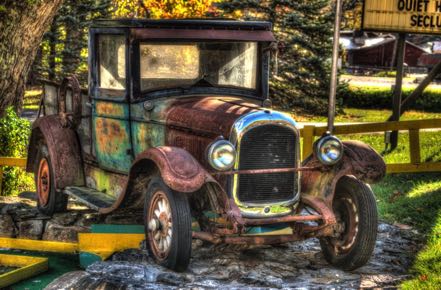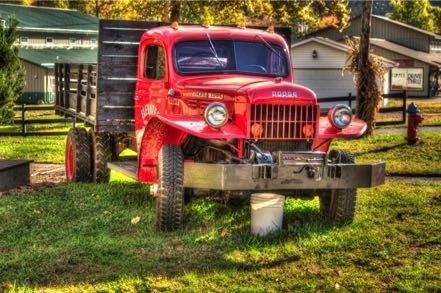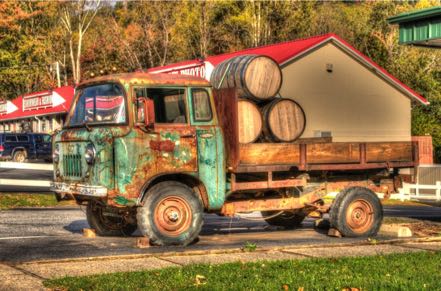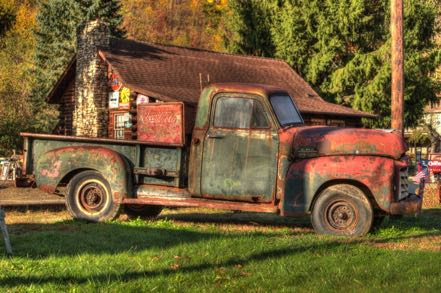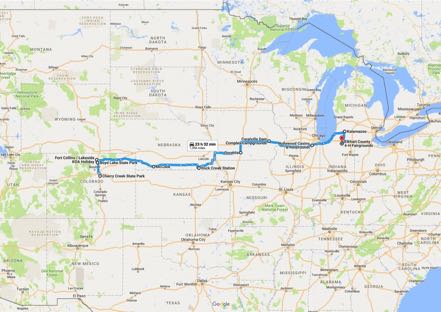 Loveland, CO
From Cherry Creek State Park, we took the short trip north to Boyd Lake State Park. As the name implies, the main attraction at this state park is the lake. We had a nice lake view from our site and enjoyed the many paths on which we walked the pups.
Day Trip: RMNP
Being this close, we couldn't resist the opportunity of visiting Rocky Mountain National Park. We have been there many times, but every time is worthwhile. We took the one-way, dirt road up to the Alpine Visitor Center, and then circled back on the main drag. On the way up, we stopped by a stream and Jan built (I helped) a cairn in memory of her cousin Harlan.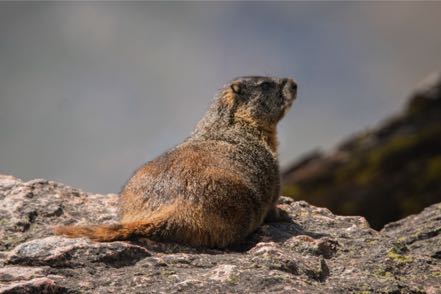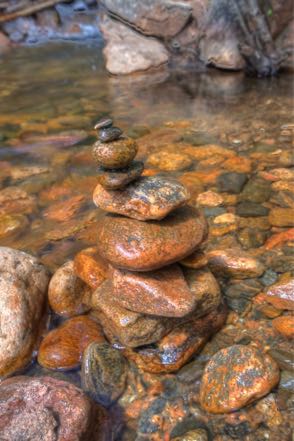 Ft. Collins, CO
Another short drive north put us into the Ft. Collins KOA on the northwest part of the town by a major reservoir. On Labor Day, we hooked up with old Pine Island friends who have a house in Ft. Collins for a nice lunch.
Day Trip: State Forest State Park
We took scenic Highway 14 north and west bordering the Cache la Poudre along the way to State Forest State Park. North and west of Rocky Mountain National Park this isolated area is one of the prettiest places in one of the prettiest states. As we approached the park we saw three really big moose in the exact spot we viewed them several years earlier (hey, they might have been the same ones!). After a nice lunch at Walden, we worked our way back to camp.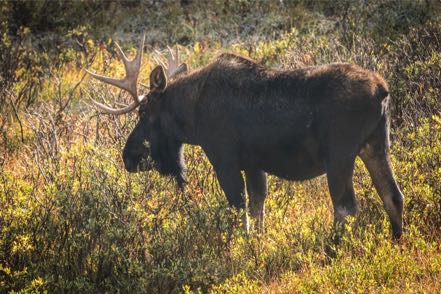 McCook, NE
From Ft. Collins, we took 14 east to 6 east and found a "city" park in McCook. The small park has sites big enough for big rigs and 50-amp power. They do this as a public service—camping is free except for tips. You certainly could tell you were in the Midwest, because about every fourth vehicle you meet is a tractor, combine, or other motorized farm implement.
Fairbury, NE
Continuing east across the plains, we camped overnight at the Rock Creek Station Recreation Area. Another isolated but very pretty setting.
Osceola Iowa: Casino #1
Continuing east and north we spent a night south of Des Moines, at the Waterside Casino campground. Clean and easy to navigate—good one-nighter.
Coralville, Iowa
Our next stop in eastern Iowa was the Coralville Dam, another Corp of Engineer campground built along Coralville Lake. Huge sites, great views—very relaxing…we spent several days there and will come back again.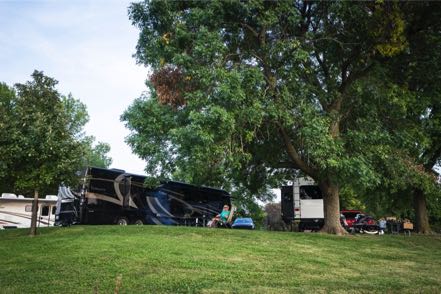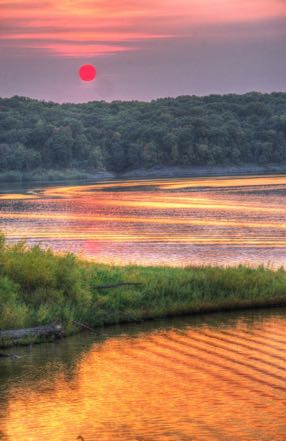 Day Trip: Casino #2
We drove south for an easy half hour to meet my two sisters for lunch outside of the town of Riverside at the Riverside Casino. Great catching up on families and a pretty good buffet!
Joliet Illinois: Casino #3
There are relatively few RV parks or campgrounds in this area, and the Hollywood Casino is probably the best.
Kalamazoo, Michigan
From Joliet, we headed east and dropped the coach off at the Thor factory service center in Wakarusa, Indiana, on a Friday mid-day. With our two pups and a loaded jeep, we drove an hour-and-a-half mainly north to spend time with a longtime friend. We had the chance to enjoy beautiful weather and reconnect with many old friends.
Trip to South Haven
Other good friends had recently built a house in South Haven, a two-minute walk to Lake Michigan. We timed dinner right so that we took in a beautiful sunset from their private beach.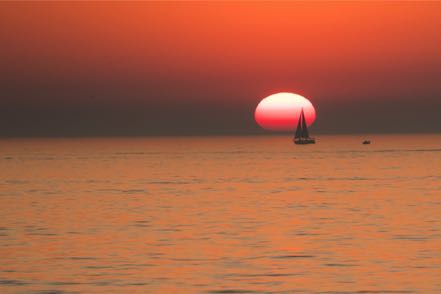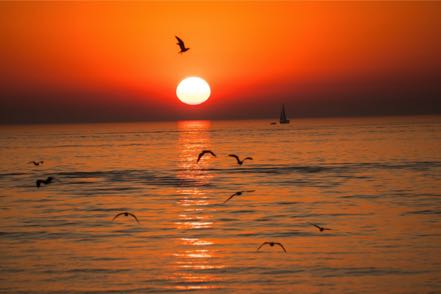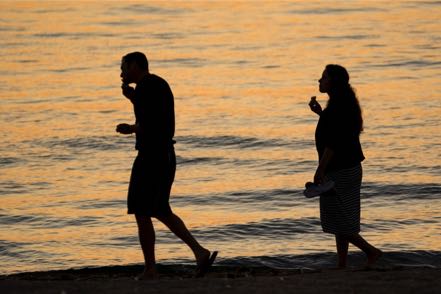 Dog Park
As always, we enjoy a dog park whenever we get the chance.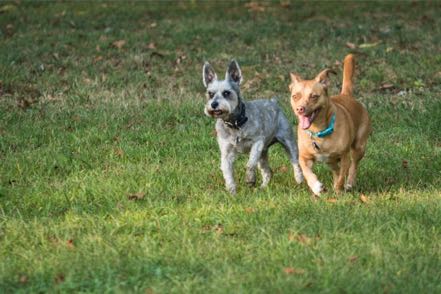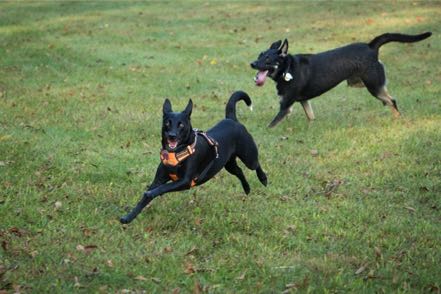 Goshen, Indiana
We drove back down to Wakarusa, picked up the coach, and drove the 30 minutes into Elkhart for the yearly chassis service. After checking out this town for three hours during the servicing, we picked up the coach and headed south and east to Goshen. Here we set up camp at the Elkhart County Fairgrounds to attend a five-day Thor Diesel Rally of 135 coaches similar to ours. Lots of seminars, get-togethers, and group meals. They had a dog parade in which Jan made costumes for both Mitzy and Jack. I think the judging was rigged, as it was apparent to anyone with class that Mitzy should have won the best costume, with Jack a close second. Oh, well, we didn't like the prizes anyway.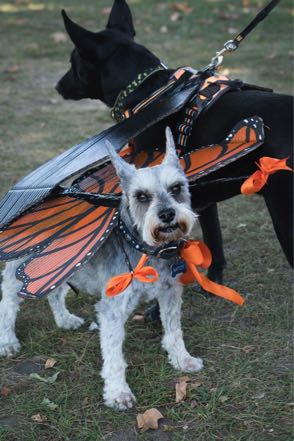 Old Trucks
Here is an old truck shot in Michigan.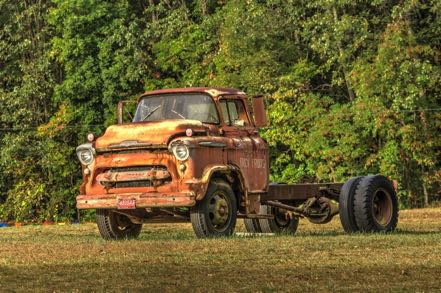 See you next time.