Tuesday Noon: Everybody Out!
Thanks to our illustrious/notorious/ disastrous Congress, Sleeping Bear Dunes National Lakeshore shut down on Tuesday, with everyone required to vacate by noon.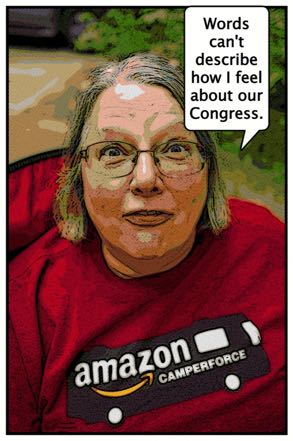 So it was one last sunrise over Lake Michigan, one last walk along the beach, and one last stroll through the woods.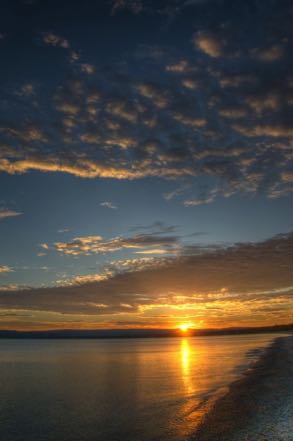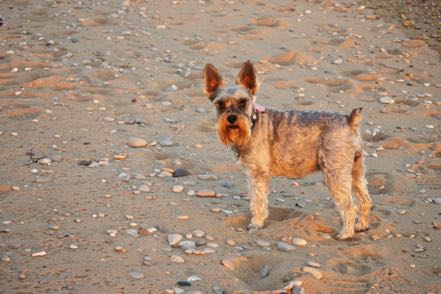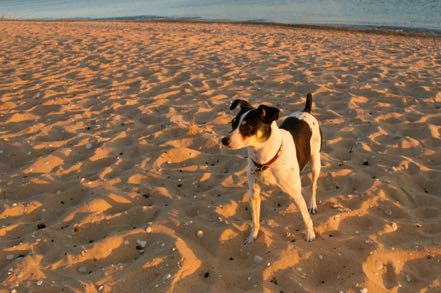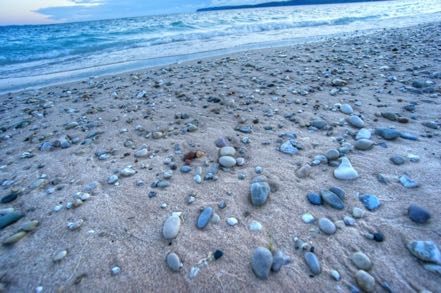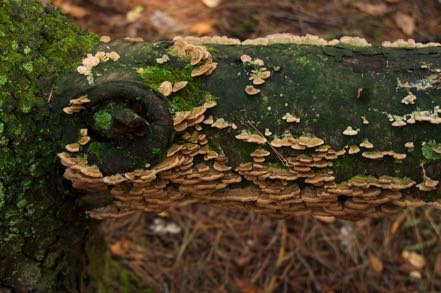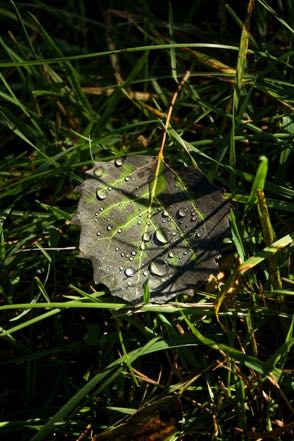 Reluctantly, we packed up and hit the road, heading south and east across Michigan and into northern Ohio. We took our time traveling the back roads, watching as giant combines rolled relentlessly through fields of soybeans like aliens advancing in the "War of the Worlds."
Fall Colors
One of our regrets upon leaving Sleeping Bear Dunes was that the colors were only starting to change. Remembering the color show we drank in last year, we were saddened about missing that breathtaking vista. Little did we know that a full box of Crayolas had been opened and painted across the landscape in parts of southern Michigan, Ohio, and across Pennsylvania.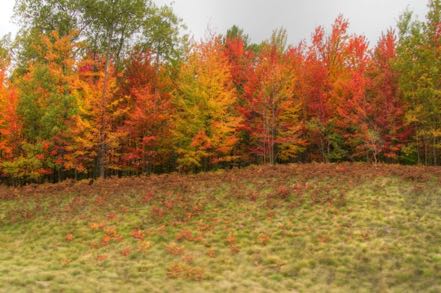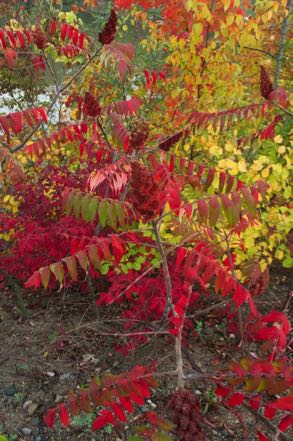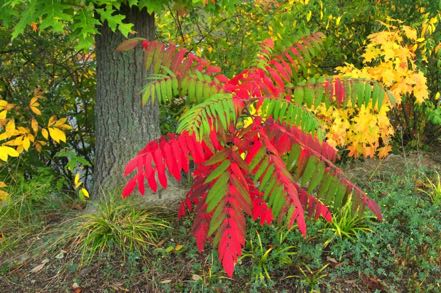 Harrison Lake State Park
We stopped for the night at Harrison Lake State Park at their large, well-manicured campground. The next morning we started our day with an inspection of the park--walking through the woods, down by the water, and along a path bordered by farmland.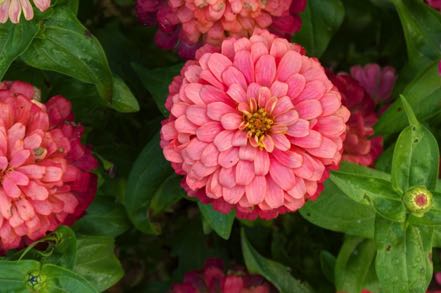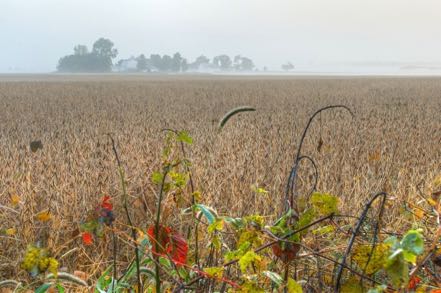 Eddy's Place
On our way to Tuesday evening's campground, we drove by a place with several old trucks. Thursday morning, we drove back and met Eddy, the owner of this facility, a picker's nirvana. (In fact, a scout for the "American Pickers" TV show visited Eddy a few months back.)
Eddy gave Jan and me a wonderful tour, along with a dialogue explaining the background of his collection of antique autos and trucks. He was an interesting and fun character, as Jan described him, and I greatly enjoyed the couple of hours we visited. Here are a few pics of him and a few of his possessions, with three more in the "Old Truck" section, below.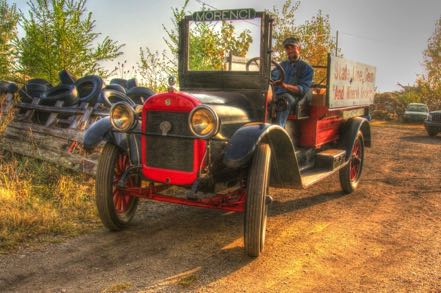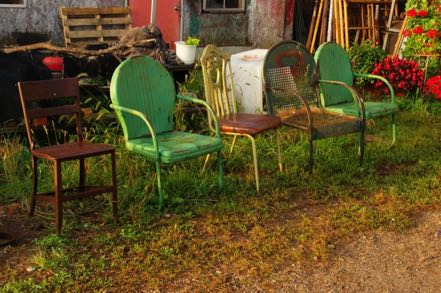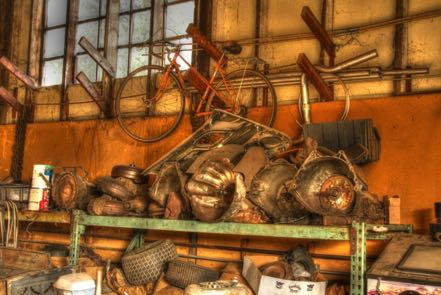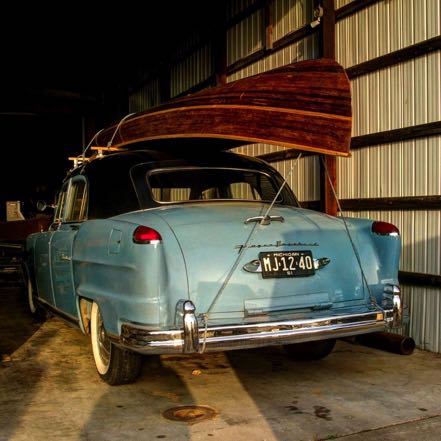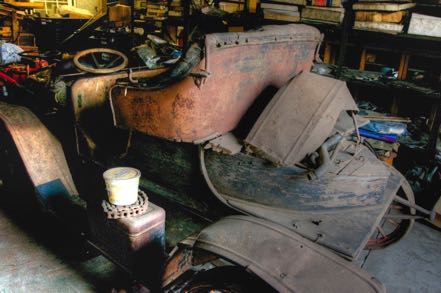 Wednesday evening we stayed at a Lock 30 Campground near Lisbon, Ohio, 15 minutes from Pennsylvania.
Winchester
Thursday we headed east into Pennsylvania, passing along the south side of Pittsburgh, ending our trek at the Candy Hill Campground in Winchester at the northwestern tip of Virginia and the northernmost point of the Appalachian Mountains.
Old Signs
Here is an old sign attached to an old truck that I shot at Eddy's, plus one from the Old Sign reserve.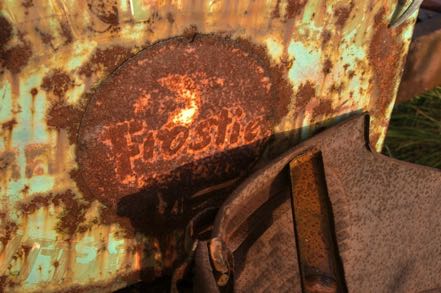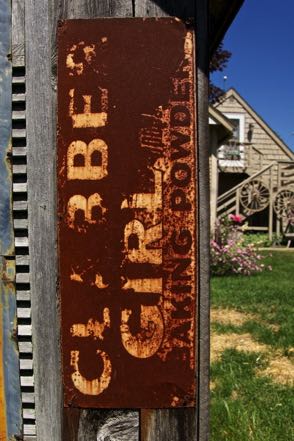 Old Trucks
Here are three old trucks, all shot at Eddy's.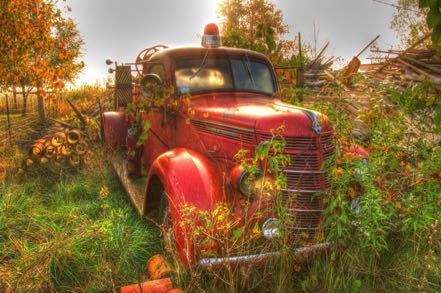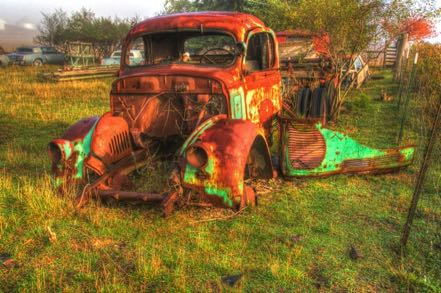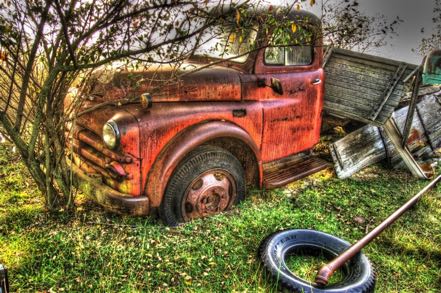 See you next week!