Bear Lake National Wildlife Refuge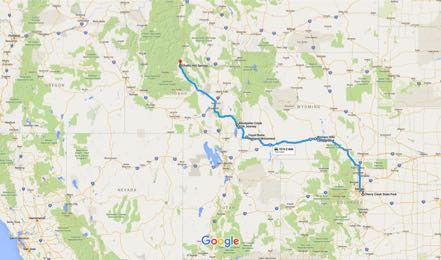 Vamos Colorado
From Cherry Creek State Park on the outskirts of Denver, we headed north on CO 83, took I-225 North, I-40 West, and then I-E 270 North to I-25 North, all the way to Cheyenne. Here we picked up I-80 West and made our way to Rawlins, WY, and spent the night at Western Hills Campground.
The next morning we again headed west on I-80 and then US 30, marveling at how green Wyoming was this time of year. We made a short stop at Fossil Butte National Monument and were awed by the size, detail, and quantity of fossils, especially of fish. Just a few miles west of Kemmerer, it is off the beaten path but worthy of visitation. We travelled west into Idaho and stopped for a couple of nights at the Montpelier Creek KOA.
The first mid-afternoon we took a short road trip east on 89, and then on Wood Canyon Road to Bauman Lane, and up to the Montpelier Reservoir.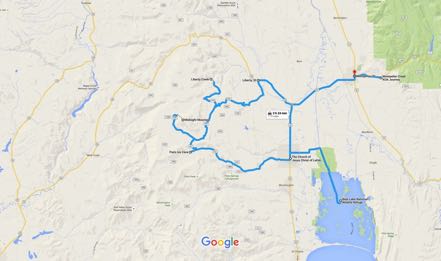 After working the next morning, we took a road trip west to Ovid and then south to Paris on 89 South. Our first stop was the Paris Tabernacle.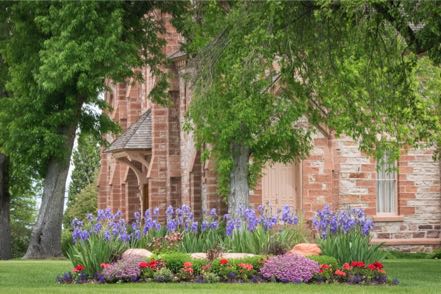 Next we toured the Bear Lake National Wildlife Refuge and shot a few birds.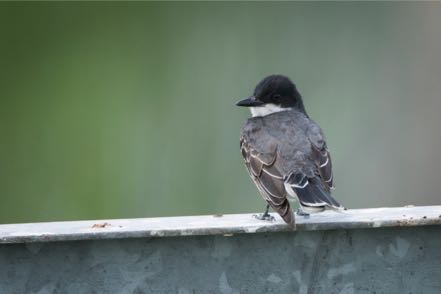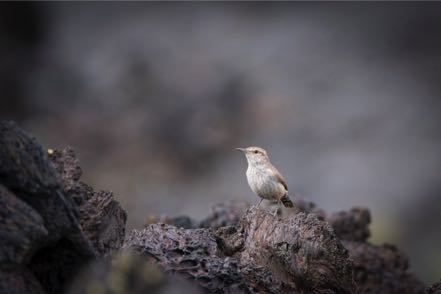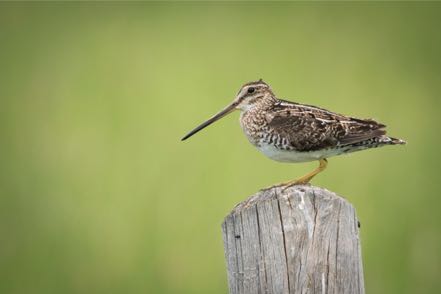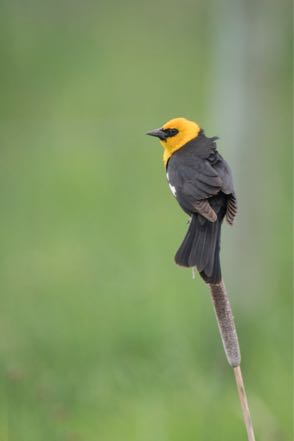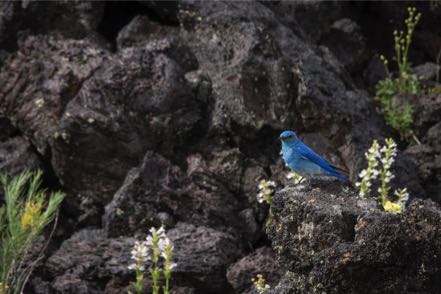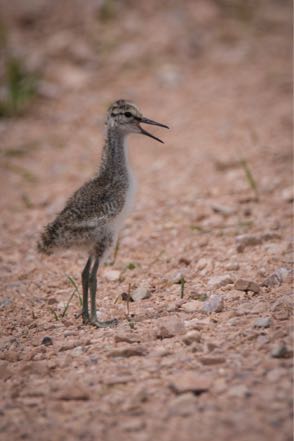 From there we headed up into the Cache National Forest taking Paris Canyon Road. Jan had a blast identifying wildflowers as we slowly worked our way to the Paris Ice Cave, noted for having ice all year round. We circled our way back on Canyon Road.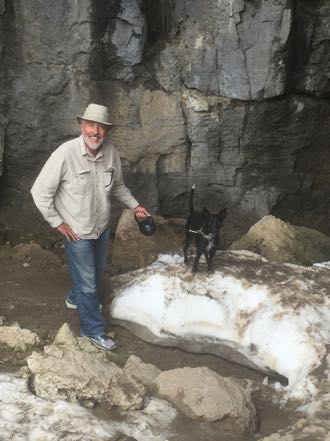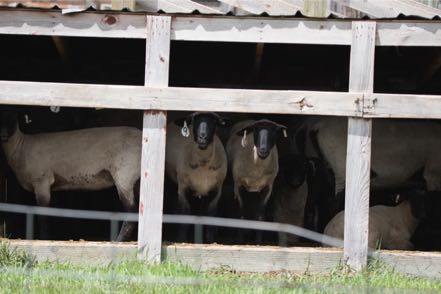 After two nights at Montpelier, we drove 168 miles west on US 30, and then west on US 26 to the Craters of the Moon KOA located in Arco, Idaho. Pretty trip but not ideal, as the wind gusted more than 40 miles per hour much of the journey.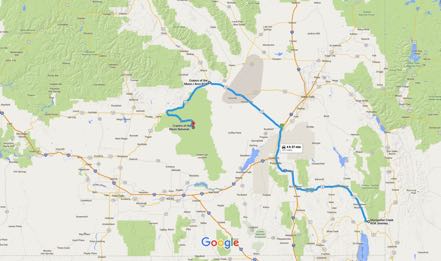 Craters of the Moon
We visited this National Monument several years ago when it was hot and there was very little vegetation. Quite a difference this time, with cool weather, overcast skies, and bright flowers everywhere against and among the unique "off-worldly" scenery of this place.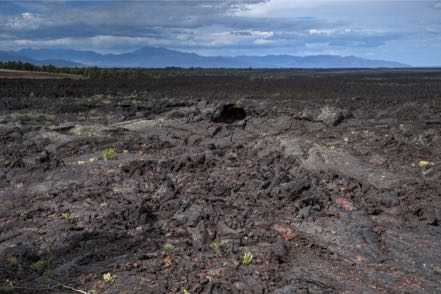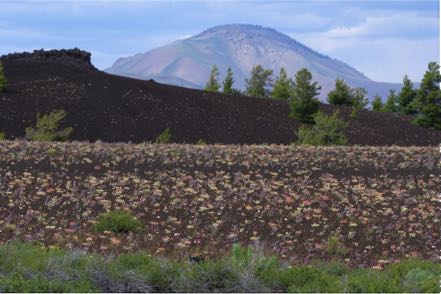 Challis Hot Springs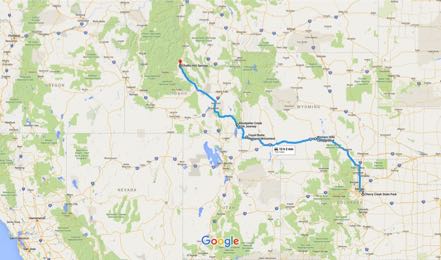 The next morning we had a wonderful 82-mile trip north on US 93. The road was smooth, the traffic light, pleasant overcast skies driving through lush green valleys, by rivers and creeks, and surrounded by mountains.
Our campground was situated on the hot springs property with our site adjacent to the Salmon River. Each evening we walked over to the Springs and soaked in the 105-degree waters.
Little Road Trip to Bayhorse Lake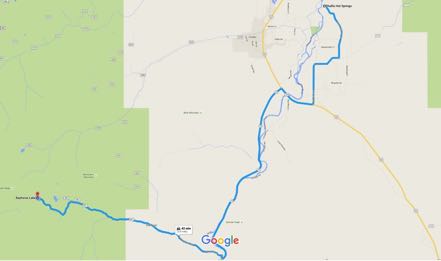 Our first afternoon we took a backroad trip to Bayhorse Lake. Old mines, ghost town.
Big Road Trip to Sunbeam and Back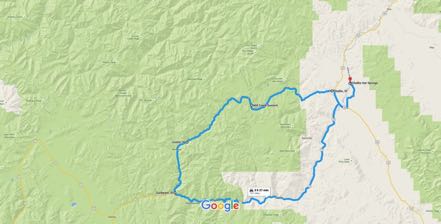 Our second day at the Hot Springs we took a big backroad trip. Our path took us west of Challis, up and over the Mill Creek Summit, with occasional ruins from mining or the old toll road route, where stagecoach travelers could shave days off their trip by spending $5 per person back in the late 1800s.
See you next week.