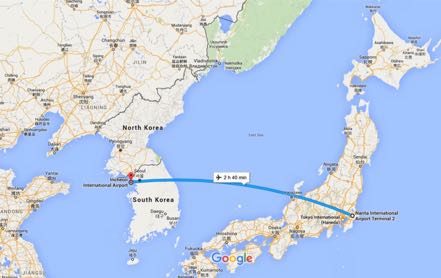 After an easy two-hour-and-forty-minute flight from Narita, I landed at Incheon airport and then took an hour-long trek via taxi to my hotel.
I had a nice room (good bed, deep bathtub, nice view), but it was about one-quarter the size of my Tokyo room, so a tad tight. Also known for their technology, the toilet in my room had the same vast capabilities as the one I had in Japan. (It's going to be hard to return to a single lever unit!)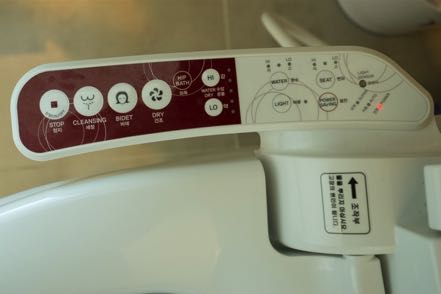 I really enjoyed the mural above my bed, as Marilyn Monroe was my roommate for my five-day stay.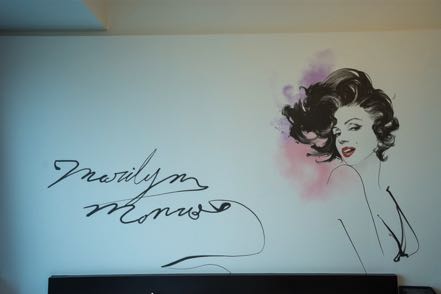 Here is a view from my room…I may have doctored it up a little. ;)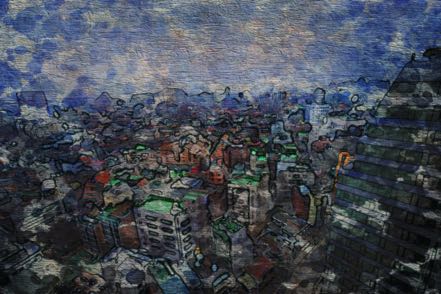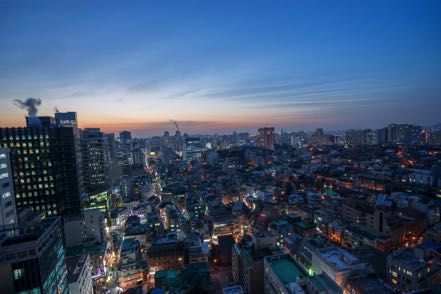 Work
Similar to the previous week, I spent the next day working in my hotel room. This was followed with two intensive days facilitating a training workshop for the Korean division of the same client I was working for in Japan. Along with the Koreans, Thais, Taiwanese, Chinese, and one Indian participated. Very sharp group…I was pleased to get to know a couple of the Koreans, and we passed along stories related to differences in our cultures.
Cold!

The weather was consistent: gray skies, brisk winds, and low temperatures--getting down to the low teens (Farenheit) at night. Hence, I completed my 10-minute walks to the office in less than five minutes--really glad I took my gloves and headband. Because of the cold, I spent zero time exploring the streets, keeping inside all that I could.
DMZ Trip
The only thing I was excited about seeing was the DMZ, the Korean demilitarized zone. It is the buffer zone between North and South Korea, running across the peninsula roughly following the 38th parallel. It was created by agreement between North Korea, China, and the United Nations in 1953. The DMZ is 250 kilometres (160 miles) long, and about 4 kilometres (2.5 miles) wide.
I had signed up for a full-day tour, my last day prior to coming back to the States. The Koreans I had talked to said it was a really interesting place to visit.
Alas, at around 7:00 p.m. the evening before my scheduled tour, I got an email from the tour people…the tour had been canceled because of rising tensions between the North and the South. Not having anything else I wanted to see, I hung out one more day in my room. Hence, all the photos I envisioned taking never materialized.
Back to Florida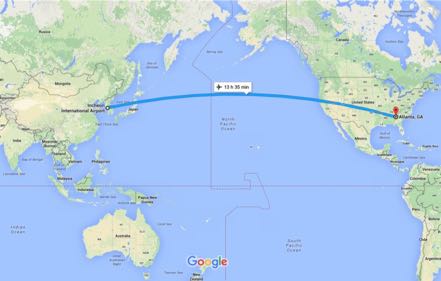 After a two-hour delay, I had a pleasant flight back to Atlanta, and then an easy return back to Ft. Myers. Long trip, but a good trip.
Old Trucks
Here are four old trucks from the Old Truck Reserve.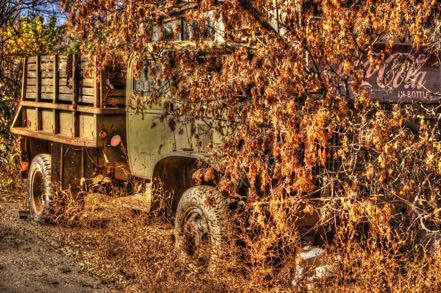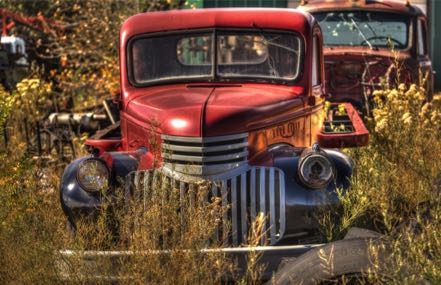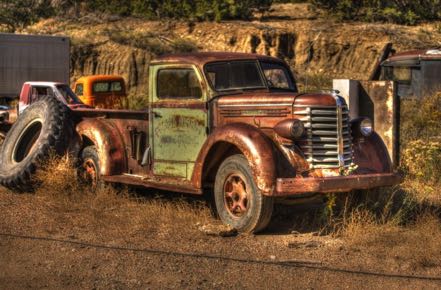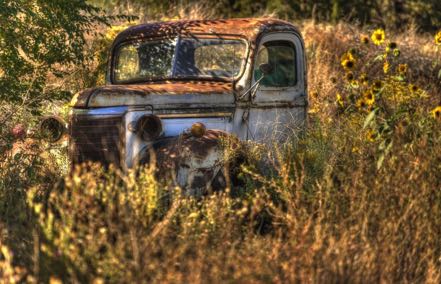 See you soon.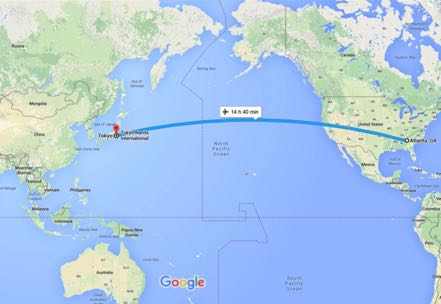 After a short trip to Atlanta and an hour-and-a-half mechanical delay, I took the 14-hour-plus flight to Tokyo. I watched "The Martian" (I really enjoyed it), and then listened to books and napped when I could. After an hour-and-a-half taxi ride (heavy traffic) I was at my hotel--about a 6 on The Exhaustion Meter.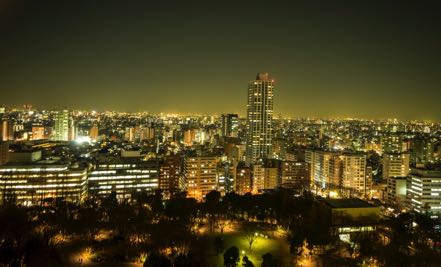 Work, Work, Work
I spent the next day working in my hotel room with a nap every now and then. This was followed with two intensive days facilitating a training workshop for the Japan division of a good client.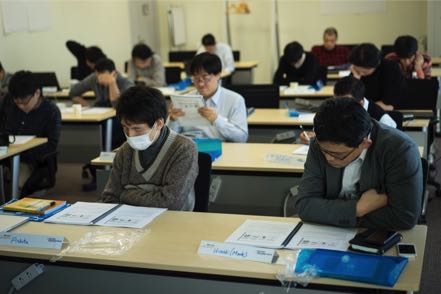 The windows from their 45th floor offered a commanding view of Tokyo and the surrounding area. The morning of the first day was crystal-clear by Tokyo standards, and famous Mt. Fuji was a great background to the cityscape.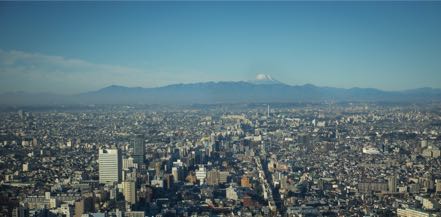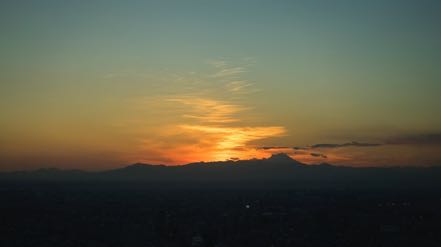 Tokyo Toilet
Many years ago on my first trip to Tokyo, my biggest enjoyment was the awesome bathroom in my hotel room. Although the bathtub appeared to be designed for skinny Hobbits, the super deep tub was perfecting for soaking. It was also the first time I'd seen a high-tech toilet--I was fascinated by the numerous functions. Here is a photo of my toilet and a closeup of the controls.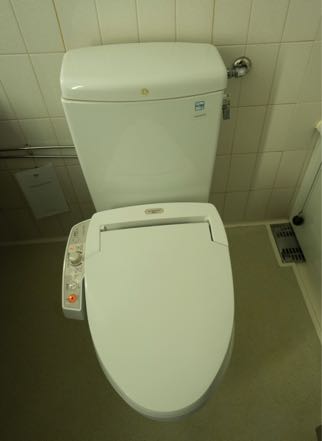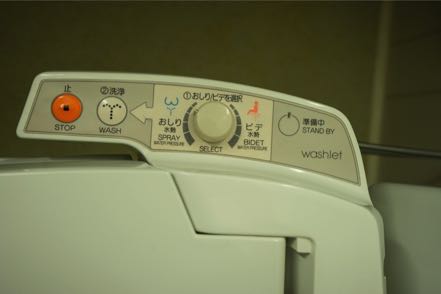 Toilets are a big deal in Japan. In fact, they are a source of national pride. The National Toilet Museum opened a few months ago, and their tourism department plans to hype visits to foreigners. I am not kidding. Check it out for yourself:
http://www.telegraph.co.uk/travel/destinations/asia/japan/11836488/Toilet-museum-opens-in-Japan.html
.
It will be interesting to see how China responds.
To save my client a few yen, I took the bus from my hotel back to the airport. Here is a shot of a sleeping momma and child.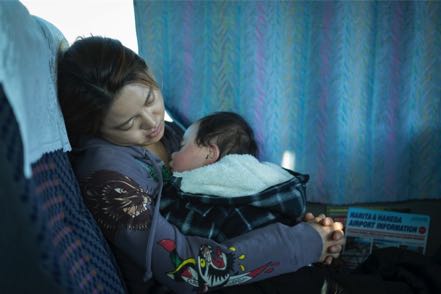 A Few Reflections
Clean and Tidy: Everything is in as good a shape as an army recruit's locker in boot camp.
Smog: Yes there is some, but the air is crystal-clear compared to Chinese cities--especially impressive for a city of 38 million people (includes Yokohama).
Efficiency: Everything works...and on time! The 7:35 train leaves at 7:35.
Masks: Masks are very common. About one in five people wear them outside (and some inside--a mild paranoia?).
Healthy Appearances: Not many people smoke and very few are obese.
Politeness: Pedestrians don't butt in, drivers don't honk, and the service people are not only polite, they are committed to your satisfaction. What a concept!
On to Korea.