Come along with us as we Motor Across America. Throughout our adventure, I'll be blogging, photographing, and videoing the pretty places, colorful critters, and compelling characters of this great country. It's going to be a hoot.

Want to see a detailed itinerary? Hah! We don't have one! However, we'll be heading to Colorado, Michigan, and Kentucky, with lots fun and inspiring stops along the way.

Of course, we'll stop and see friends along the way and visit our grandson, Austie. and his baby sister, Natalie...and probably his parents. :'>>>>

Got a place you think we should visit? Drop us an e-mail. We're game.

Join us! Sign up to follow our journey online as we Motor Across America.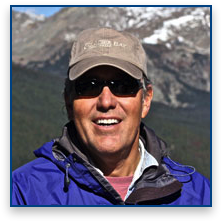 Name | Jerry - 200 pounds of coiled steel in a 17-pound frame
Passion | Dolphin hunting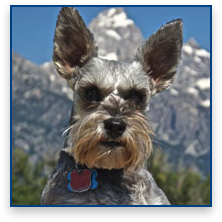 Name | Mitzy - the head of the household
Passion | Receiving the lavish attention due one of her beauty, prowess, and stature