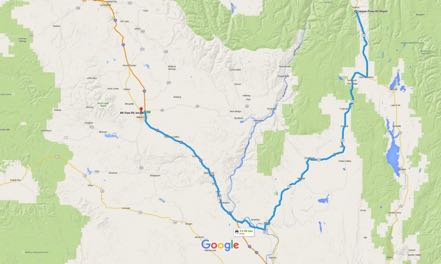 We took 95 South to Weiser, Idaho, then took the 201 shortcut into Oregon, then on to I-84 West. The day was clear and the traffic was light as we rolled along the eastern side of the home of the Ducks. At Baker City we set up camp at Mountain View RV Park and settled in for a few days.
Baker City to Hells Canyon Trip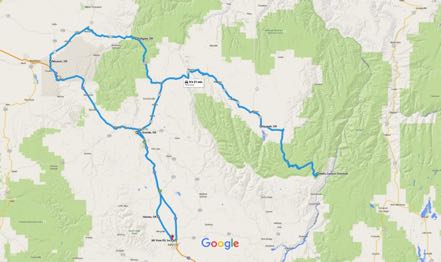 We had visited Hells Canyon from the Oregon side a few years back, but were thwarted from getting the full impact of the region as Highway 39, the Wallowa Mountain Loop, had been washed out by flooding.
Our intent was to take Highway 86 east to Oxbow, on to the dam at the end of Hells Canyon Road, then backtrack and go up Wallowa Mountain Loop to Joseph, then back north, west, and south to our campground.
However, less than three miles eastbound into our journey in our Jeep was a sign stating that 86 was closed ahead due to a new fire. Therefore, we backtracked a little before heading north to La Grande, then north and east on Highway 82, the first leg of the Hells Canyon Scenic Byway. We passed through Elgin, then Wallowa, stopped for a latte at the Blue Banana Coffee Shop in Lostine, then on to Enterprise, then Joseph. The further east we got, the prettier the scenery, as the prairies and rivers turned to mountains and streams.
We headed south at Joseph, down and around Wallowa Lake, then stopped at Wallowa State Park for a hike then a stroll. At the Park we saw a Pileated Woodpecker hunting for lunch and spawning Kokanee Salmons in the stream, the landlocked version of the Sockeye Salmon.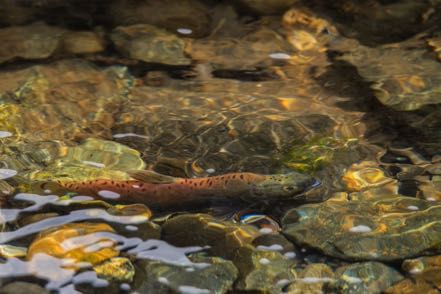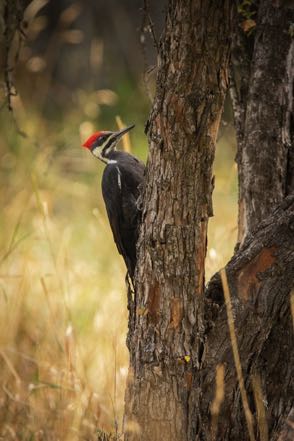 Driving back to Joseph, we headed east on the Wallowa Mountain Loop through forests and along streams past Salt Lick Summit, ending up at Hells Canyon Overlook. Alas, the supposed-to-be-magnificent view was shrouded in a blanket of smoke. Oh, well, it was a magnificent ride.
Joseph
Because of the size of our excursion, we spent the night at a delightful motel and RV park (no we did not drive the rig--we stayed at the motel) less than a mile north of town. The next morning the smoke had cleared, the snow had fallen, and the view of Ruby Peak sparkled among the snow and clouds and fog. Joseph also has a half dozen or so bronze statues lining the main drag. Really cool place.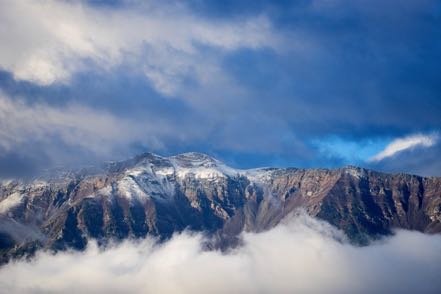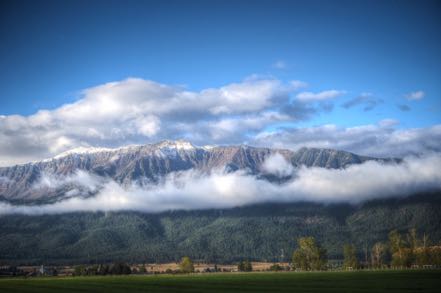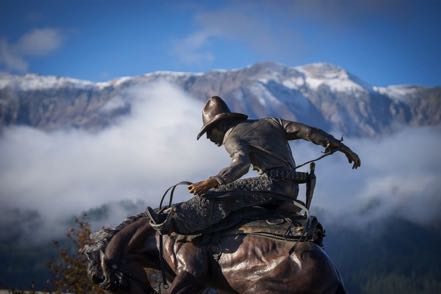 Return Home
For a little variety, instead of exactly backtracking, we headed north and west at Elgin on Highway 204 up into the Umatilla Wilderness. We turned southwest, but instead of passing through Pendleton, we took the back roads to Mission, and then on to the Old Emigrant Trail that eventually lead back to I-84 that we took back to our campground in Baker City.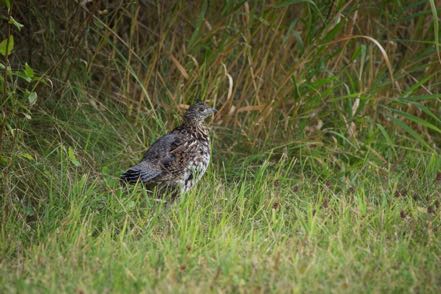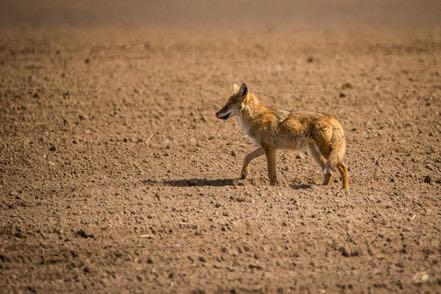 To Hell and Back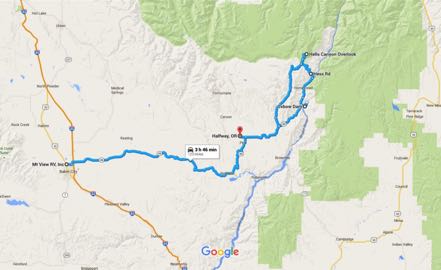 What a difference a few days make! We awoke to a cold but clear day with not a trace of smoke in the air. We headed out east in the early morning chill on Highway 86 determined to complete our travel goals of a few mornings earlier. At Mile Marker 44 we found the reason the road had been closed--the earth on both sides of the road for several miles was scorched like land along the path of Sherman's March to the Sea. We passed through Richland and drove by Halfway on to the Oxbow Dam, where we had stayed at an RV park several years ago.
Our original intent was to continue on the east side of the Canyon and go to the end of the road at Hells Canyon Dam. Instead, we took the dirt road on the west side of the water, 13 miles until the road ended at Copper Creek. Since we had decided we wanted to go see what the Hells Canyon Overlook had to offer in clear light, we were faced with retracing our steps to Oxbow Dam, heading back west on 86, and then going north and east on Forest Road 39. I estimated that this 42-mile trip would take us at least an hour and a half. However, my handy Oregon atlas of back roads showed another option: Hess Road was an 8.3-mile shortcut that would take us within five miles of the Overlook--a no brainer. Yet, there was a price to pay for this "convenience" of shorter distance.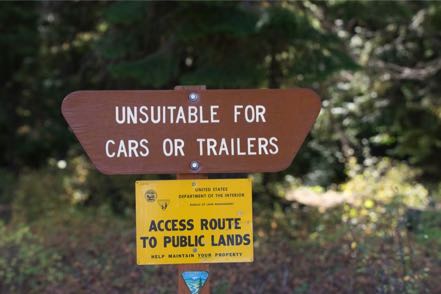 True to the sign's warning, this national forest road was not for the faint of heart--narrow, rocky, curvy, and steep, it rose over 3,800 feet in the short trip. We were rewarded with wonderful views (many straight down), especially along the hairpin curves that held us over the canyon. Actually, it was a lot of fun, especially since we met no other vehicles.
Here is a photo from our Hess Road journey, and one from the Overlook. After lunch we took a hike then returned back to camp. Great trip.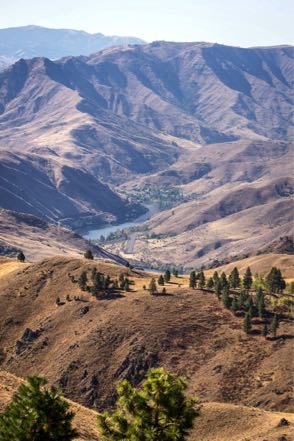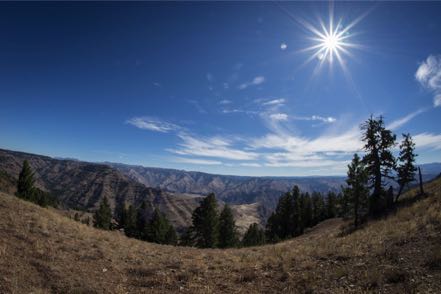 Pups
Here are two pups from the reserve.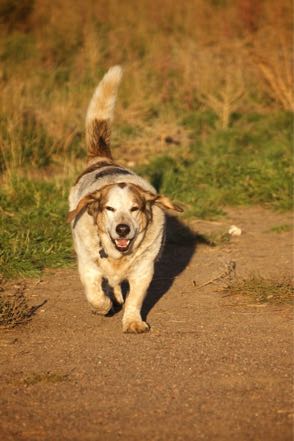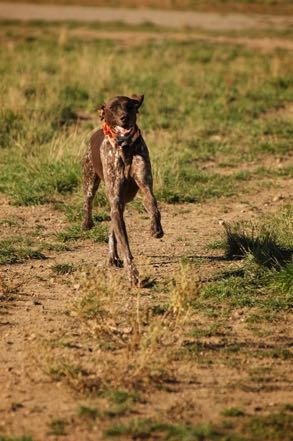 Old Sign
Here is an old sign.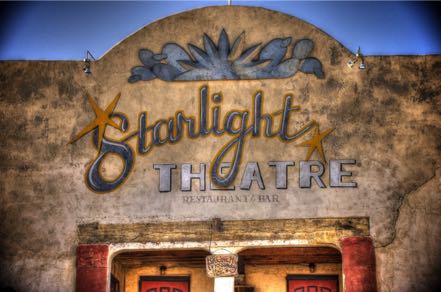 Old Trucks
Here are three old trucks.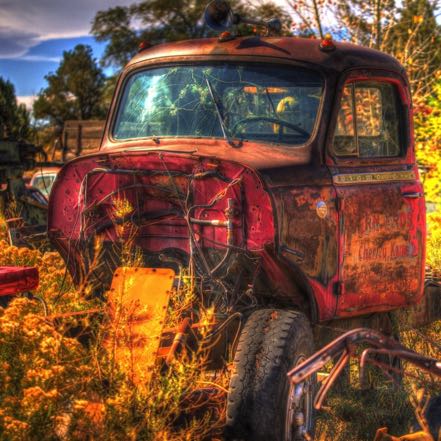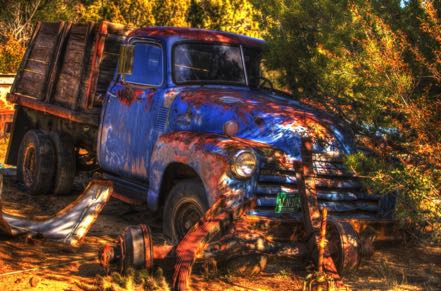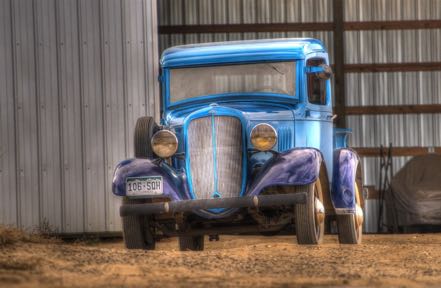 See you soon.