Quick Trip to Grand Rapids
I spent two days working with an existing client in Grand Rapids. An excellent session with great people.
Goodbye to the Grandkids
We spent our last few days with the grandkids watching baseball games and making s'mores over campfires. Here is a pic of Nattie, Austie, and a cute pic of Mitzy.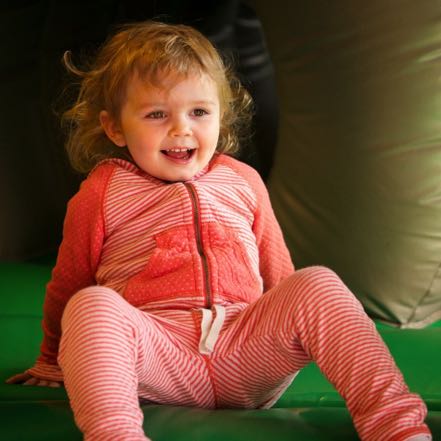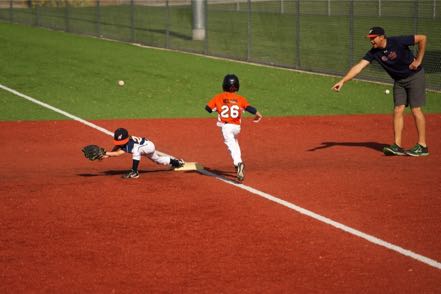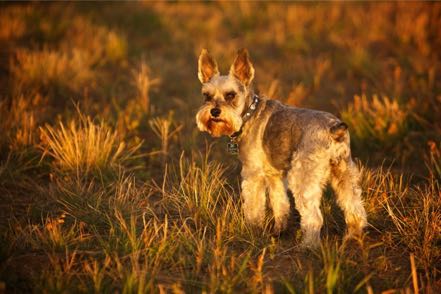 South to Trinidad
On Friday we packed up our campsite in Denver and drove a straight shot 200 miles down I-25 to Trinidad, just north of the New Mexico border. We set up camp at Trinidad Lake State Park overlooking the lake and with a view of the mountains.
Saturday right after daybreak we took the Pups and hiked the Long's Canyon trail in the chilly (high 30s) morning air.
Day Trip
Mid-morning we loaded into the car with the Pups, water, a picnic lunch, and some camera gear heading west on Colorado 12 on the section called the Highway of Legends. Some Aspen and Cottonwood retained their leaves and the bright yellow added nice contrast to the blues of creeks, lakes, and the vibrant sky.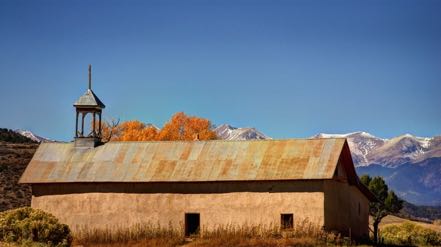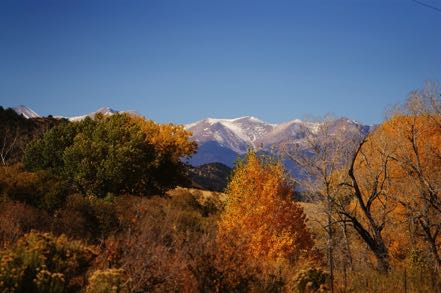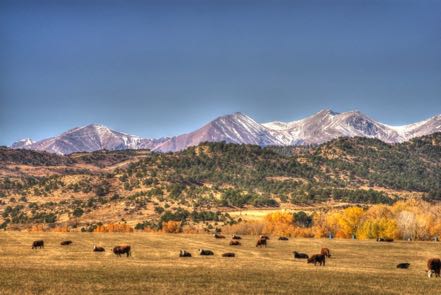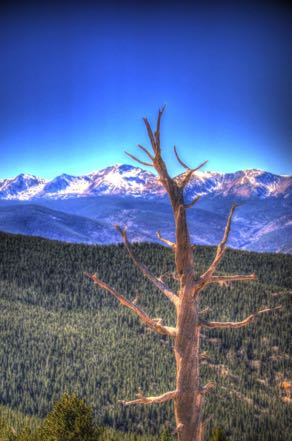 With the Purgatoire River at our side, we passed through Valdez, Segundo, Weston, and Zamora. At Stonewall the highway turned north, taking us by Monument Lake and around North Lake. With the mountains of the Spanish Peaks always in view, we headed up into the San Isabel National Forest. At Cuchara Pass we turned off the pavement and took the rocky dirt road up the mountain among the trees and through the snow to Cordova Pass at 11,248 feet. The perfect 80-degree weather of Trinidad had gradually lowered and at this point it was in the low 60s. Leaving the Pups in the car, Jan and I hiked the Vista Trail further up the mountain to a viewpoint from about 12,000 feet within the Spanish Peaks Wilderness Area. With West and East Spanish Peaks to our right, their three cousins to our left, Wade Canyon before us, and Hicks Canyon behind us, it was one fabulous vista.
For a little variety we took a dirt road, North Fork Road, back half of the way. Great scenery, marvelous weather, and a few old trucks made for a spectacular road trip.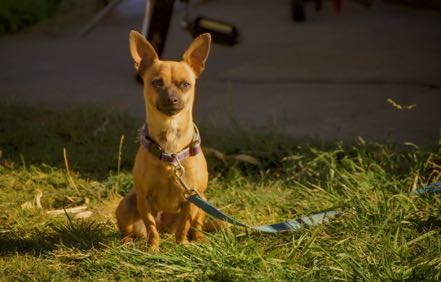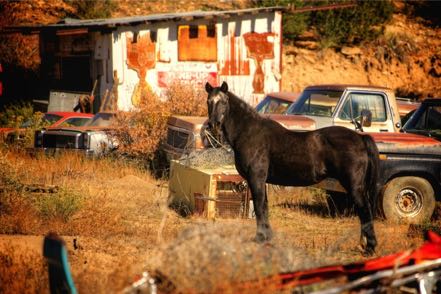 More Pups
Here are four more pup pics from the bark park. You'll see Jerry with a Pup faster than he is, plus a bonus shot of Mitzy in the flowers.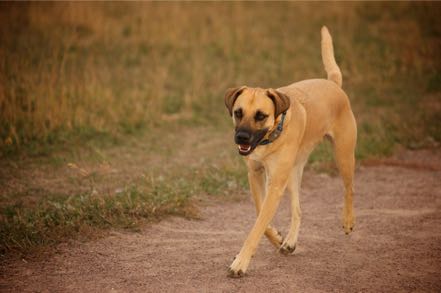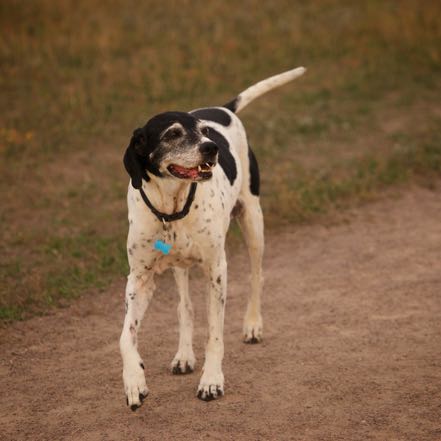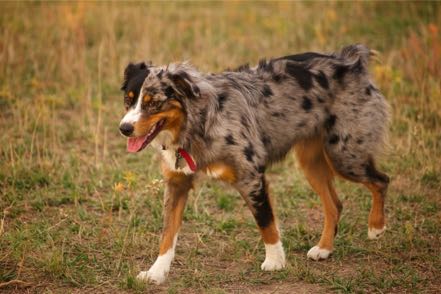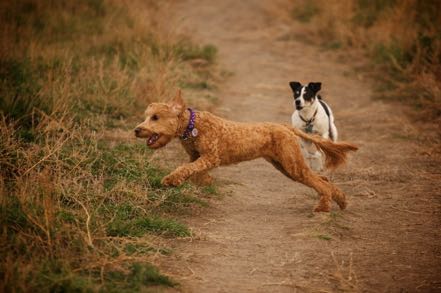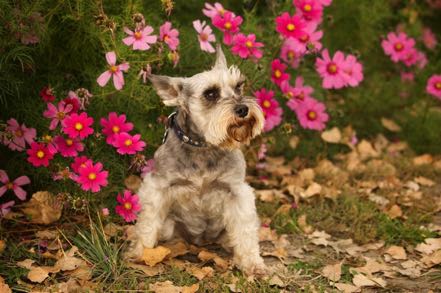 Old Sign
Here is one old sign.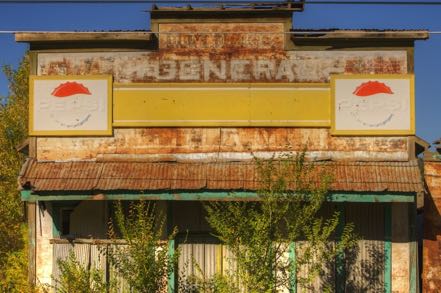 Old Trucks
Here are three old trucks.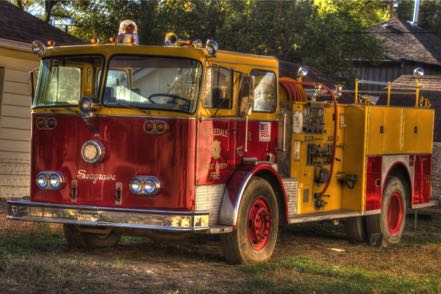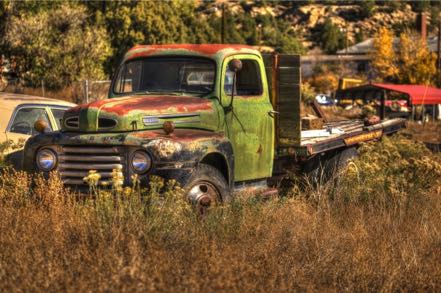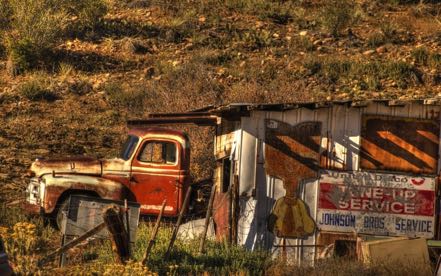 See you next week.