In the Air

A busy business week started Sunday and ended Saturday with trips to Baltimore and Dallas. I had two excellent sessions with fun services personnel from a software client. Mostly my views on this trip were of flight attendants, hotel lobbies, and conference tables, but I did get to see some intriguing vistas outside my airplane windows, and the sharp crack of lightning striking the port wing widened some passengers' eyes to the size of serving plates at an Amish restaurant.
Flights were smooth except for one glitch: A mechanical problem caused by a running toilet motor that wouldn't stop triggered enough delay so that I could not get back until Saturday. Oh, well…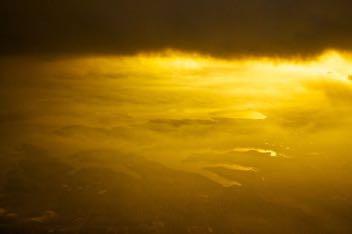 Baltimore Inner Harbor

My hotel in Baltimore was located in the Inner Harbor, so I did have a chance to enjoy a stroll or two by the water.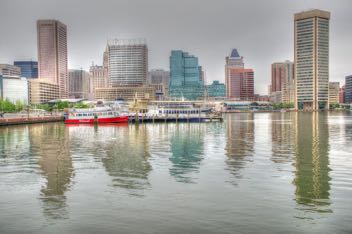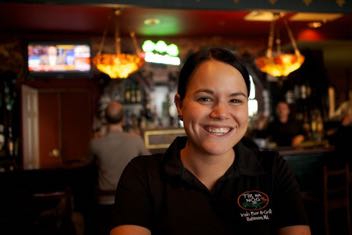 Move the Bus

Finally back to the motorhome, we broke camp at the Colorado Horse Park Saturday around 1 p.m. and took an enjoyable trip a couple hundred miles to our next location. Jan piloted the bus south on Colorado 83 and I-25 down to Colorado Springs. On Colorado 115, we drove by the area we stayed at last year among the smoke from the huge wildfire. We continued on down to Canon City, home site of the Royal Gorge, then ambled along side the Arkansas River another 60 some miles.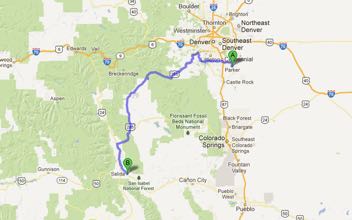 Salida

We are parked at the 4 Seasons RV Park, just three miles east of Salida. This is a magnificent location, as BERT's (Big Expensive Road Traveler) behind almost hangs over the Arkansas River, while our view from the front of the coach is the Collegiate Peaks, home of eight of Colorado's 14ers (mountains over 14,000 feet). Here is a shot of our campsite and a picture of a couple boaters floating down the river taken from our picnic table.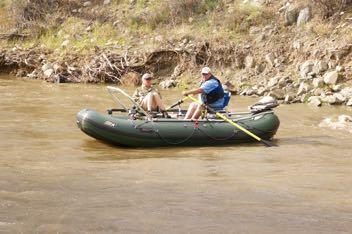 It is going to be a great stay!
Old Trucks

Here are three old trucks--two were parked at our campground.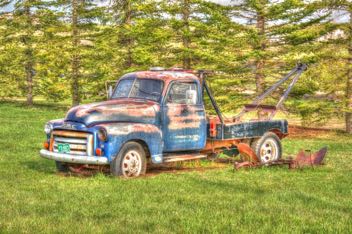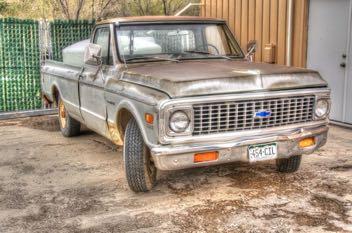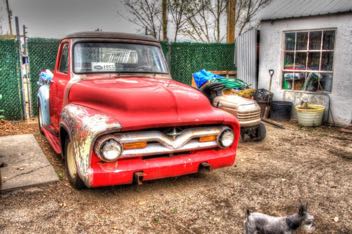 See you next week.