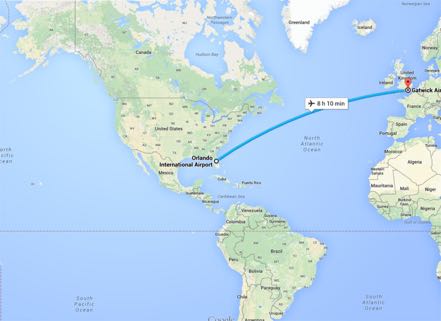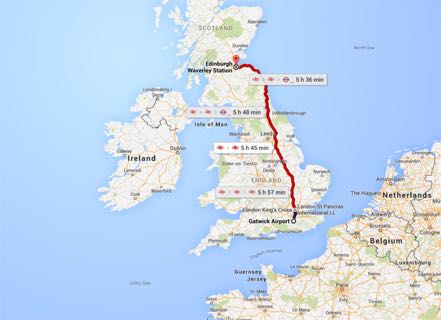 Across the Pond
After a night flight on Virgin Atlantic from Orlando, we arrived Monday morning into London Gatwick airport. From Gatwick we took the train to hectic Victoria Station, snaked through the jostling crowds of business commuters, and took the tube to Kings Cross. After a proper English breakfast of sausage, ham, eggs, potatoes, baked beans, tomato, and toast, we boarded our train headed for Edinburgh.
Under skies the color of steel barrels, our train whizzed (sometimes chugged) north through England with stops at York and Darlington. Passing our window, laundry hung, laborers worked, children played, sheep bleated, and churches steepled.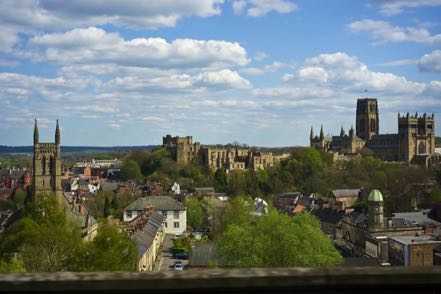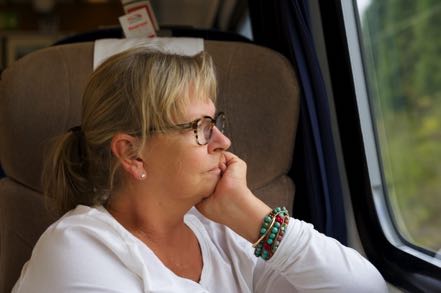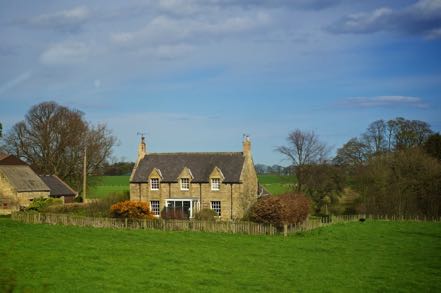 About the time we stopped next at Newcastle, our right-hand window view from our coach showed the cold, blue waters of the North Sea. We stopped one more time in England at Berwick-upon-Tweed, and then passed into Scotland arriving in Edinburgh thirty minutes later. As we hauled our bags through Waverly Station, the grey clouds finally yielded their deposit of rain as we cabbed over to our hotel near the castle. Soon Mr. Jet Lag entered our room, and from there it was a very short time till lights out.
Tuesday: Edinburgh and the Royal Mile
After a good night sleep, we ate in the hotel, Jan dining on Eggs Benedict and I on smoked salmon and eggs on a muffin. Like students before an exam we crammed for our morning activities by reading up on Rick Steve's Snapshot Scotland travel guide.
In a blustery wind strong enough to make Floridians retreat, Jan tightened up her scarf and I strapped down my hat as we walked up the hill to tour Edinburgh Castle, our first stop on the Royal Mile. Built upon volcanic rock, this fortress commands views of all four directions and protected its inhabitants for five centuries.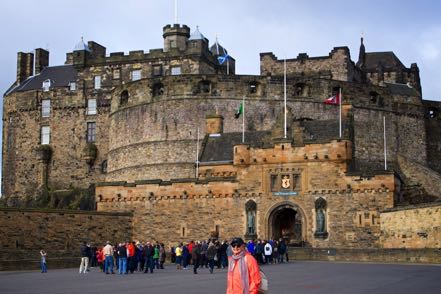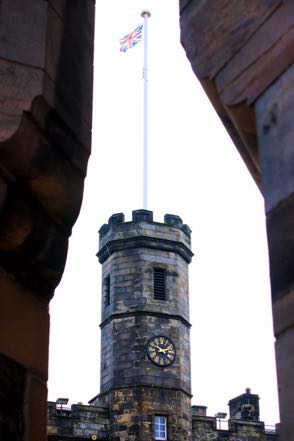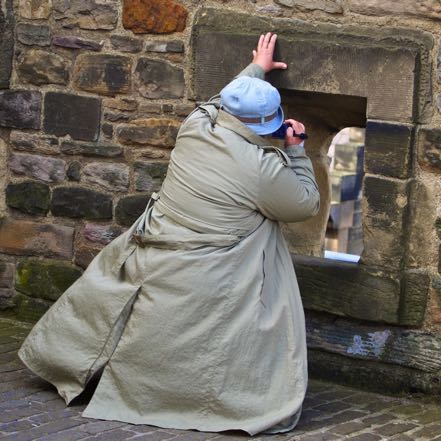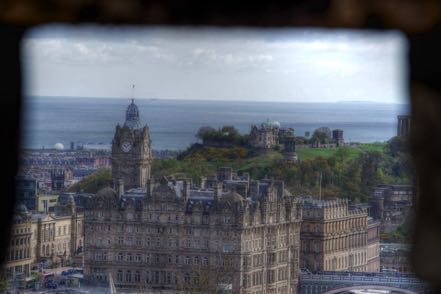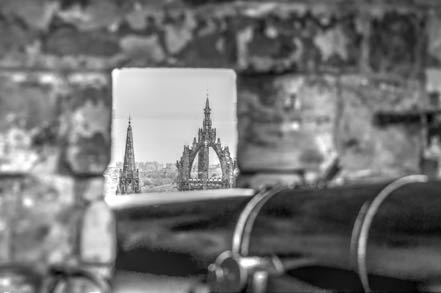 From there we walked the Royal Mile, entering the Old Town, soaking up bits of history and color from the writers and warriers, scientists and scholars, philosophers and politicians, academics and authors that lived in this city over the centuries.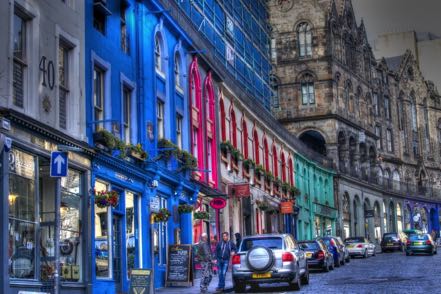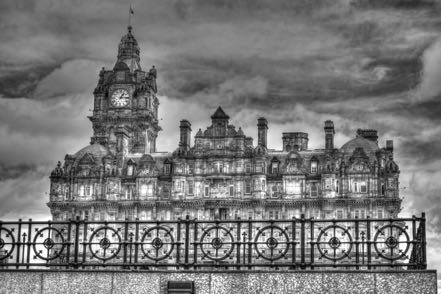 Wednesday: St. Giles Cathedral and Calton Hill
At our Edinburgh hotel we met up with the five other members of our photo tour group and discussed our plans for the trip. Our first stop was a great one--St. Giles Cathedral in Edinburgh. Here are a few shots that hopefully give you the feel of this marvelous structure.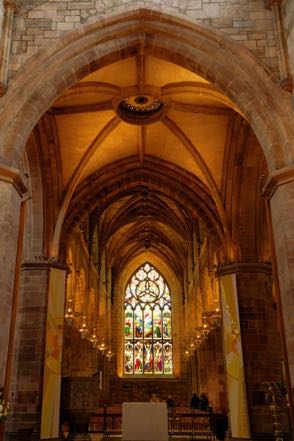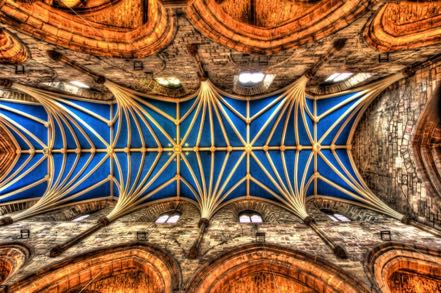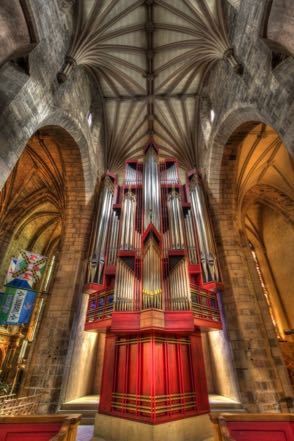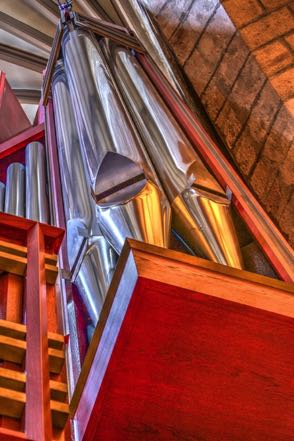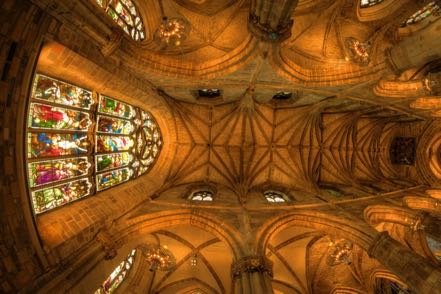 That evening we went up to chilly Calton Hill (gloves-scarfs-and-all-the-clothes-you-have kinda weather) to shoot some shots of the city--see what you think.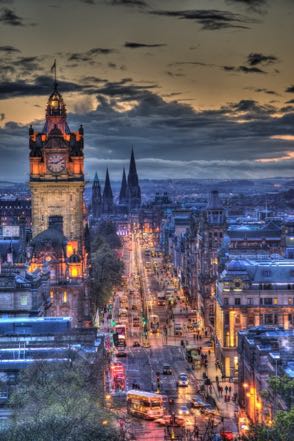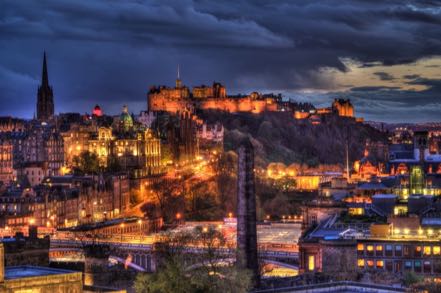 We stayed overnight in Edinburgh.
Thursday: The Kelpies, St. Andrews, and Dunnataron Castle
The first stop on our road trip was The Kelpies: two, one-hundred-feet-high horse-head sculptures close to the town of Falkirk.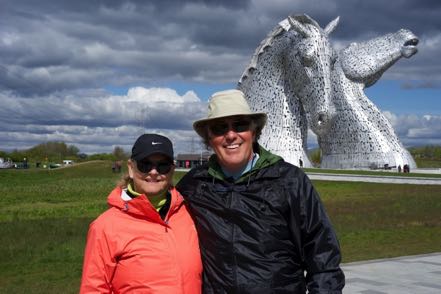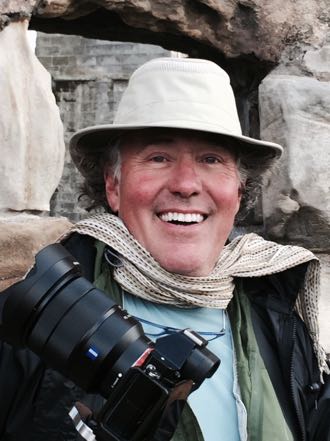 Known for more than just a famous golf course, the ruins of St. Andrews Cathedral share a glimpse of past granduer.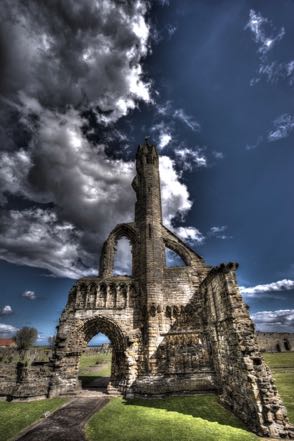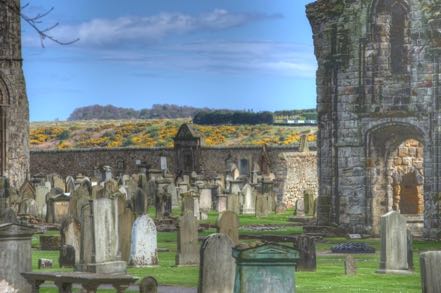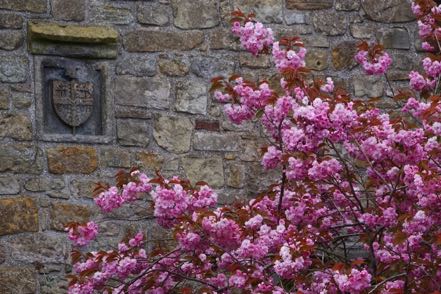 From here we went to Arbroath Abbey, and our last stop of the day was a stunning vista of Dunnataron Castle on a bluff overlooking the sea. We stayed overnight Aberdeen.
Friday: Craigaivar Castle and Glenfiddich
Our first stop of the day was at Craigaivar Castle near Alford.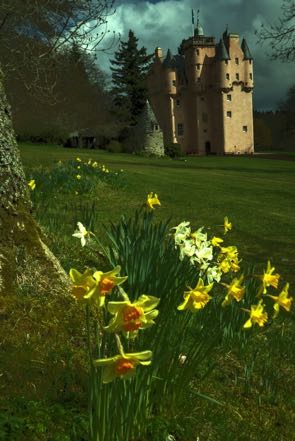 Next we had an enjoyable time touring and tasting at Glenfiddich Distillery. We stayed overnight in Elgin.
Saturday: Loch Ness and the Isle of Skye
We started the day shooting the Castle on Loch Ness. Note that there were no sightings of Nessie during our time there. We stopped at Eilean Dornan Castle along the way. We stayed overnight at Portree on the Isle of Skye.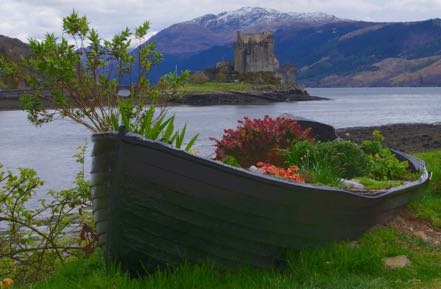 Here are two shots of a very handsome, very hairy brown bull.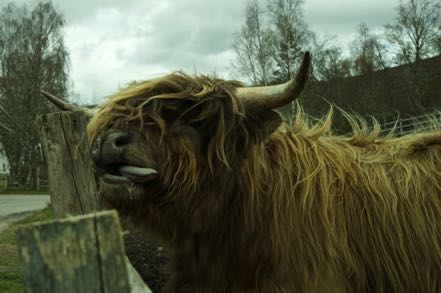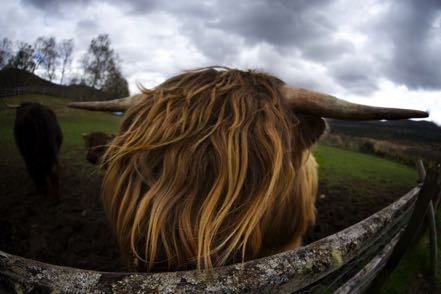 Pups
Here are some Scotland pups.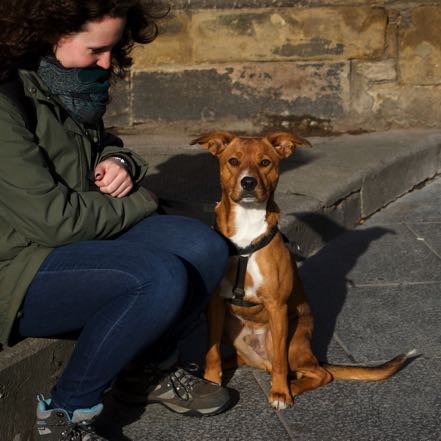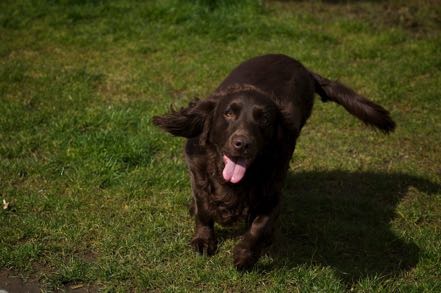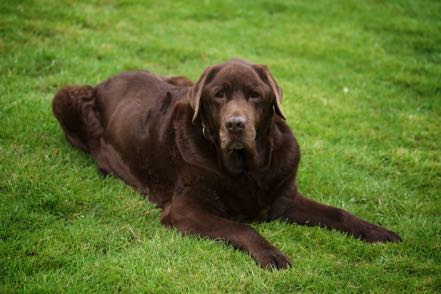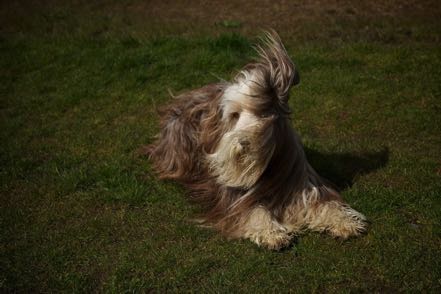 Old Sign
Here is an old Scottish sign.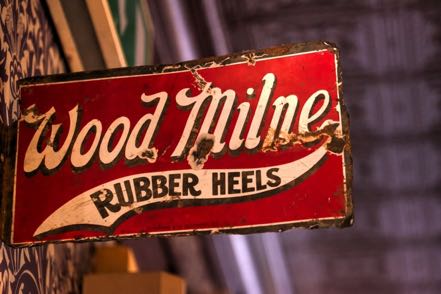 Old Trucks
Maybe next week.
See you soon.