Sunday: Day Seven of the European Tour
Sunday was a travel day as I made my way from London to Dusseldorf. I was fairly well rested, and the use of the hotel laundry service meant that my bag was once again full of clean clothes.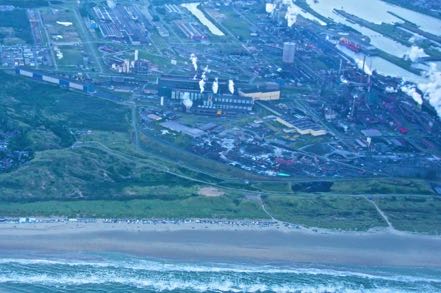 By late afternoon I was in my hotel. Too tired to walk the mile or so to a nice restaurant and too lazy to bother with a taxi, I walked a couple hundred yards to a huge MacDonald's, anticipating a ten-minute round trip. Wrong, Alex! I think everyone in Germany was in line, with each person ordering at least ten meals! An hour later I was back in my room feasting on a Big Mac hybrid and a large fries.
Monday and Tuesday: Session in Dusseldorf
Working for the same client as last week, I facilitated a two-day session for the German team.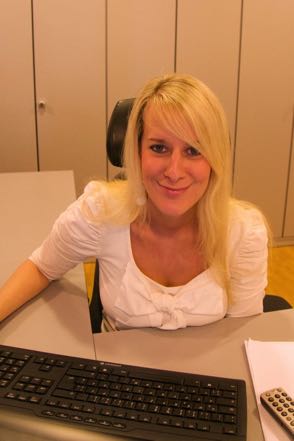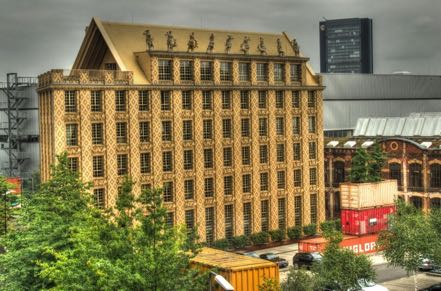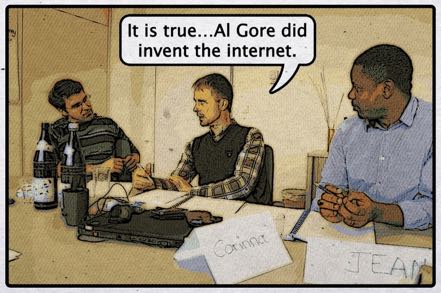 Great group, and things went very well. However, after the session things got a little more challenging. My plan was to fly from Dusseldorf to Copenhagen, and then take a taxi over the bridge to Lund, Sweden.
Bomb Threat!
I arrived at the Dusseldorf airport in plenty of time, however, the flashing red lights of police cars were the first indicator of trouble. People were queued up for hundreds of meters outside the locked doors of the airport. Later, people were let inside…later still, we were all kicked to the curb.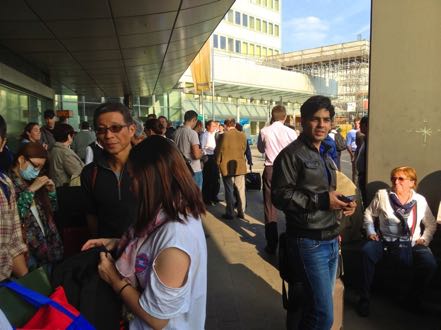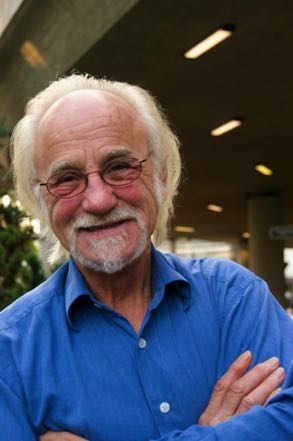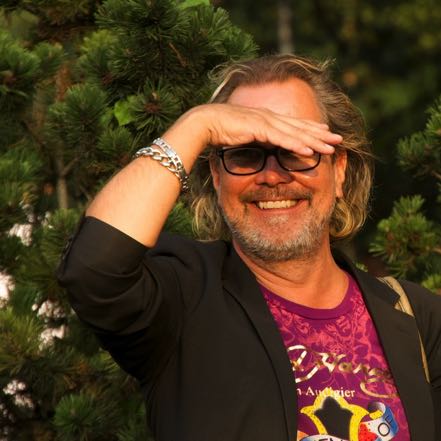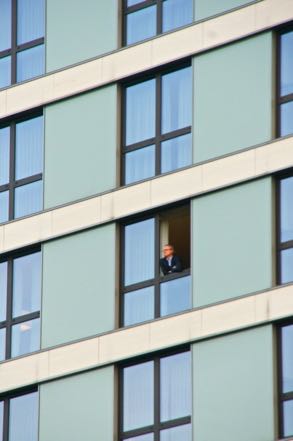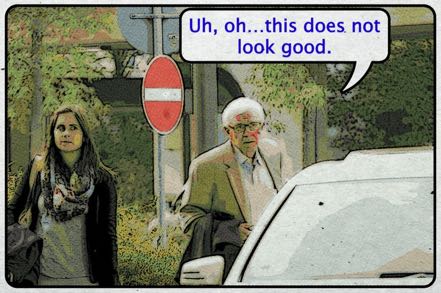 Here's a short video of the event:
http://youtu.be/1Us9yDkuIL8
When traveling, stuff happens. However, I had a session planned the next morning, so remedial action was required. I walked away from the airport mob until I found a taxi that transported me to the train station. I took the train to Munich that, after an hour or so, stopped at the Frankfort airport. Here, I dashed to the Lufthansa ticket counter, catching them as they prepared to close. An hour later, I was in the air, and I landed in Copenhagen airport a little after midnight. From there, I took a 30-minute cab drive and I was in my hotel by 1:30 in the morning--plenty of time for my next morning's session.
Wednesday and Thursday: Session in Lund
Wednesday and Thursday was my final session of this two-week trek, facilitating the Nordic team. Another great session, with a smart, fun group. Since my journey home the next day started with a 6 a.m. flight, I took a taxi to the Copenhagen airport and stayed at the Hilton on premise. Here is a pic from my room.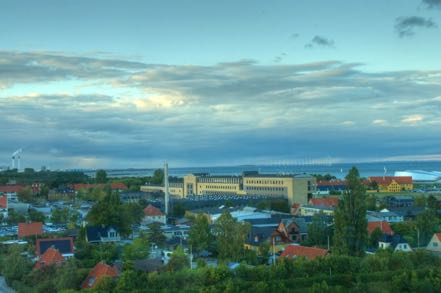 Friday, Day 13: Trip Home
Janny and the Kids picked me up in Traverse City, where they hauled me back to Sleeping Bear Dunes National Lakeshore. Wonderful trip, but so nice to be back. Tired and a little jet-lagged, I started my rejuvenation.
Back at Camp
Gorgeous weather back in Michigan and it was good to sit around a campfire again. Here is a shot of Angel, another volunteer pup of our fellow camp host, Ramona. Also, here is a pic taken by Jan of Chico in retirement.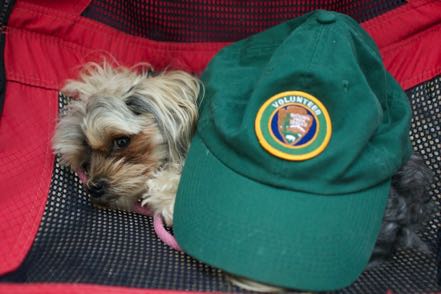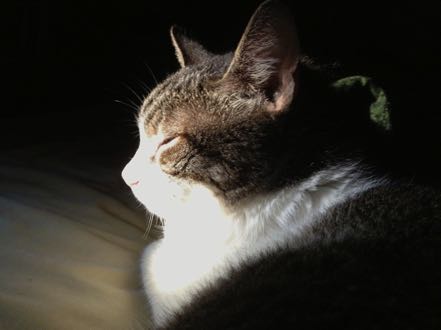 Old Signs
Here are two old signs from the Old Sign reserve.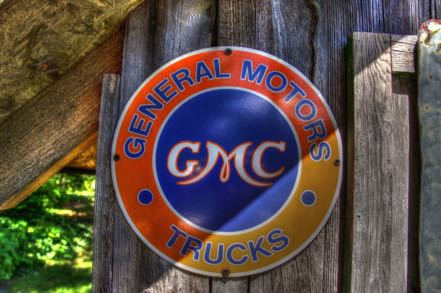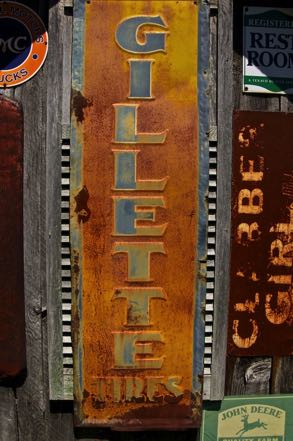 Old Trucks
Here are three old trucks from the Old Truck Reserve.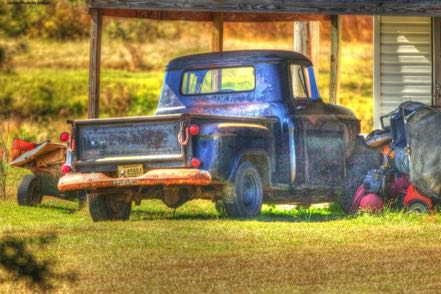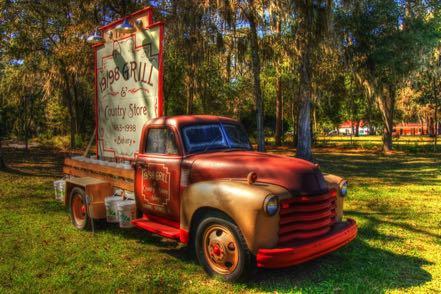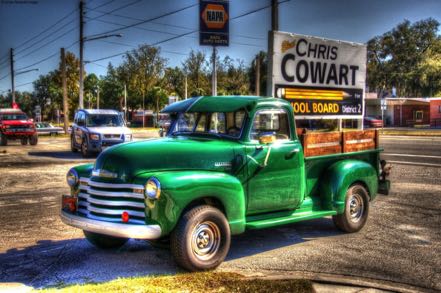 See you next week as plans change!