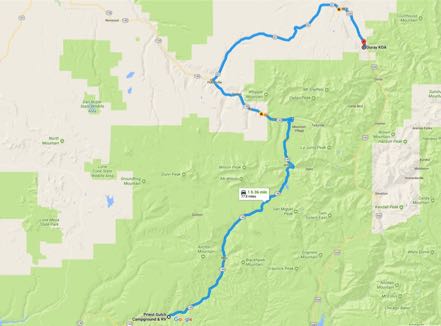 From our Priest Gulch campground, we headed north on 145 through Rico and upon reaching Placerville we headed east on 62 to Ridgway and then south on 550 to our Ouray KOA just north of Ouray. Curvy and steep, but another beautiful drive.
This is another very nice campground in an even nicer location. Ouray is a classy old mining town with a lot of tourist appeal, and just seven miles away is the old cowboy town of Ridgway. Scores of trails to hike and forest roads to explore.
Red Mountain Road Trip
We headed south on Highway 550 (The Million Dollar Highway), and then turned south onto Red Mountain Road, another beautiful scenic byway. As we climbed higher and higher on this hairpin-loving road, the spring flowers appeared, providing a palette of color on the mountainside. Close to the top we had to pull over as a rushing stream cut the road in two.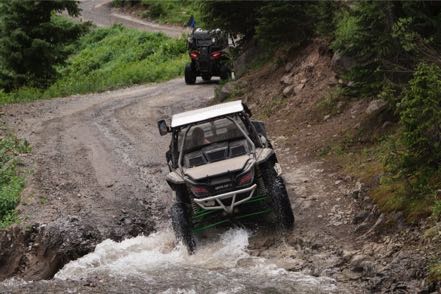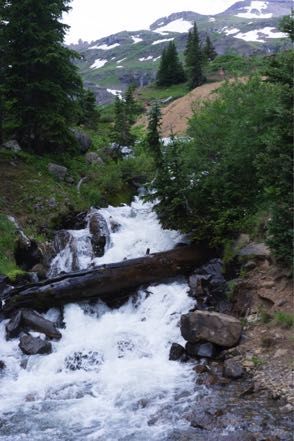 Here is a view from the mountain.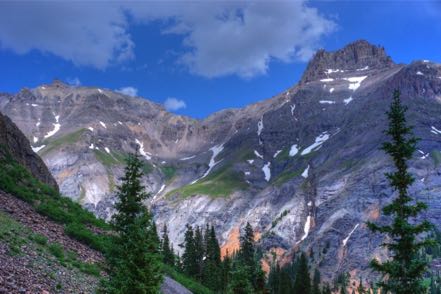 Last Dollar Road Trip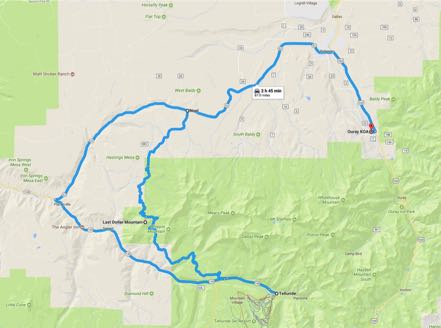 We took another fun road trip on the Last Dollar Road to Telluride. There was a hard rain the night before, so we were going through "puddles," with some large enough to dunk a Holstein (well, it seemed that way when we drove through them). Wonderful time!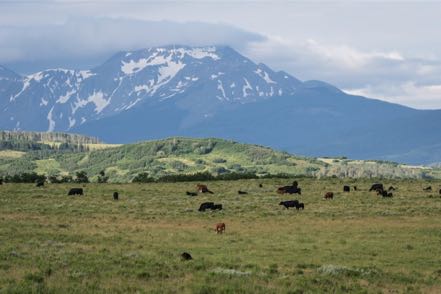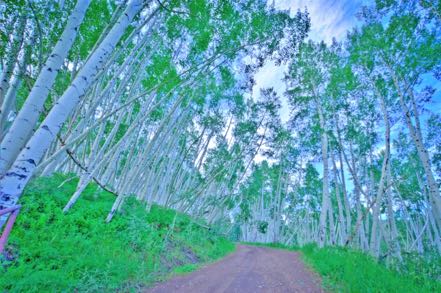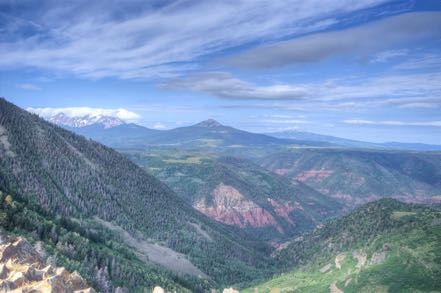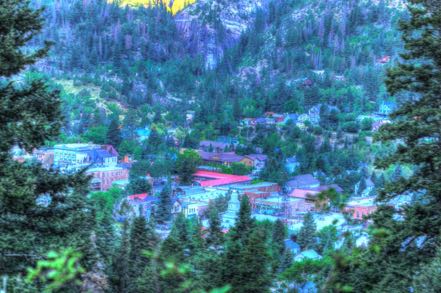 Old Trucks
Here is an old Ridgway fire truck and an old rescue truck from Ouray.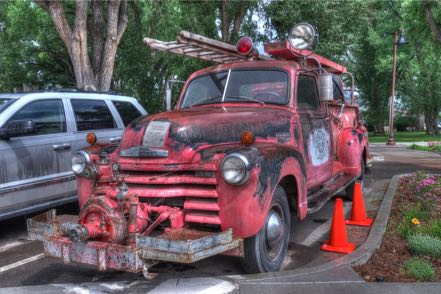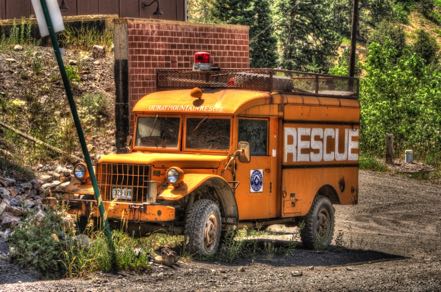 See you next time!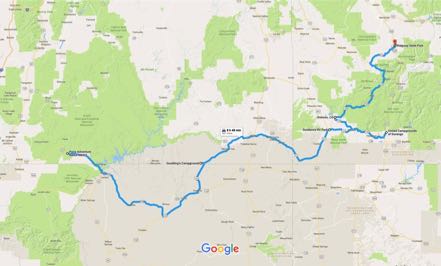 Monument Valley
From the hot desert of the Paria Guest Ranch we traveled to Goulding Campground in the hot desert of Monument Valley that straddles Northern Arizona and Southern Utah. The location of some famous John Ford Western movies, the dramatic landscape is awe-inspiring in the right light and weather.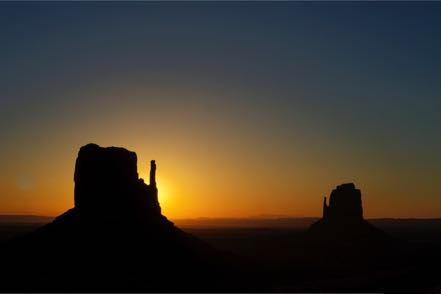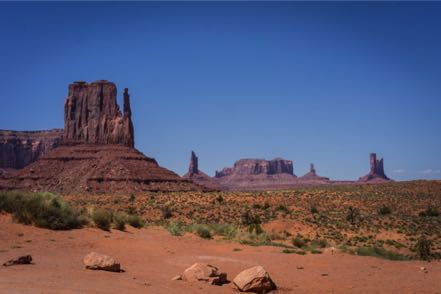 Mesa Verde
After a couple days in Monument Valley, we headed north and east to Sundance RV in Cortez, Colorado. We took some short trips, including a tour of Mesa Verde, a wonderful national park that we had not visited in several years. Here is a shot from the Park plus one of Hunting Jack from a morning stroll.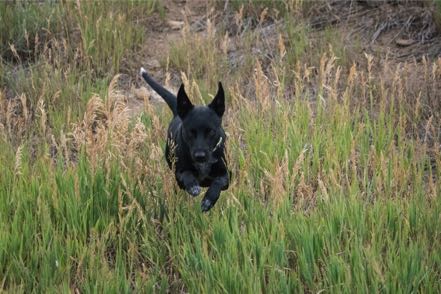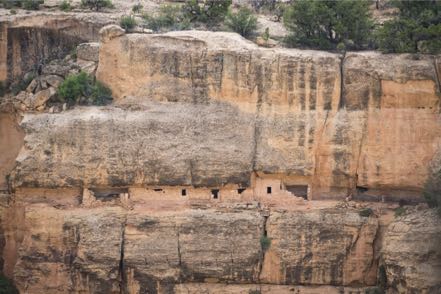 Durango
From Cortez, we took the short trip east to United Campground in Durango. What makes this campground special is that the famous narrow rail Durango-Silverton train runs right through the center of the place! So every morning and every evening campers walked down to the train track to hear the whistle, smell the smoke, and view the trains chugging along…actually, it is quite addictive!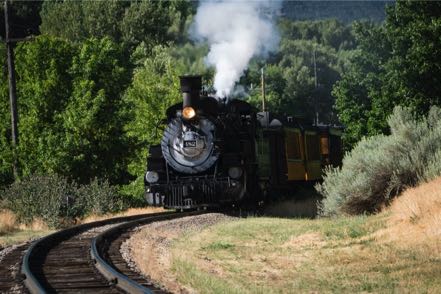 Ridgway
From Durango we made our scenic way to Ridgway State Park, just north of the town of Ridgway and close to the great towns of Ouray and Telluride. This is one of our favorite areas in all of Colorado, and that says a lot.
Our large, wooded campsite was full of birds, and we spent much time viewing their antics. Especially fun to watch was the large number of bluebirds.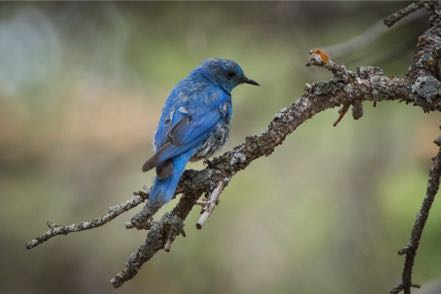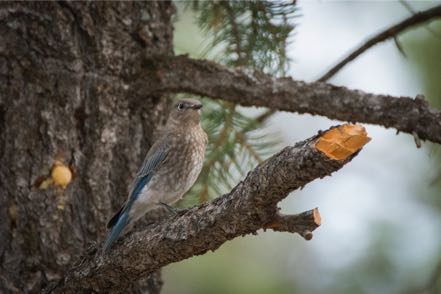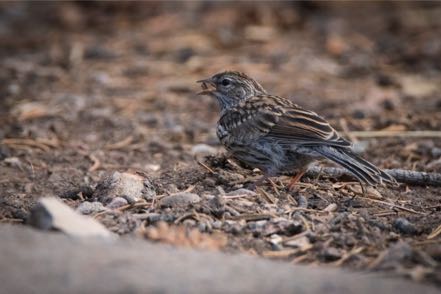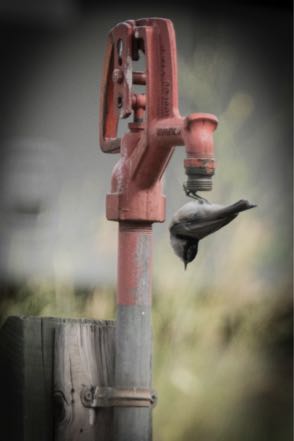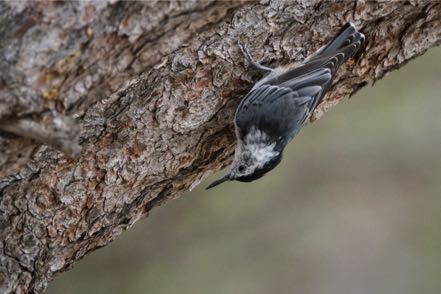 Owl Creek Pass Day Trip
We took a wonderful trip up into the mountains to Owl Creek Pass. From there we headed north and east on to Silver Jack Reservoir, especially enjoying the wildflowers--Indian paints, cow parsnip, bull thistle, larkspur, daisies, scarlet gilia, penstemon, goldenweed, elk thistle, hawksbeard, fireweed, and on and on. This is the same trip we took a few years ago where we spotted our first mountain lion.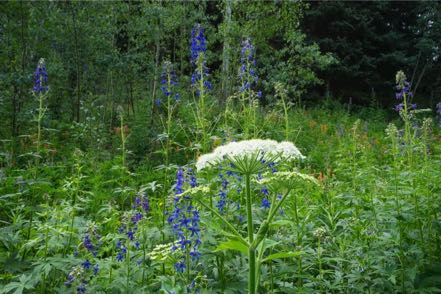 Morning Walks
Every morning we took the Pups down to the Ridgway Day Use area along the reservoir. Since there were only a few fishermen up at that hour, we let the Pups run loose. Jack chased everything that moved, including chippers, birds, and grasshoppers. Mitzy strolled along sniffing and peeing as the mood fit her. When she got tired we put her in her buggy and gave her a ride. One morning we saw a red fox, and the next morning we saw two of them together. We watched them jump, box, and chase each other as they played in the morning sun. I did not have a long lens, but I did at least capture the solo fox the first day.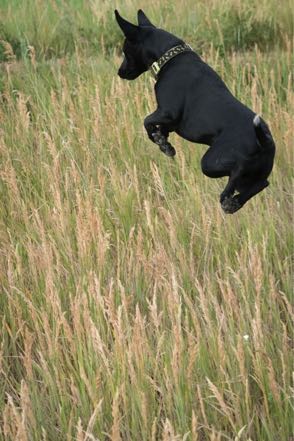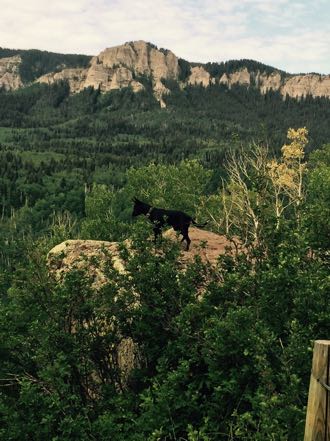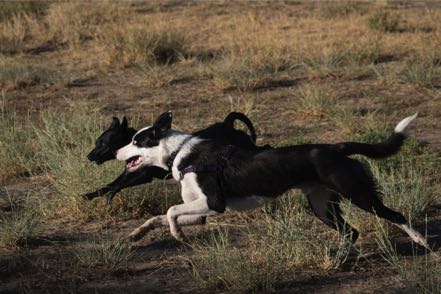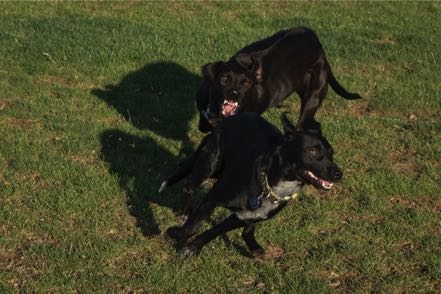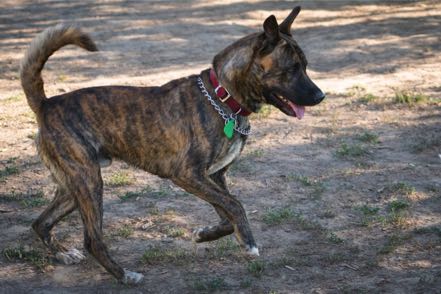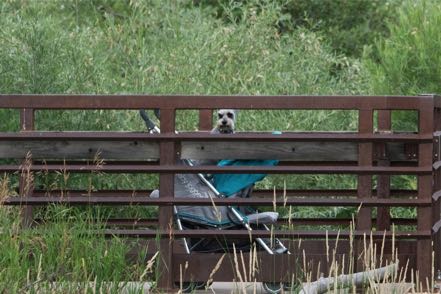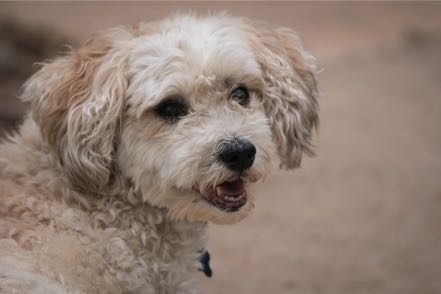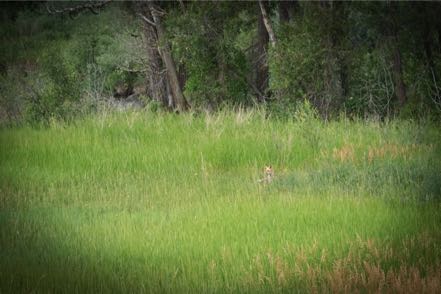 In the town of Ridgway there was a really cool mural and a really neat old truck at the train museum. Just a wonderful area.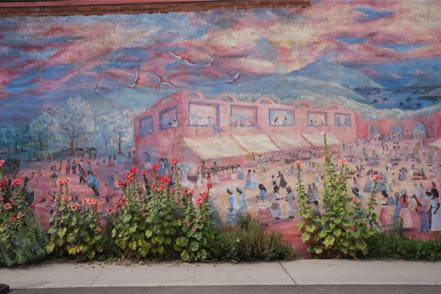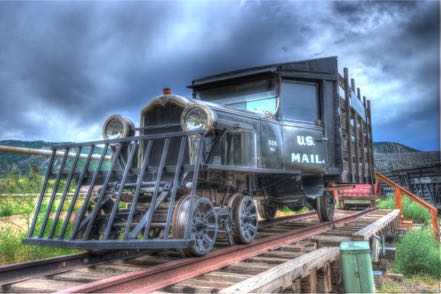 See you soon.