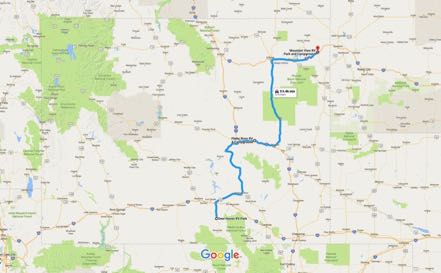 On to East Central Wyoming
From Saratoga we took 130 north to 30 east to 487 north to 220 east to 258 north to I-25 south to Wyoming 95 north, where we settled in at the Platte River RV Park just outside of Glenrock. The 172-mile trip was pretty in its sparse sort of way, but most of the time I puzzled if we were in the center of nowhere or near the edge. Great day for driving, with fair skies, very little traffic, and lots of pronghorns for the pups to view.
Road Trip
We took a road trip out in the boonies south and east of Glenrock and saw lots of birds and some interesting terrain.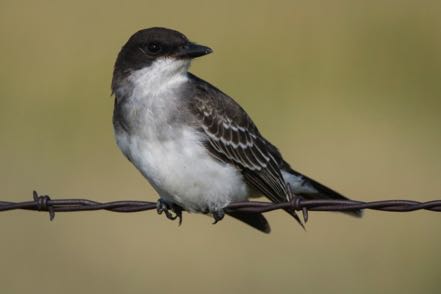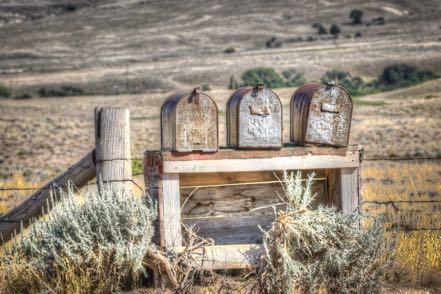 On to Sundance
From Glenrock we made an easy 200-mile journey east on I-25 south, north on Wyoming 59, then east on I-90 to Mountain View RV Park in Sundance. Once again very light traffic, and the only significant population was that of the herds of pronghorn.
Much of the soil around Sundance is the bright red associated with Sedona. An interesting eye-catcher just east of the town is a yellow, twin-engine plane placed between and above the going and coming lanes of I-90. I call it the Wyoming Hood Ornament.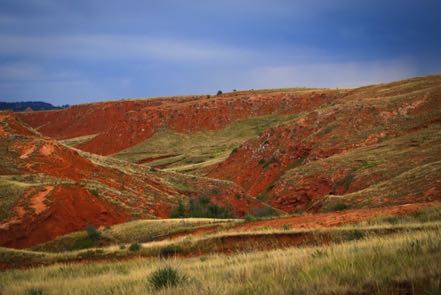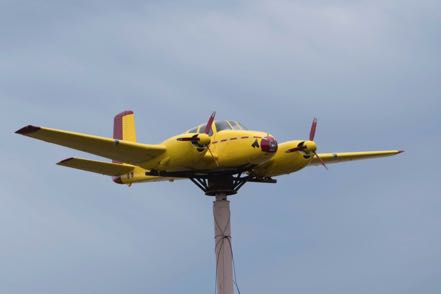 Devil's Tower
We had been to the Devil's Tower in the past, but thoroughly enjoyed seeing it again. Jan took a few shots of the tower, but my photo efforts were geared toward the Prairie Dog Town.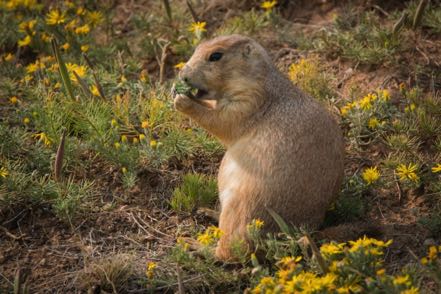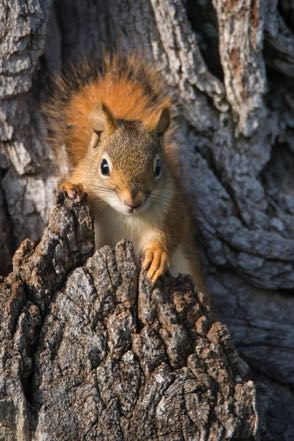 Black Hills National Forest
Our RV park was just two miles from the Sundance trailhead in Black Hills National Forest. Several mornings I took Jack up the trail. Luckily, as the photo shows, I had a detailed map so as not to run astray. Another interesting stop in the forest was the Warren Peak Lookout Tower, still manned everyday by rangers spotting and reporting fires. Here is a shot from the lookout.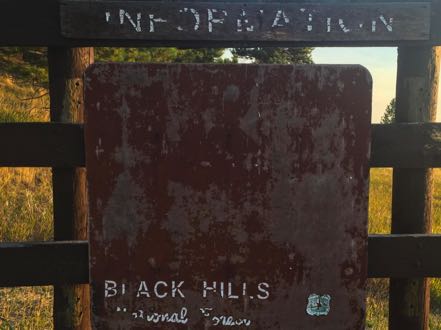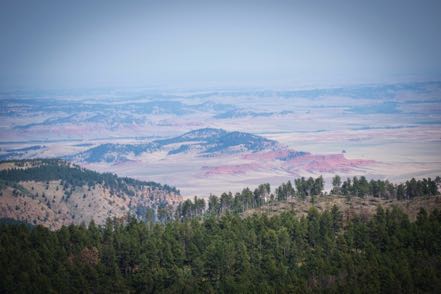 Another time we took another family hike on the Reuter Trail in Black Hills National Forest. Once again, we saw no one else. However, hollies and the turning leaves acted as colorful boundaries along the trail.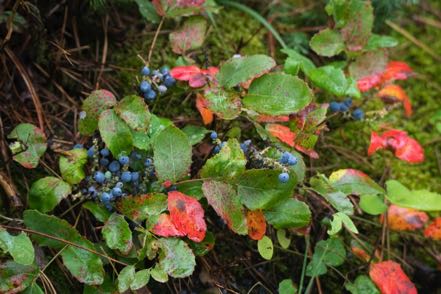 Day Trip
From Sundance to 116 south to Upton, then 16 northwest to Moorcroft, up 24 then east on 113 to Pine Haven, adjacent to both Keyhole Reservoir and Mule Creek Bay. From Pine Haven we took McKean Road north into the countryside. We turned south on Lower Kara Creek Road, connecting to Inyan Kara Creek Road that led to I-90 and our return to Sundance.
Cindy B's in Alladin
With Alladin's population of 15, Cindy B's restaurant doesn't have a huge population base from which to draw its diners. However, regulars help to fill the seats, and the word-of-mouth of great home cookin' brings in some tourists like us. Here is a pic of Cindy's place, plus a shot of some local ranchers talking about tracking down missing cattle, the high price of hay ($150/ton), and the rain that drops everywhere but on their ranches.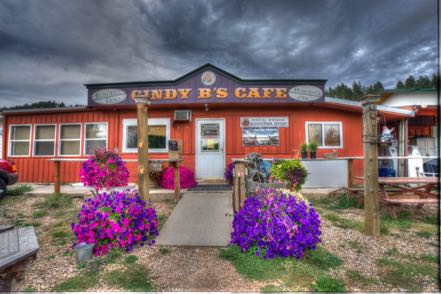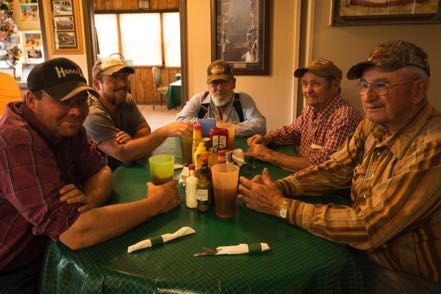 Old Trucks
Here are five old trucks all from eastern Wyoming.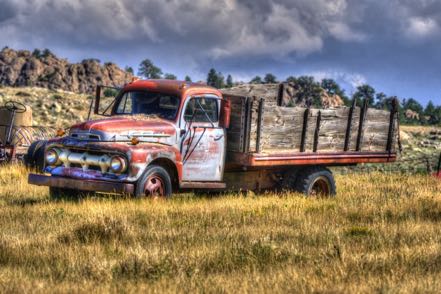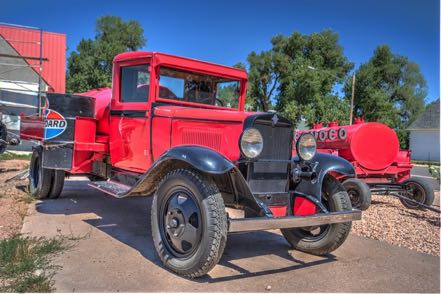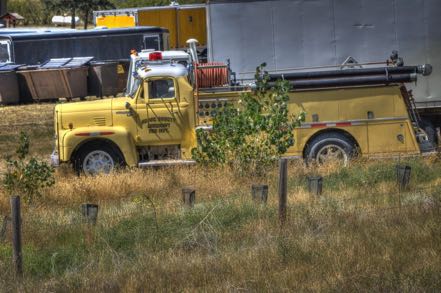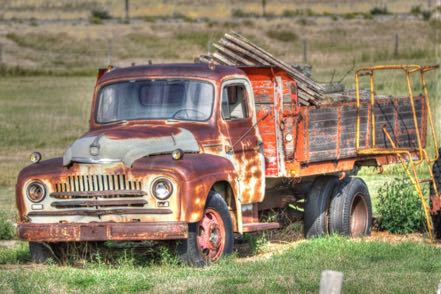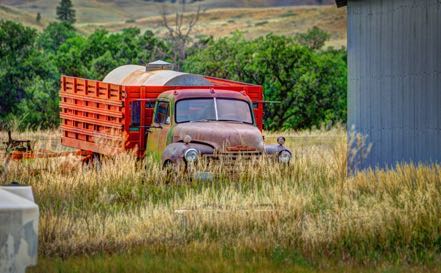 Trip to Eastern Wyoming
Most all our time spent in Wyoming in the past was in the western part of the state, primarily in Yellowstone and Grand Teton National Park. We love both these parks and will frequent them again.
This year, though, we thought we'd explore the eastern portion of the state. As blog followers know, we started west of Laramie, camping in Saratoga. We explored the Medicine Bow National Forest, and took in the Wyoming Annual Beerfest. From there we headed to Glenrock, east of Casper at the north end of the forest. Next we spent several days in Sundance, east of Gillette in the Black Hills of Wyoming. The scenery was wonderful, the pronghorns and deer were plentiful, and the traffic was sparse. Very enjoyable stay in this wonderful state.
See you next time from another state of mind.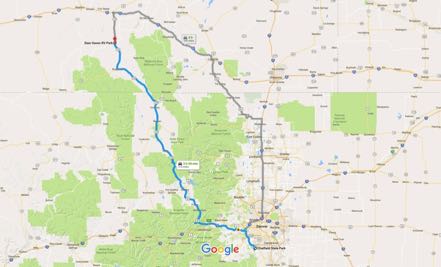 Up to Wyoming
From our campground in Chatfield State Park, we decided to take the scenic route up to southern Wyoming instead of taking major roads and interstates. We took 121 north to I-70 west, US 40 west, CO 125 north, and as we passed into Wyoming, we continued onto 230 west and 130 west to the Deer Haven RV Park just north of Saratoga. It was only 216 miles, but much of the trip was steep and winding, affording wonderful views by requiring Jan's full attention driving the bus.
Saratoga
The literature says that Saratoga is an interesting place, and it is correct. Although only 1,600 inhabitants, it has a lot to offer. It attracts hunters and fisherman (mainly fishing for trout) from all over the country and the world. They have an airport with a runway that can handle B-52s, and in the fall they say there may be a dozen or more big corporate jets transporting the rich (don't know about the famous part.)
In sharp contrast to the high-density, heavy-traffic, go-go of the Denver area, this sparse, lightly populated area was a nice, slow change of pace. Deer wandered everywhere, and hundreds and hundreds of pronghorns populate the surrounding countryside. Our pup, Jack, feels that there is nothing more fun to watch than running pronghorn.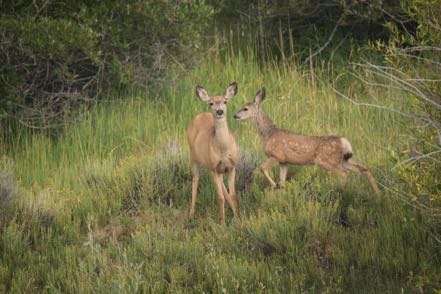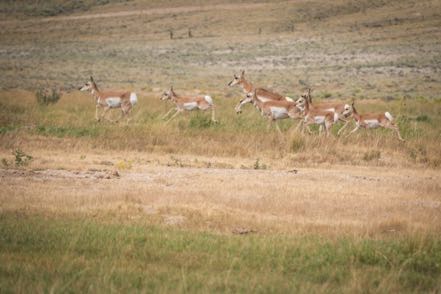 Dog Park
I was quite surprised that this small town had an off-leash dog park, and very pleased at how nice it was. It quickly became the cornerstone of our morning.
Microbrew Fest
Saratoga hosts the Steinley Cup (pronounced "Stanley" like the hockey version), Wyoming's microbrew fest in which most all the microbreweries in Wyoming compete for honors. The 21st annual happened the Saturday we were staying in Saratoga, so we felt obliged to participate. Pleasant day, friendly people, good beer.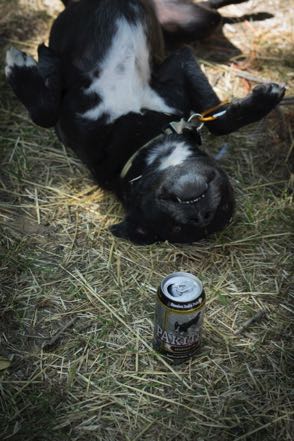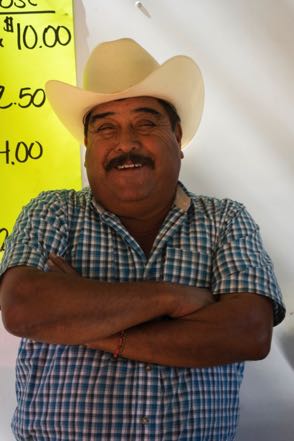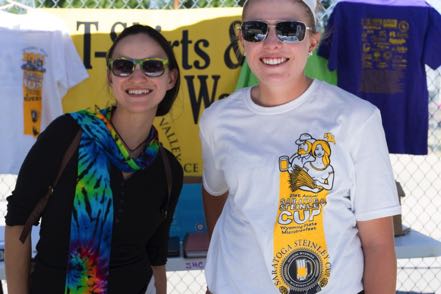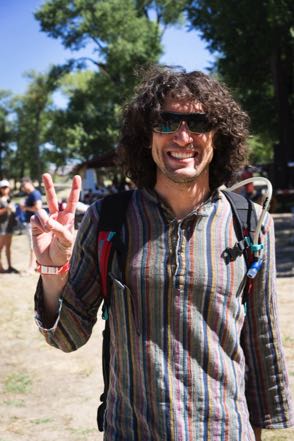 Battle Pass Scenic Byway
One afternoon we drove south to Encampment, then took Highway 70 up into the Medicine Bow National Forest, up over Battle Pass, and west on toward Baggs. Scarce traffic and great scenery. By the way, the name came from the numerous battles fought between the Indians and the trappers.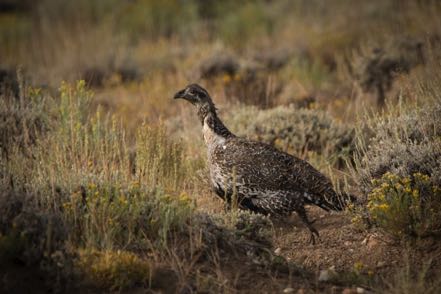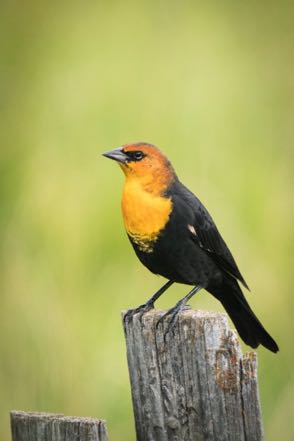 Snowy Range Scenic Byway
Another time we headed south for about ten miles, and then went east on highway 130 once again into the Medicine Bow National Forest, stopping at Centennial for a nice lunch, and then on to Laramie. Once again, beautiful scenery and light traffic.
More Colorado Pups
Here are more pup pics from Colorado that I didn't have ready for my last blog.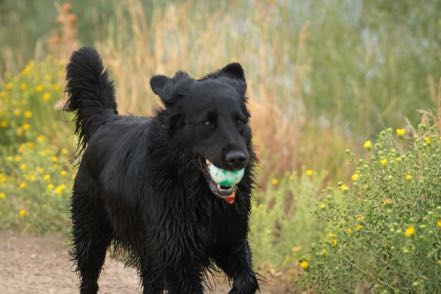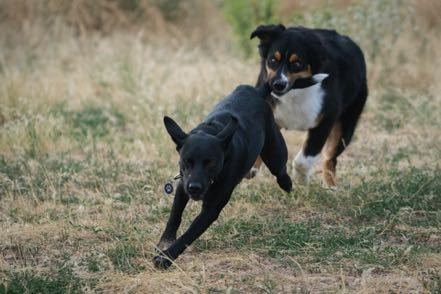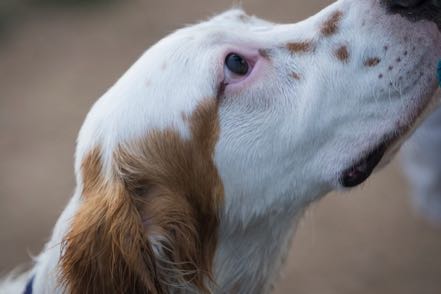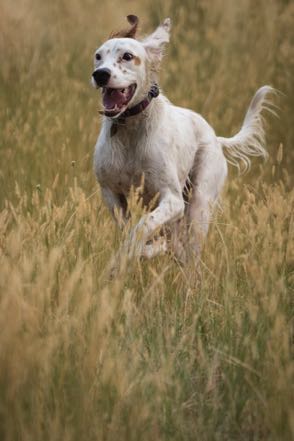 Old Trucks
Since an individual from Pine Island complained about my lack of truck shots, here are three old trucks from the Old Truck Reserve.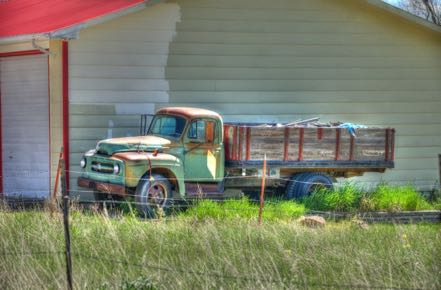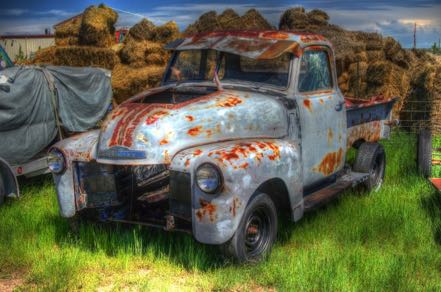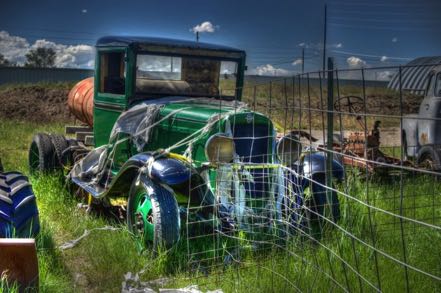 See you next time.