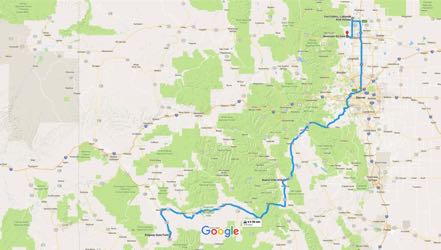 Buena Vista
The trip from Ridgway State Park to the Buena Vista KOA was gorgeous. However, whoever was driving had to concentrate on the steep inclines and declines and pay close attention to curves and drop offs. Gladly the weather at our destination was wonderful—in the low to mid-80s instead of the high 90s. Although a dusty park, the views were beautiful. A nice feature was that there was a trail that started in the campground and continued up into the forest. Perfect place to let Jack off-leash and let the crazy canine run wild.
Fort Collins
We had intended camping in the Denver area, but every campground within 60 miles of Denver was booked! Never seen anything like this before. So we had to drive all the way to Fort Collins, and then we could only stay five nights instead of the ten we wanted. I guess cheap fuel and a slightly improved economy is having its impact! However, our campground (Fort Collins KOA) was a gem—great place for dogs and for grandkids. We will remember it for future family ventures.
Quick Trip to Southern California
I didn't get a chance to experience much of the campground or the area, though, as I had a business trip to Southern California. Good client, great food, and just awesome weather made the trip a success.
Loveland
Our next campground was off of Highway 34 in Loveland, only 30 minutes away from Fort Collins. Highway 34 is one of the main drives into Estes Park and on to Rocky Mountain National Park.
Rocky Mountain National Park
One day we violated all our rules about visiting national parks, as we visited in the middle of the day on a weekend in the summer. Telling ourselves to be patient with all the traffic, we drove into RMNP, and finding it was re-opened after washing out many months ago, we took the Old River Road, the 14-mile, one-way dirt road up to the backside of the Alpine Visitor Center. There were wildflowers all along the way, and we saw a herd of elk and a brute of a marmot at exactly the same place I saw one last year.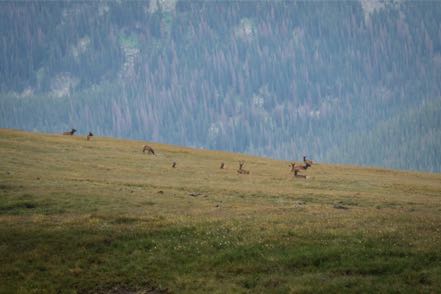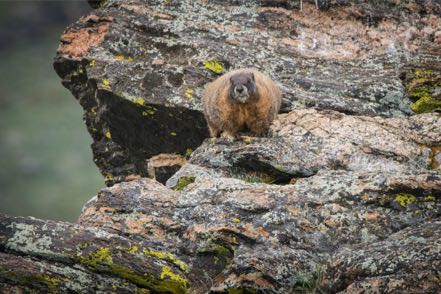 On our way home outside of the park we saw some bighorn sheep overlooking the highway. Here is a pic of Momma and Baby.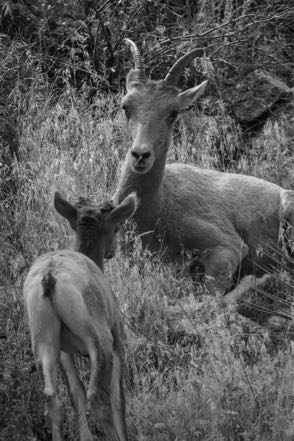 Afternoon Trip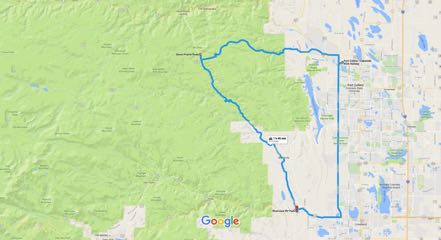 One afternoon we decided to check out the Poudre River area. We headed back up and past the Fort Collins KOA, picking up the Scenic Byway Highway 14. Just a gorgeous trip along the Poudre River. At Road 27 we angled back south and east around curvy roads and 12 percent grades.
Pup Strolls
Close to our campground was an off-leash dog park and a big nature area complete with miles of paths and several ponds. Each morning we started the day off enjoying this wonderful area.
Old Trucks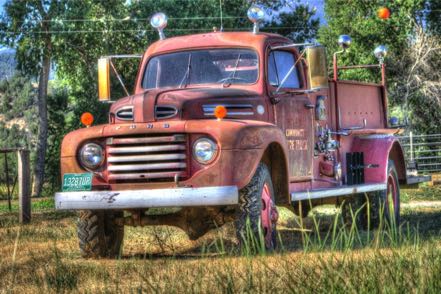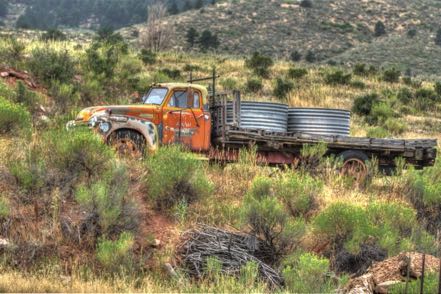 See you soon.
Salida to Buena Vista
If you like the outdoors, the area in Colorado we have been staying (Salida/Buena Vista) is just about Nirvana: rafting, hiking, paddling, kayaking, hot springing, goat milking, bingoing, mountain viewing, mountain climbing, duck racing, jeep off-roading, ATVing, fly fishing, and more can all be done via the Arkansas River, National Forests, and really big mountains. The people are colorful as well. Here is a pic of a couple of locals who stopped for "breakfast" at the Coyote Cantina, a joint we frequented.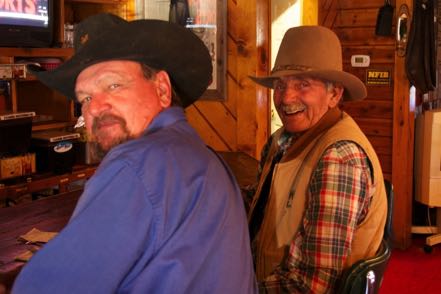 Duck Race Revenge
Our campground sponsors an annual Memorial Day Duck Race and it is a blast. The rubber ducks navigate a narrow, skinny creek that goes right behind our RV site.
Now, Jan and I are no stranger to duck racing, having been involved in the Calusa Pine Island Duck Race for 15 years. During that time we have bought hundreds of tickets and never won squat. Here at Chalk Creek we both bought one ticket each, and I placed third and Jan won! Yes, young man, persistence does pay off! Here is a shot of Jan the winner and a few more.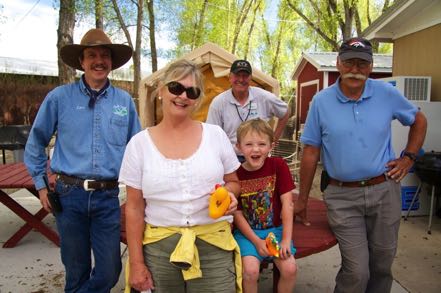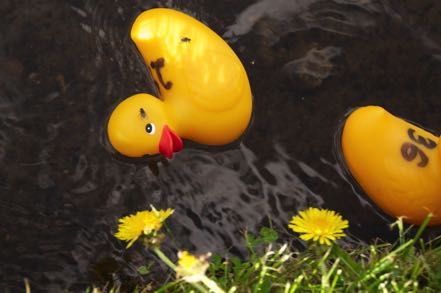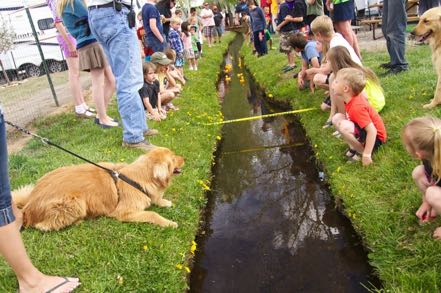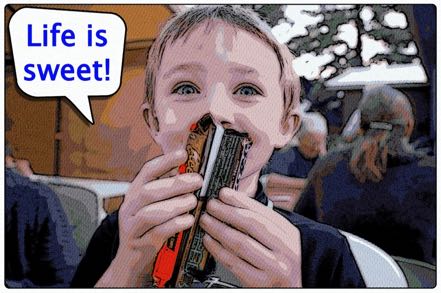 PaddleFest
While we were there, Buena Vista hosted its annual PaddleFest.
Paddling Pups
Here are some pics of pups that attended, and one shot of Austie taking his first kayak paddle.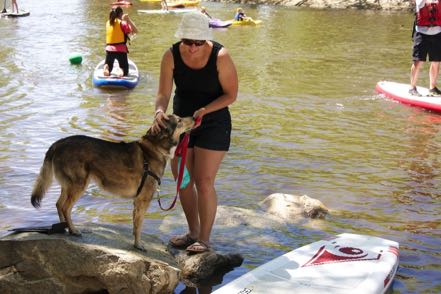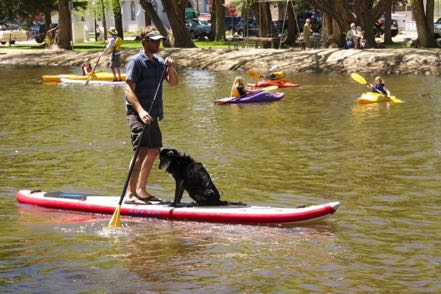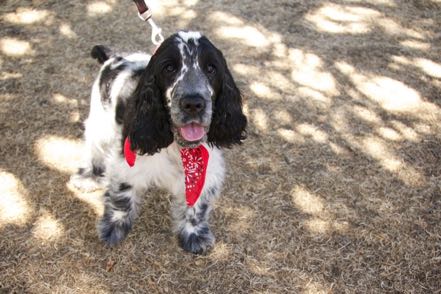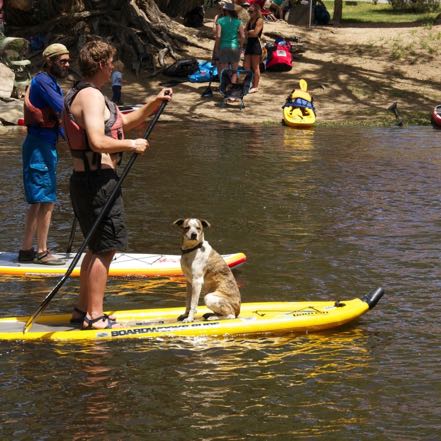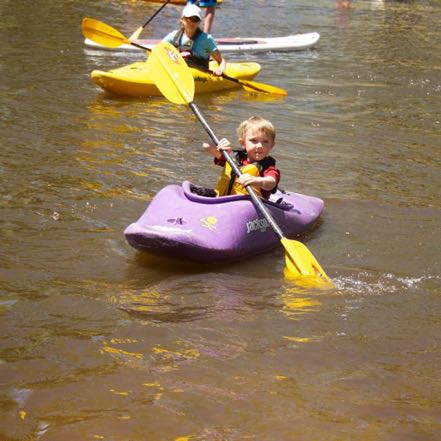 Hamster Balls
As part of the Paddlefest fundraising, there was a "hamster ball" concession, where kids (or anyone) could step into a plastic bag the size of a huge ziplock, have it blown up with air to form a ball, then be pushed into a pool of water and try to run like a hamster on a treadmill. Here is grandson Austie giving it a try.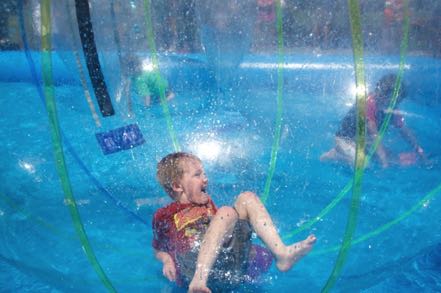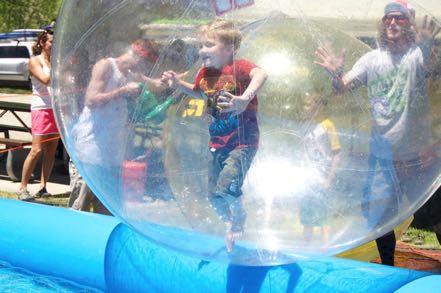 Move to Crawford
After the Memorial Day crowds had dispersed, on Tuesday we broke camp and motored our way south from Nathan on 285 South, turning west on U.S. 50 at Poncha Springs, stopping at Gunnison for subs, continuing on through the Curecanti National Recreation Area. Instead of following the most direct route, we picked up 92, going west and north along the West Elk Scenic Byway and the east side of Black Canyon of the Gunnison National Park. The mountain roads where as crooked as a politician in an election year. Snowy mountains, gurgling creeks, greening hills, and black and deep canyons bordered our way the last 30 miles until we set up camp at Crawford State Park.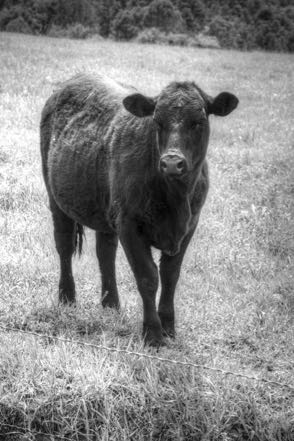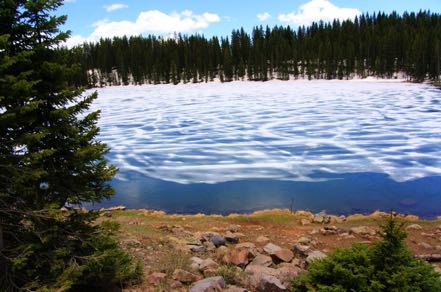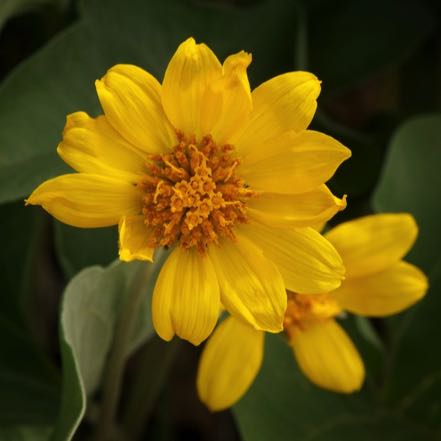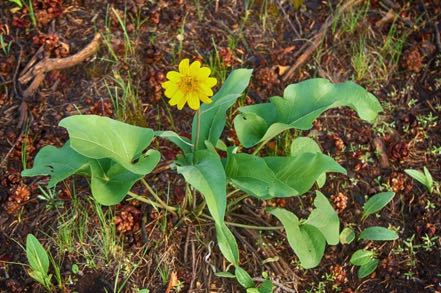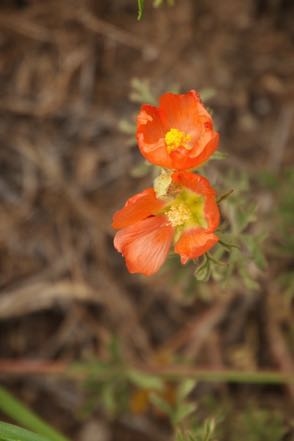 Black Canyon East Side
Late afternoon we drove the dozen miles to the east side of Black Canyon of the Gunnison National Park where we took a short hike and then drove the park road stopping at overlooks. This is one impressive gorge. We'd been to the west side twice before, but this side is superior--great views and very little traffic.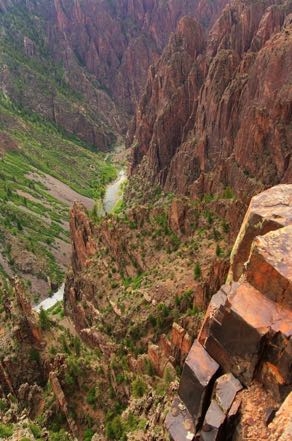 Black Canyon Hike
Early one morning we drove to the North Rim Ranger station to hike four miles at 7,700 feet on the North Vista Trail, going to Exclamation Point and back. On the way we saw deer and elk. The muddy trail took us through meadows and woods with several vistas overlooking the canyon. We shared the experience with bunnies, chips, meadow larks, magpies, and falcons as we wandered among lupine, larkspur, early paint, cannis, spring beauty, false lupine, and flowering cactus. There were no other humans in sight.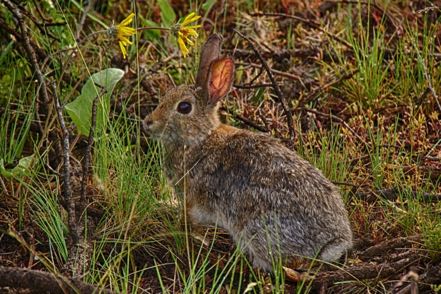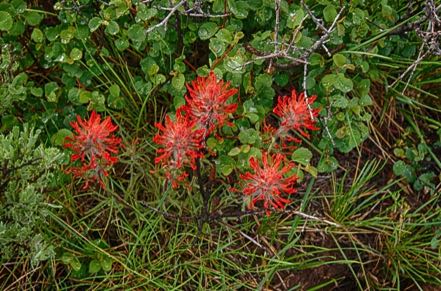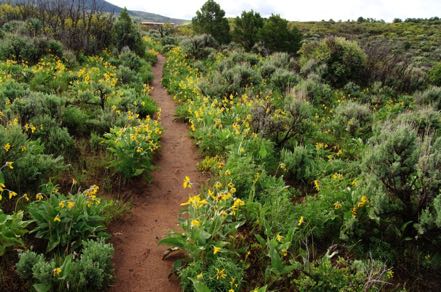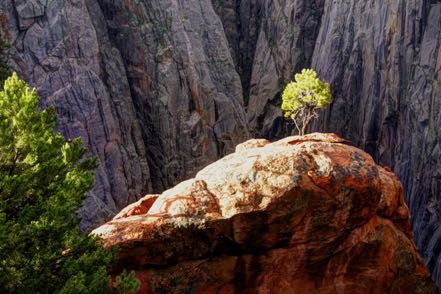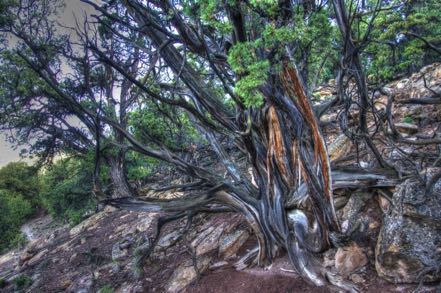 Foxes at Play
On the ride back to camp, we ran across six young foxes playing alongside the road. I was lucky enough to get a few shots of these playful pups as we watched them romp for a couple minutes.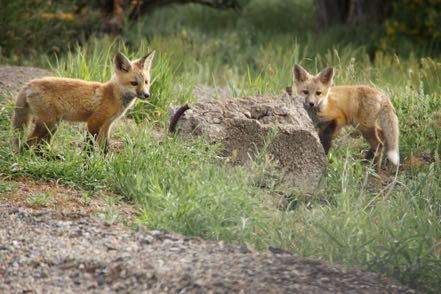 Back to Highline Lake State Park
Two years ago we camp hosted at Highline Lake State Park about 30 miles northwest of Grand Junction, close to the Utah border. While there, we made great friends with our camp host colleagues and wanted to see them again. To get there, we decided to once again take the road less traveled, taking 65 North, the Grand Mesa Skyway.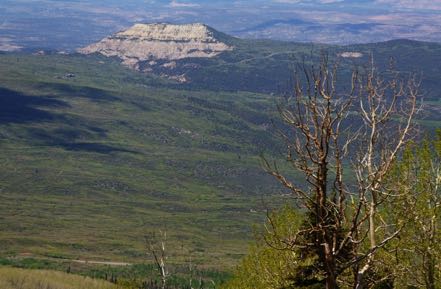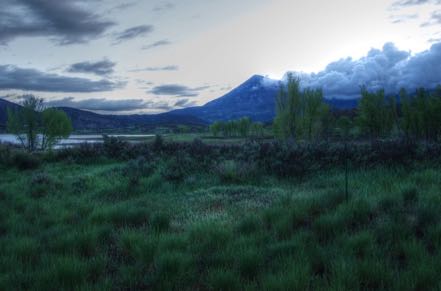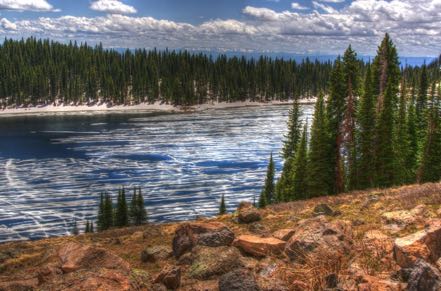 After setting up camp at Highline, we reminisced over dinner and s'mores over a campfire. The next morning, I hiked the trail around Highline Lake along with my small buddies, Mitzy and Jerry.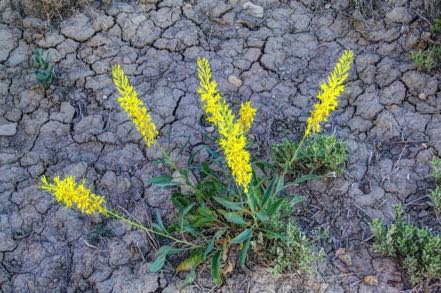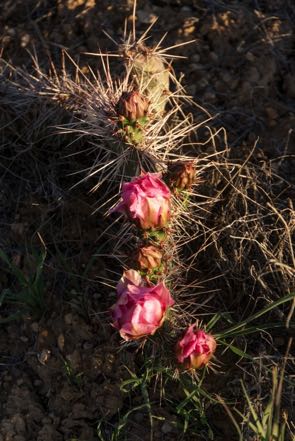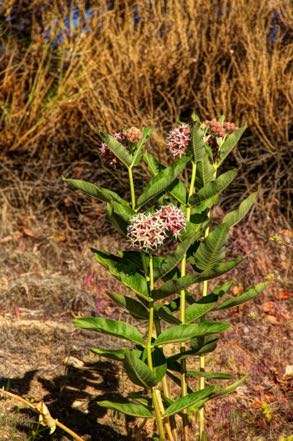 Jan's Old Signs
Here are two old signs that Jan selected and I shot.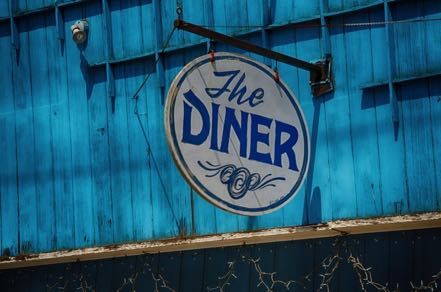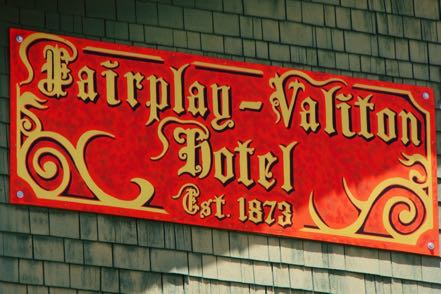 Old Trucks
Here are five old trucks from Colorado.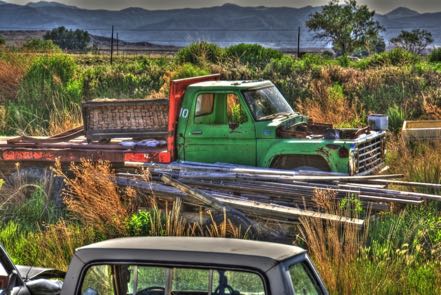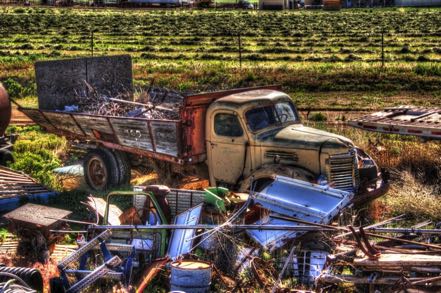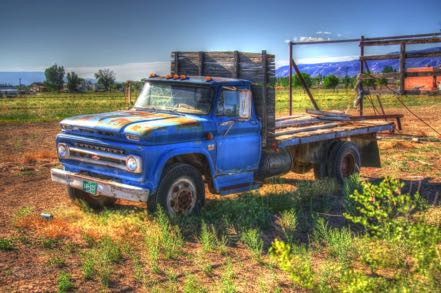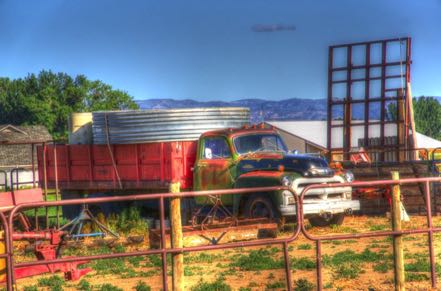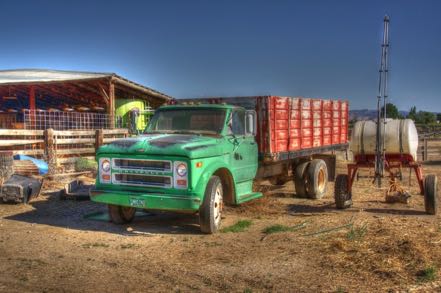 See you next week.