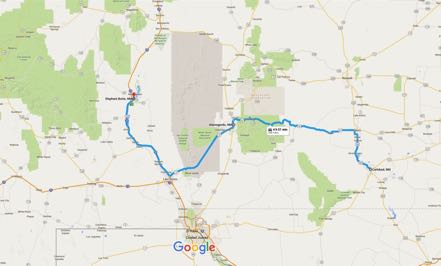 We left the Carlsbad KOA and headed out on 285 North to Artesia, took US 82 West through Mayville and Cloudcroft, and then headed on to Boot Hill RV Resort in Alamogordo. The last 26 miles of the 129-mile journey was traveling up, over, and down on a 6% slope through the Lincoln National Forest--beautiful drive. The temperature went from hot to mild to warm all in a three-hour span. We set up camp at Boot Hill RV Resort on the outskirts of Alamogordo.
White Sands National Monument
We timed our 25-minute drive from Boot Hill to arrive precisely at 7:00 a.m. when the gate to the park drive opened. We drove about two-thirds of the way into the dunes finding just the right spot. We all got out of the car, walked around a series of dunes, then let dogs do what they love to do—run like maniacs in the sand.
Mitzy enjoyed it but Jackson totally loved it, sprinting like a possessed thoroughbred, he leapt, raced, cornered, turned up, and ran down the white dunes for at least 15 minutes full out. Eyes bugging, tongue dragging, his legs pumped like the pistons of a drag racer in high gear…just a pleasure to watch.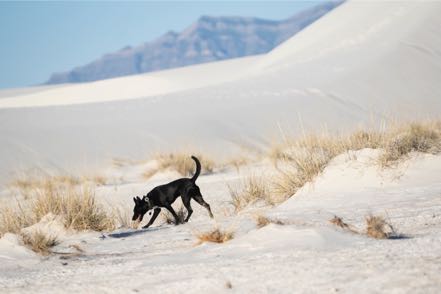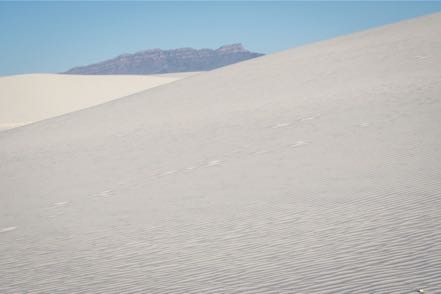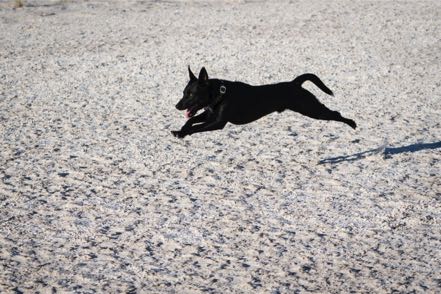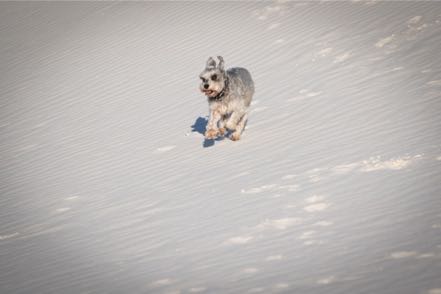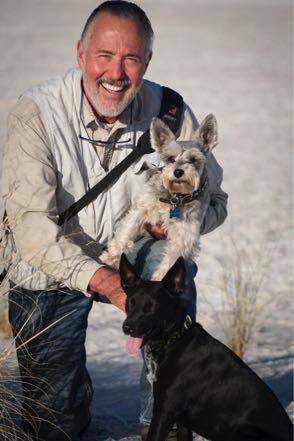 It was interesting, though, at this early hour we heard loud voices and laughter not far away--we assumed it was a large family gathering or a big group get together. However, we were wrong…atop some large dunes was a video set-up complete with satellite uplinks, big camera crews, and thirty or more people standing around. Al Roker, Matt Lauer, and their support team had just completed another video shoot on the National Parks! Maybe we will see them again soon.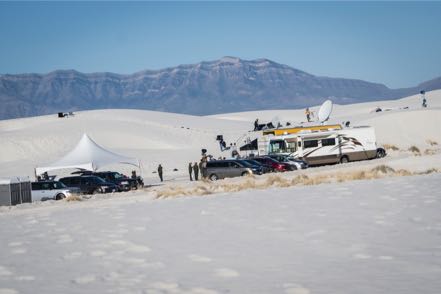 Elephant Butte
We took 70 West to I-25 North to camp at Elephant Butte Lakes State Park. Elephant Butte boasts the largest lake in New Mexico and they have beautiful campgrounds that overlook the water.
Critters
The campground supports lots of critters with many rabbits (including the big, long-eared jackrabbits), a few squirrels, lots of doves, wrens, Bullock orioles and numerous coveys of Gambel's quail--a beautiful bird. I was fortunate to capture one calling a few minutes after dawn.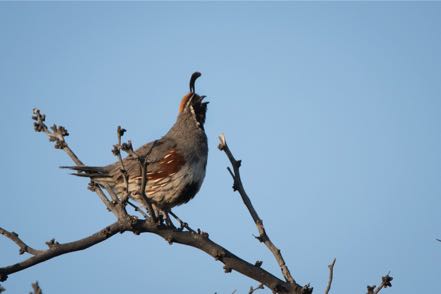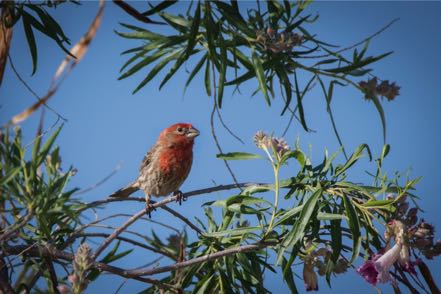 The Beach
However, everyone's favorite campground activity was our morning walk on the beach. Every day we arrived before dawn and walked along the water. The brown sand between Jack's toes acted like a volt of electricity, turning the mild-mannered pup into a wild-eyed canine. Here is a shot of Black Jack in full action.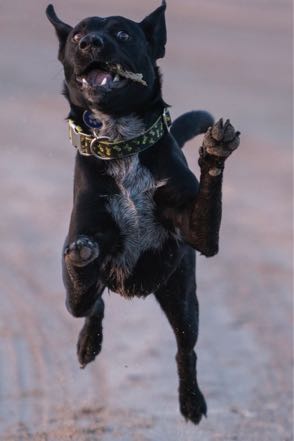 Great stay…we will come back here again.