Sunday was our last full day in Trinidad, Colorado, and we took full advantage of this fruitful location. As we headed out in our Jeep mid-morning, you could smell the rust and peeling paint from old trucks as they waited to be discovered, and discovered them we did. We hunted, located, and shot 67 trucks in just one day! It doesn't get much better than this for an Old Truck Photographer, his Trusted Assistant, and two Canine Colleagues.
Of course, this profession does not come without peril, as this pic demonstrates.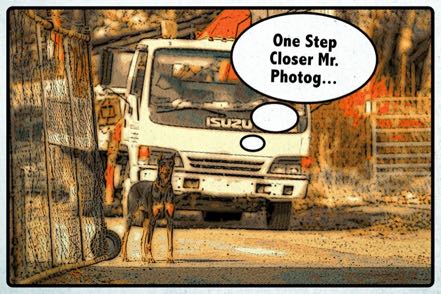 Furthermore, athletic prowess is sometimes required to get the shot. Here are a couple shots of a llama "guarding" a junkyard--I took these and others standing up through the sky roof of our Jeep handholding a 500mm lens while Jan drove (slowly) forward.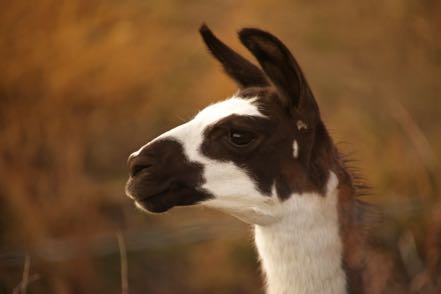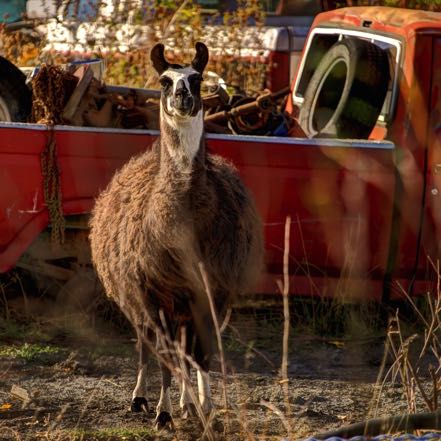 Note: I put most of those pics in my Old Truck Reserve to be parceled out in future blogs, as the old truck hunting is not the best in some of the places we frequent.
On to Taos
Midday Monday we packed up and headed out south on I-25 taking Highway 64 westerly across the plains and through the zig-zaggy route of the Santa Fe National Forest. Our campground was located on the west side of Taos, conveniently located about a mile from the Taos Brewing Company. We stopped by a couple of late afternoons and here are a few pics.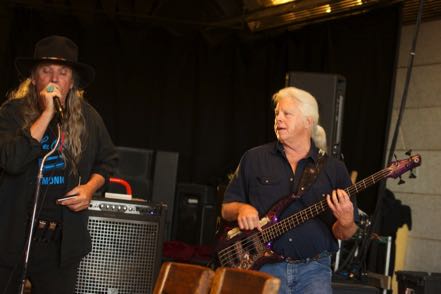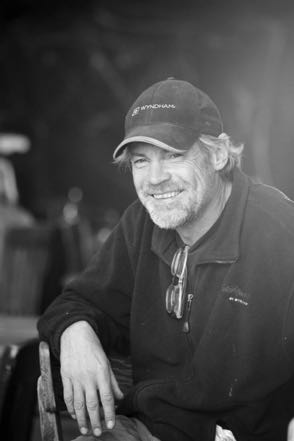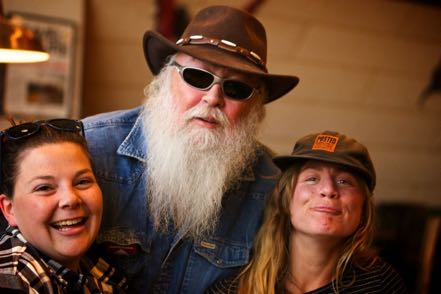 Guitar Signs
Just a half mile away in the opposite direction of the brewery was a guitar manufacturer. Here are a couple of fun signs outside the business.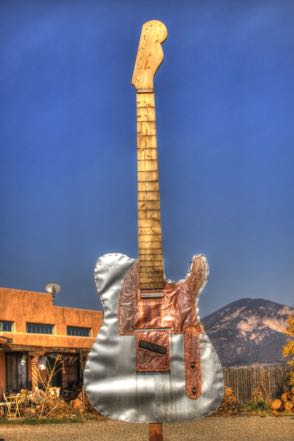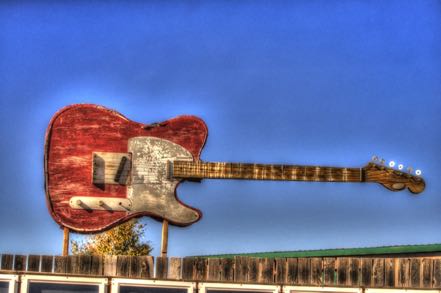 Day Trips
One afternoon we drove the "Enchanted Circle," driving an 84-mile loop through Questa, Red River, Eagle Nest, and Angel Fire before returning to Taos. Another day we drove 79 miles down and back to the historic town of Las Vegas, New Mexico. Here is a scenic shot by the side of a road, an old mill, and a fun/sad sign hanging from a very old building in the town of Mora.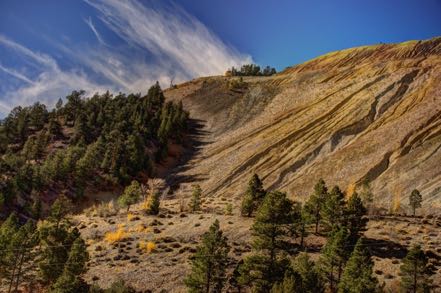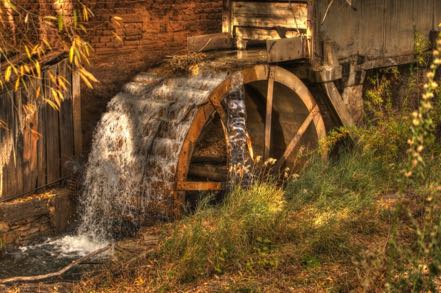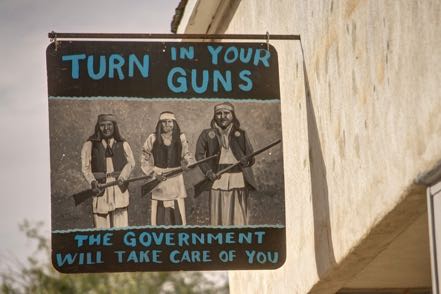 More Pups
Here are four more pup pics from the Denver bark park.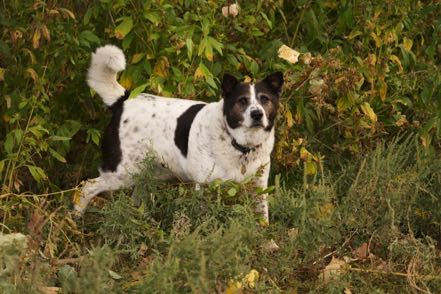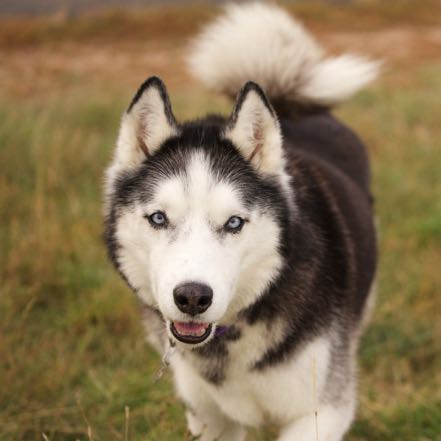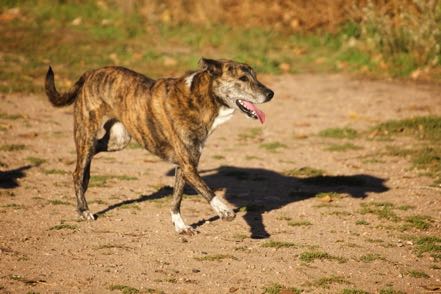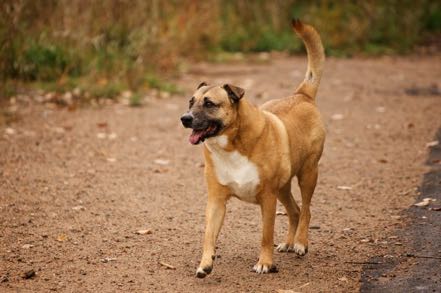 Old Sign
Here are two old signs.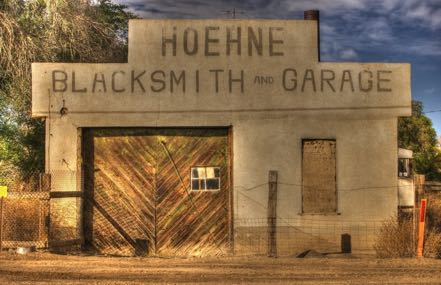 Old Trucks
Here are four old trucks.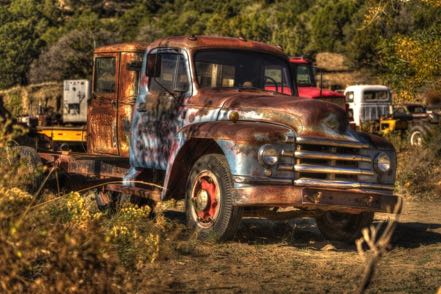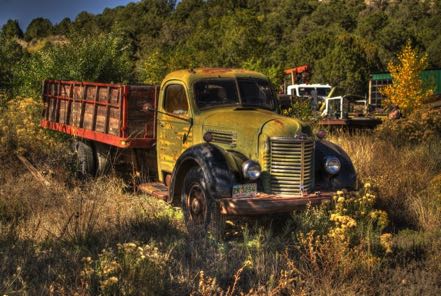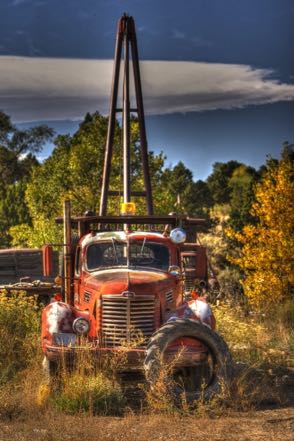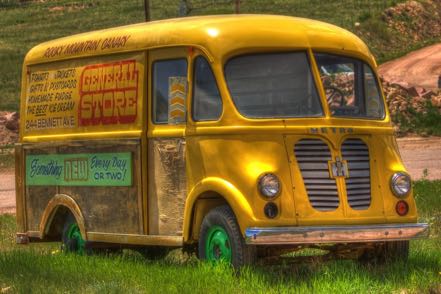 See you next week!