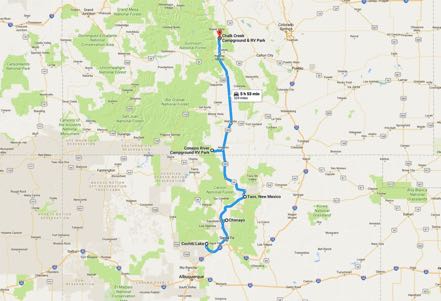 North to Colorado
Leaving Cochiti Lake we backtracked south, got on I-25 North, took the 599 bypass, and continued north on 285. Our plan was to take 285 north all the way to Highway 17 just a few miles into Colorado and continue the 12 miles to our campground. Good plan…good roads…only 158 miles. However…driving a few miles past Espanola, I noticed that the highway sign I spotted did not declare Highway 285 as expected. It said Highway 68. Oops! A ways back we turned slightly right instead of slightly left. No big deal, I thought, thinking that there had to be several east-west highways that could get us quickly back on track. Not bothering to check my maps, Jan plugged in the phone Google Map and we followed their plan.
It told us to take 570 North, then 115 North to 567 West, where we would then link back up to 285 at Taos Junction. Sounded straightforward. However, a few alarm bells started to chime in the back of my head immediately upon getting on to 570, as the road was very narrow, very steep, and very curvy. One had to hug the middle of the road, look way ahead for oncoming traffic, and use both lanes in certain areas. So, it was a slow and a little tense driving. However, the views were spectacular.
In many places the road was less than twenty yards from the waters of the Rio Grande and almost at eye level. We were in the Rio Grande Norte National Monument and on the Taos Indian Reservation—beautiful country. We passed several campgrounds, and one of them (Pilar) looked big enough to camp in—we will consider in the future.
Back to our journey: We slowly wound our way around and were within a mile-and-a-half of linking up to our next road when we spotted a tall, very skinny bridge crossing the Rio Grande. Jack and I got out to explore. The good news was that the one-lane bridge was tall enough to pass under, and there was no sign stating a weight limit (that was probably a good sign). We walked over the bridge and saw that the narrow dirt road on the other side appeared to go straight up into the mountain—a 12%, or more, grade.
After staring at this scenario for 30 seconds, I waved down a local. He said the road was passable for many vehicles, except that the first curve was a doosey, and no way we could take the coach. So, on to Plan B. We backtracked down to Highway 68, turned east instead of west and took it all the way through Taos. From there we took 64 West, passed the Taos Brewing Company, over the Rio Grande Gorge Bridge, and on to Tres Piedras, where we picked up 285, entered Colorado, and went on to our campground. Another small adventure.
Antonito, Colorado
Conejos River Campground is one of our favorites. It sits along the Conejos River and adjacent to the San Juan Mountains and the Rio Grande National Forest. At 8,500 feet there are views of mountains from all sides. I really like walking the pups down to the river and letting them run off leash. We had a nice time visiting with Pam and Gary, the owners, and told them we look forward to our next visit.
From here we turned east back to Antonito, and then north on 285. There were snow-capped mountains all along the way of this scenic drive.
Nathrop, Colorado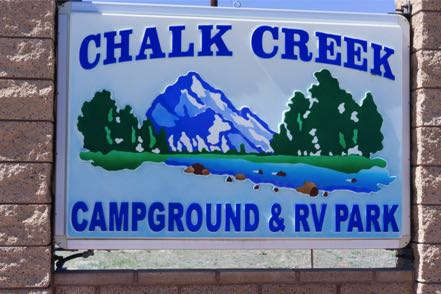 We have been to the Chalk Creek Campground many times over Memorial Day, and it has turned into a family tradition with the G-kids and their mom and dad driving down from Parker (SE side of Denver) spending the long weekend with us. We handpicked our site a year in advance finding a large one directly on the river, close to the playground, with a big fire ring for roasting 'smores and telling tales. Here is a pic I shot from our galley window.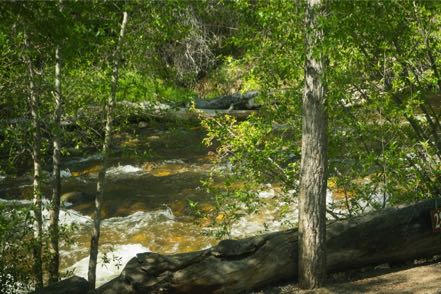 There are lots of things to do in this area: hot springing, horseback riding, rafting, water sliding, paddling, ghost-towning, mountain viewing, duck racing, candy bar bingo-ing, playgrounding, scenic driving, hot-dog roasting, and 'smors-ing, to name a few. This year both Natalie and Austie won at the big Candy Bar Bingo event.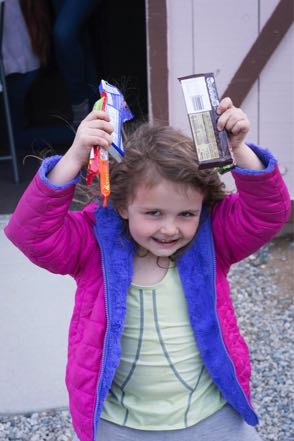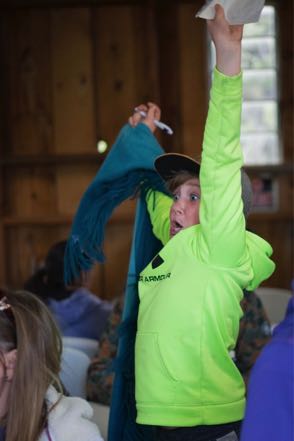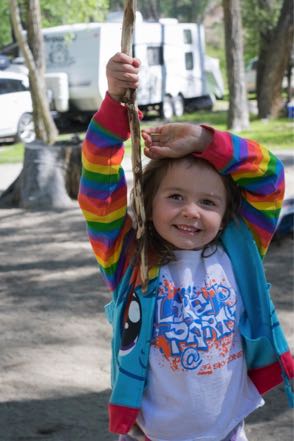 Alas, none of our ducks took the top prize in the Annual Duck Race. (We are all past winners :'), but it was fun nonetheless.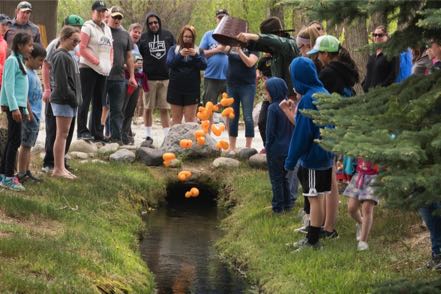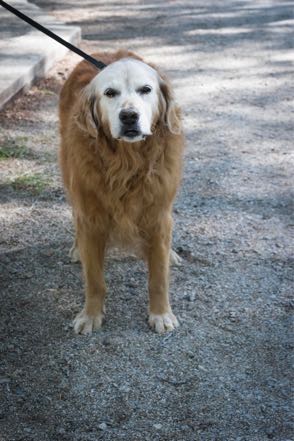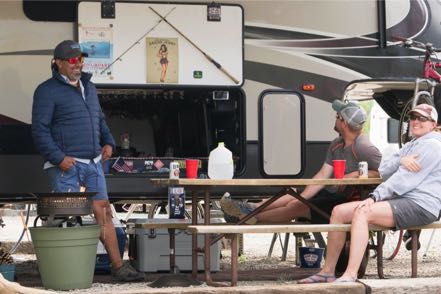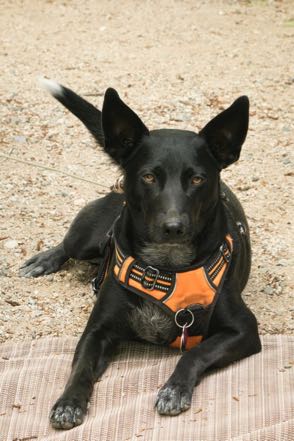 The campground is in the heart of the Collegiate Mountains, the range with the largest number of 14teeners in Colorado. If you like mountains, you have a 270-degree view from most anywhere. The large amount of snow that Colorado has received really emphasizes both the size and the majesty. For a few hours when Mom and Dad gave us a break, we took a drive up in the mountains in the Pike San Isabel National Forest.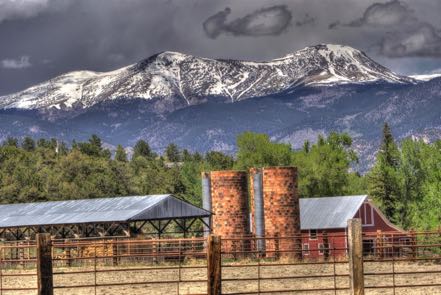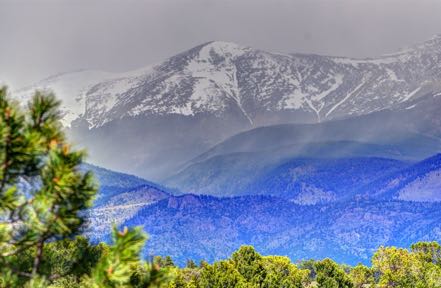 On another day, we took the backroads south of Poncha Springs and up to O'Haver Lake. We hope to be back next year.
Old Trucks
Here are three old trucks from the Old Truck Reserve.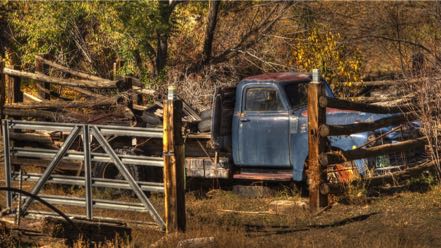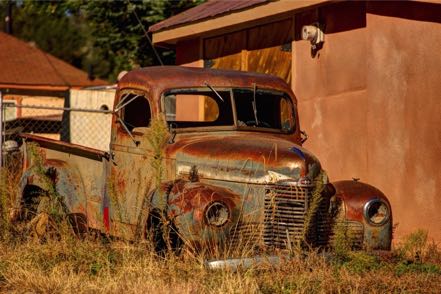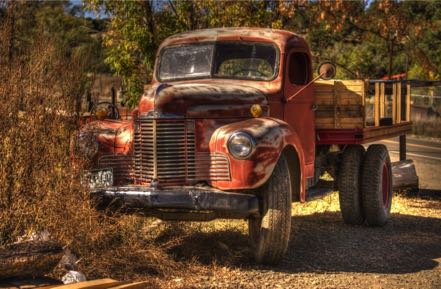 See you next time.
After our morning expedition to the Great Sand Dunes, we headed north on 285 the 86 miles to Chalk Creek Canyon Campground near Nathrop, Colorado. Once again, a beautiful drive.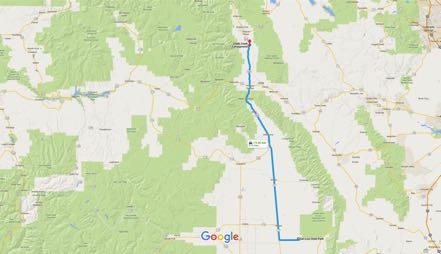 Camping at Nathrop
Located north of Salida and just south of Buena Vista, this is one of the prettiest areas in all of Colorado. With 14ers all over the place (mountains taller than 14,000 feet), there were snow-covered peaks in every direction. At over 8,000 feet of altitude, our campground mornings started in the 30s and reached the high 60s early afternoon.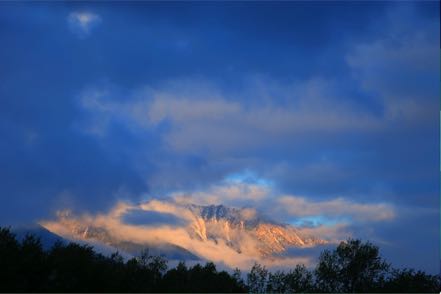 Memorial Day with the Grandies
As we had done two times before, our grandkids (and their mom) drove 120 miles to spend a couple of nights with us over the Memorial Day weekend at Chalk Creek. We soaked in the hot springs, swam and slid at the water park, paddled at the Paddlefest in Buena Vista, and quacked at the annual duck race held at the campground. Several kids quickly became friends with our clan, and together they devoured large quantities of s'mores over the campfire and other assorted candies before and after.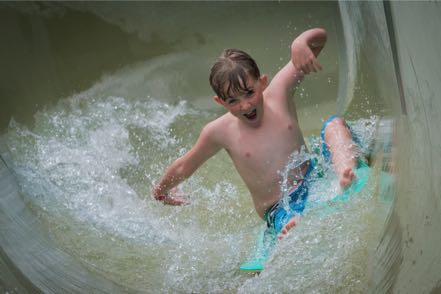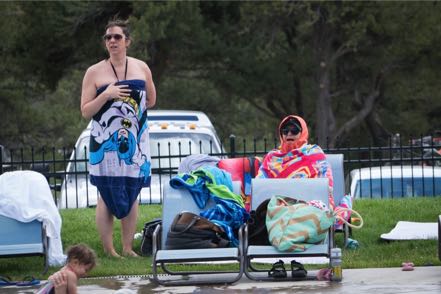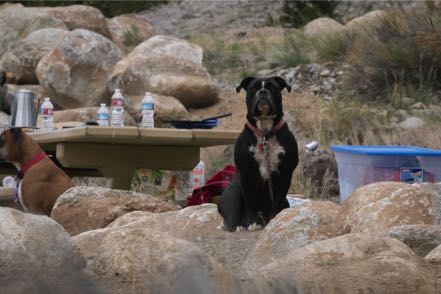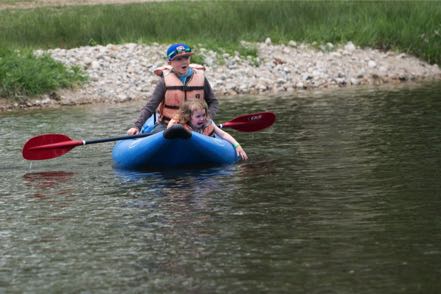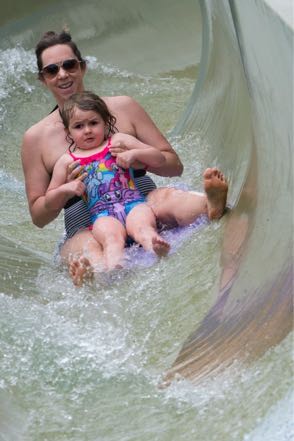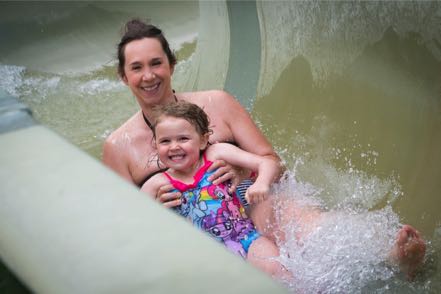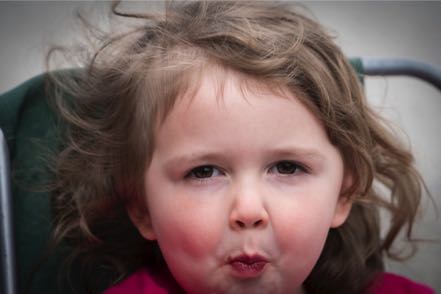 One afternoon after the Grandies had departed, we took a drive up over the Cottonwood Pass down to Taylor Park Reservoir. As we headed up to the 12,000-foot pass, the air thinned, the temperature dropped, and the big piles of snow deepened. Can't beat it!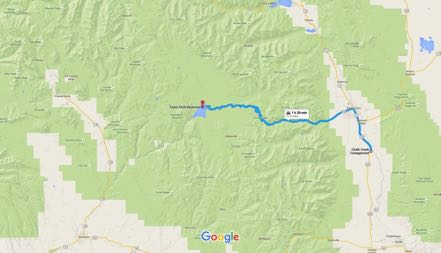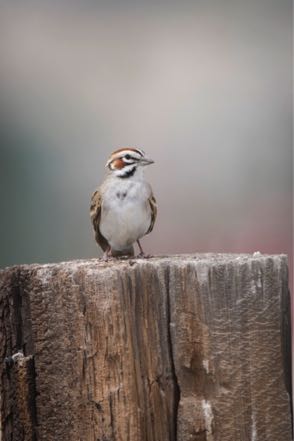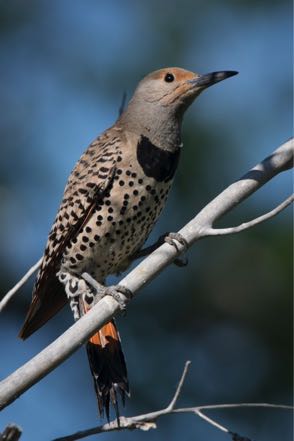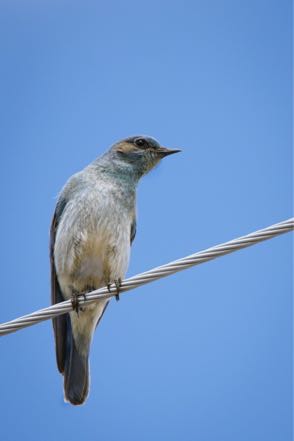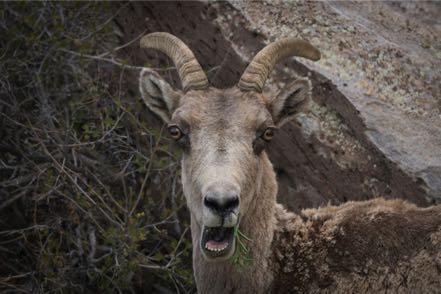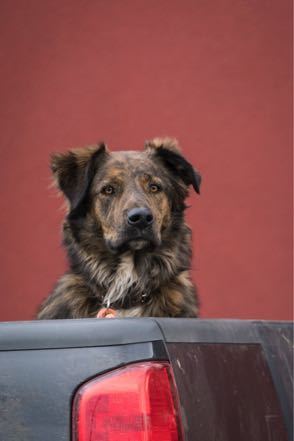 Wonderful holiday weekend.
See you soon.