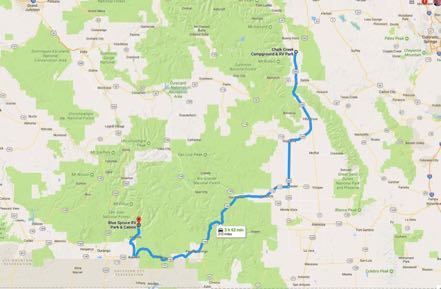 On to Vallecito
From our Nathrop campground we headed south on 285 for 80 miles, west on 112 for 31 miles, took 160 west for 99 miles, then 501 for 18 miles, and finally took 500 for 1.8 miles. Lots of up and downs, around and overs, as we herded the coach over some of the most gorgeous terrain in the country. We ended up about 30 miles northeast of Durango, adjoining the San Juan National Forest and the banks of Blue Spruce Lake.
Blue Spruce RV Park
Previously, we had stayed five times in the general area and twice at this RV Park. Yes, we love the area and this park is one of our favorites. Once again, we were at 8,000 feet in this beautifully shaded campground with enough hummingbirds to sound like a drone convention. Along with the hummers there were hundreds of chippers and squirrels, deer galore, and many, many yellow-bellied marmots. Both Vallecitio Lake and nearby Lemon Lake are great places to picnic, stroll, and let the Pups run down by the water.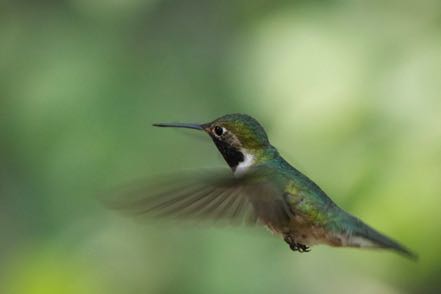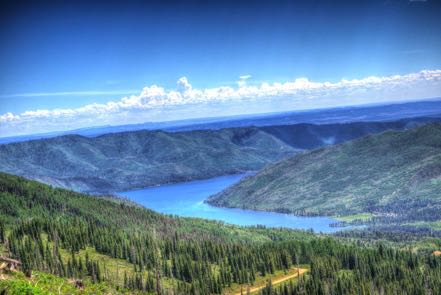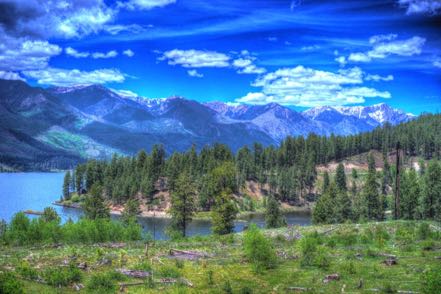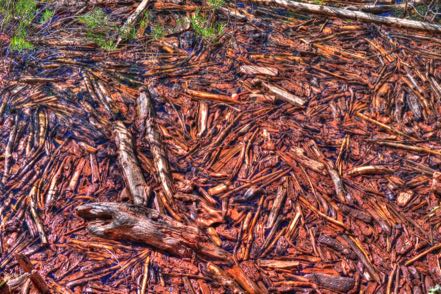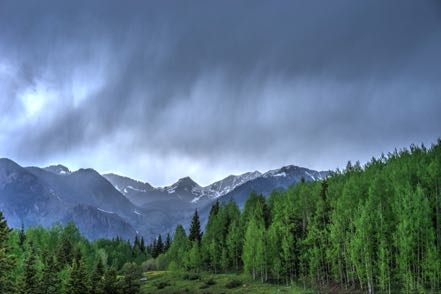 Old Train
One of the most famous attractions in this area is the Durango-Silverton train. The Pups and I dropped Jan and visiting friend, Bert, at the Durango Train Station, and then we drove up to Silverton. Three hours later we picked them up, had a nice lunch, and then drove back to Blue Spruce. The scenery is magnificent and the train ride a must-do.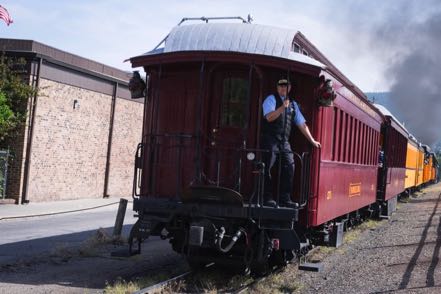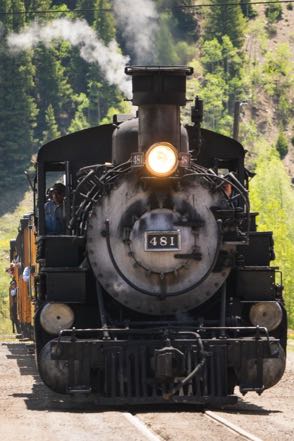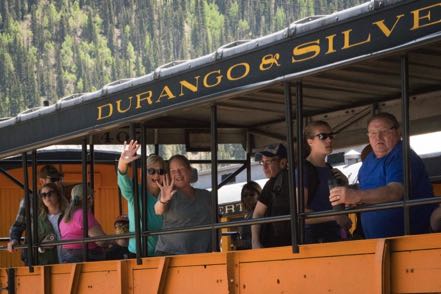 While touring Silverton, we found some nice views, including this old door.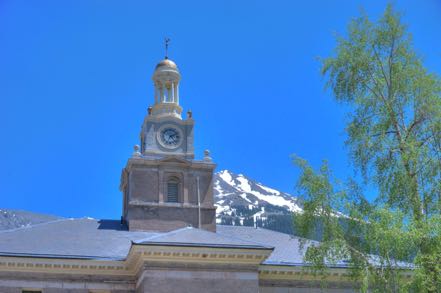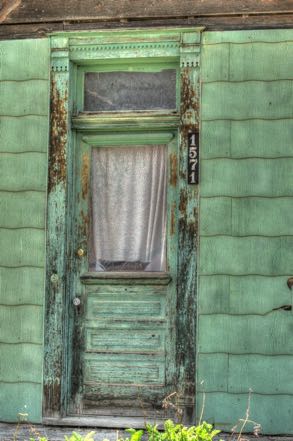 Trails
One of the very nice things about this area is the abundance of trails within the San Juan National Forest. Just one mile from the campground is the Vallecito Trail, located in the Weminuche inside the San Juan National Forest. Also, several trails are located along Middle Mountain Road that eventually leads to the ghost town of Tuckerville. One day Jack and Mitzy and I drove to the barricade and hiked our way back into the setting where this town once existed.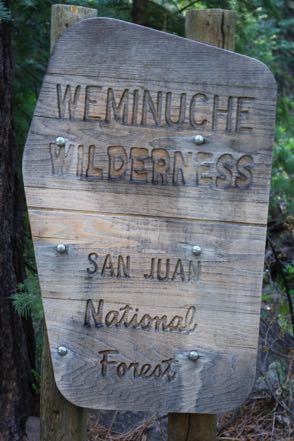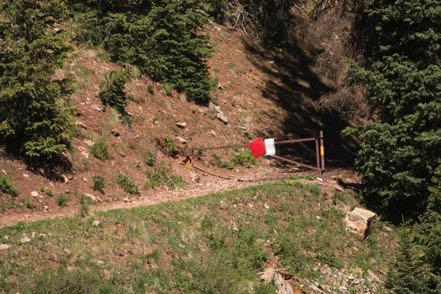 Old Pot
While picnicking at Lake Lemon, Jan found this treasure of an old pot, which quickly became a flower repository.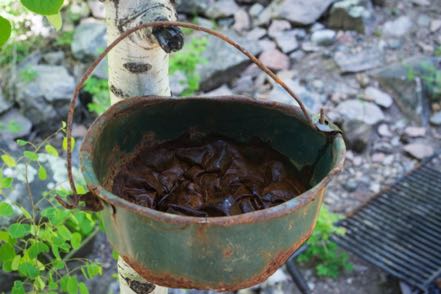 Old Trucks
Here are two old trucks taken in Silverton.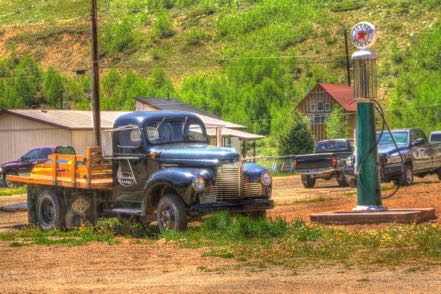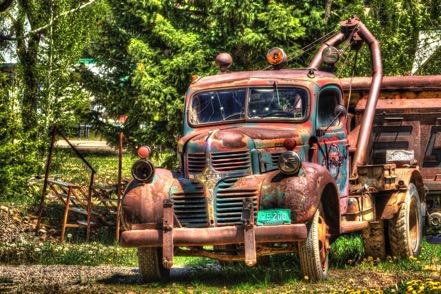 See you soon.