Travel Blog 270: Young Brews and Fast Critters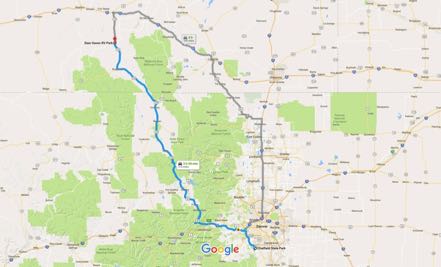 Up to Wyoming
From our campground in Chatfield State Park, we decided to take the scenic route up to southern Wyoming instead of taking major roads and interstates. We took 121 north to I-70 west, US 40 west, CO 125 north, and as we passed into Wyoming, we continued onto 230 west and 130 west to the Deer Haven RV Park just north of Saratoga. It was only 216 miles, but much of the trip was steep and winding, affording wonderful views by requiring Jan's full attention driving the bus.
Saratoga
The literature says that Saratoga is an interesting place, and it is correct. Although only 1,600 inhabitants, it has a lot to offer. It attracts hunters and fisherman (mainly fishing for trout) from all over the country and the world. They have an airport with a runway that can handle B-52s, and in the fall they say there may be a dozen or more big corporate jets transporting the rich (don't know about the famous part.)
In sharp contrast to the high-density, heavy-traffic, go-go of the Denver area, this sparse, lightly populated area was a nice, slow change of pace. Deer wandered everywhere, and hundreds and hundreds of pronghorns populate the surrounding countryside. Our pup, Jack, feels that there is nothing more fun to watch than running pronghorn.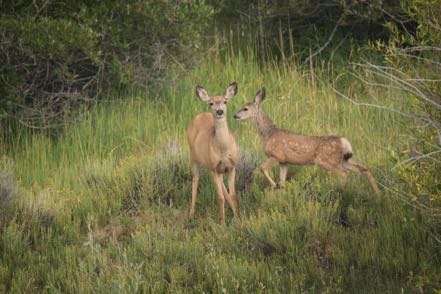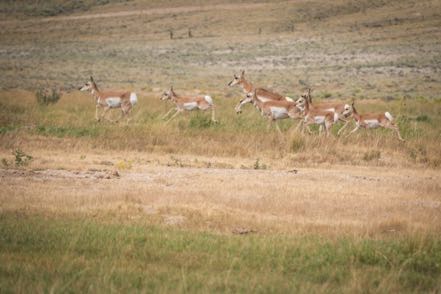 Dog Park
I was quite surprised that this small town had an off-leash dog park, and very pleased at how nice it was. It quickly became the cornerstone of our morning.
Microbrew Fest
Saratoga hosts the Steinley Cup (pronounced "Stanley" like the hockey version), Wyoming's microbrew fest in which most all the microbreweries in Wyoming compete for honors. The 21st annual happened the Saturday we were staying in Saratoga, so we felt obliged to participate. Pleasant day, friendly people, good beer.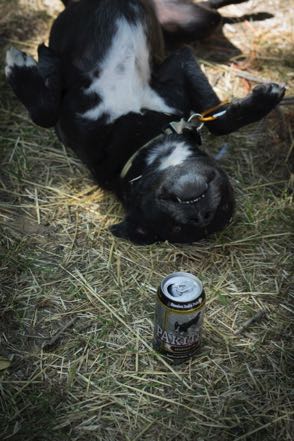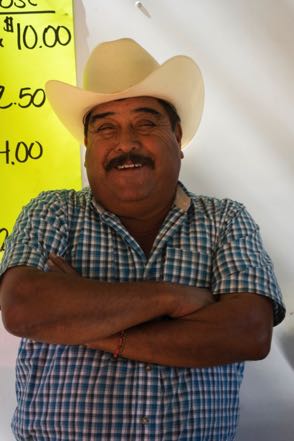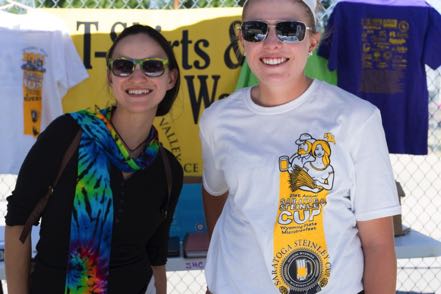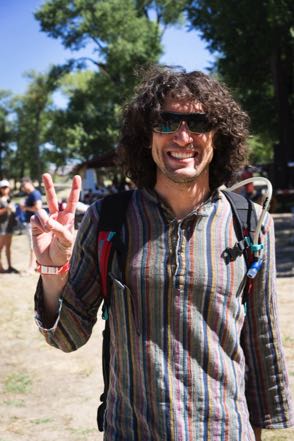 Battle Pass Scenic Byway
One afternoon we drove south to Encampment, then took Highway 70 up into the Medicine Bow National Forest, up over Battle Pass, and west on toward Baggs. Scarce traffic and great scenery. By the way, the name came from the numerous battles fought between the Indians and the trappers.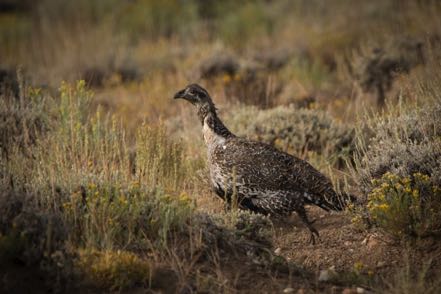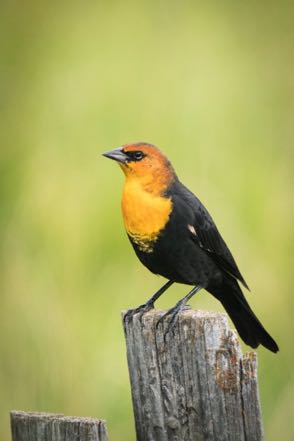 Snowy Range Scenic Byway
Another time we headed south for about ten miles, and then went east on highway 130 once again into the Medicine Bow National Forest, stopping at Centennial for a nice lunch, and then on to Laramie. Once again, beautiful scenery and light traffic.
More Colorado Pups
Here are more pup pics from Colorado that I didn't have ready for my last blog.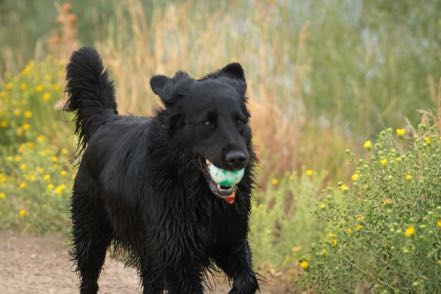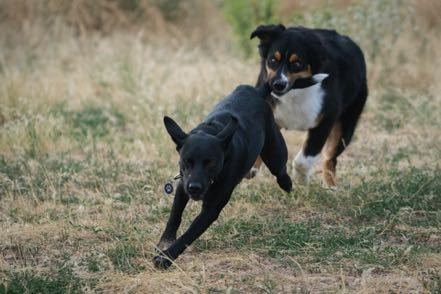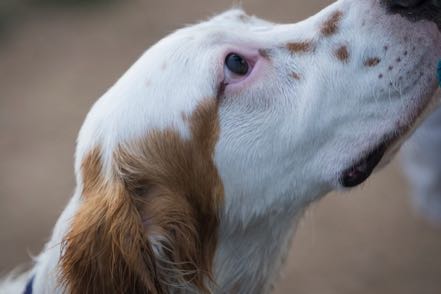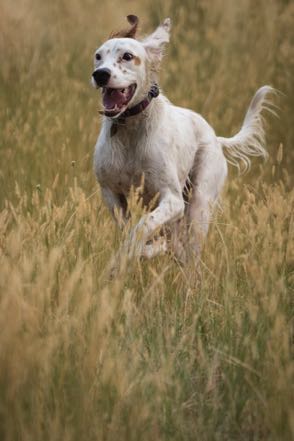 Old Trucks
Since an individual from Pine Island complained about my lack of truck shots, here are three old trucks from the Old Truck Reserve.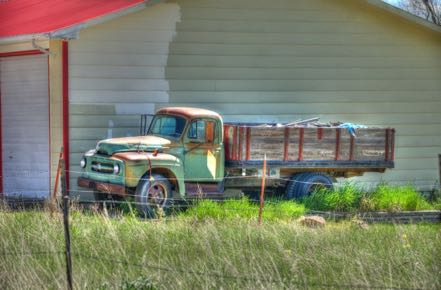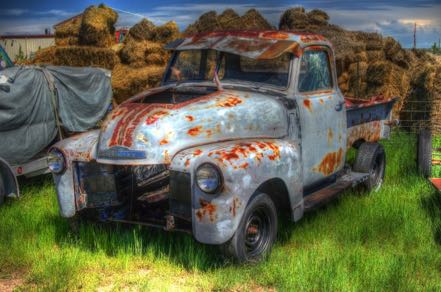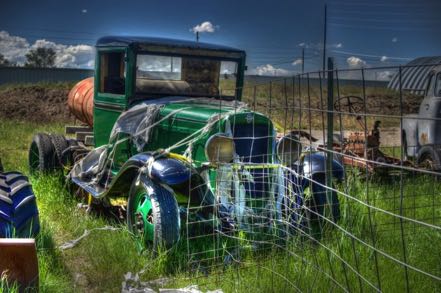 See you next time.